STRATEGIC investment in its European importer's business last year has paid big dividends for Australian beef and sheepmeat exporter Thomas Foods International.
TFI shared a stand with its partner Luiten Food at the Anuga food trade show in Germany last month – marking a 12 month milestone since TFI invested in its European distributor/wholesaler.
Anuga, the world's largest food trade show held in Cologne every two years, attracts around 170,000 visitors, and this year included around 1000 meat protein exhibitors alone.
Based in the Netherlands, Luiten Food is a specialist importer of a range of meat products including Australian beef and lamb from TFI, New Zealand venison, beef and lamb, plus niche products like kangaroo and wild boar from a range of supplier countries. It targets the higher-end restaurant and hospitality industry, with customers from food service, food processing, wholesale, catering, retail and specialty shops within and outside Europe.
Luiten has been one of TFI's long-term European customers, and the pair had already built a close relationship over the previous nine or ten years through TFI's Angus Pure (previously known as Clare Valley Gold) grainfed HGP-free brand program, produced out of its Southern Cross feedlot at Tintinara, South Australia.
The program in Europe started with a small consignment of 20 head, soon after the 481 quota started to open up for Australian EU-eligible grainfed beef, and has since grown to 600 head per week, Luiten's Jan Kunz said told Beef Central during our visit to Anuga.
TFI's chief executive Darren Thomas said his company's alliance with Luiten Food – itself an 80 year old family company – was really about two family companies coming together, with similar values and principles.
"There is a common sense of feeling and commitment, a sense of trust and ownership and engagement in the product from both sides," Mr Thomas said.
Getting closer to customers
An opportunity came up to invest in Luiten towards the end of 2018, which TFI took up.
The obvious question was, why the need for TFI to invest in Luiten Food, given that there was already a strong trading relationship forged between the two companies over the previous decade.
"At the end of the day it was about getting closer to our customer," Mr Thomas said.
"There were already a lot of similarities in the culture in both family businesses. And the world is changing – there is not as much margin through the supply chain as there once was. It's very expensive product, and we felt we could no longer afford to be 'just trading' to optimise the opportunity in the EU market," he said.
"TFI (and T&R before it) have been doing business in Europe for 30 years, so we felt it was a natural progression."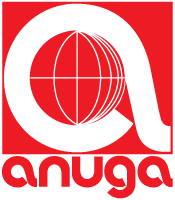 TFI had already made similar investments in import/distribution in other parts of the world, including the large Food Comm distribution and wholesale business in the US a decade ago, and the Luiten investment followed a somewhat similar strategy.
"It's allowed us to get closer to the end customer, instead of just having that exporter/importer relationship. It's now a true supply chain relationship, and the Luiten Food sales team can now talk about their plants and their cattle suppliers in Australia," Mr Thomas said.
"The relationship has gone way beyond just importer and exporter."
TFI's investment has also helped Luiten to grow. Recently the companies completed a significant expansion in cold storage and distribution infrastructure at Luiten's main value-adding, portioning and butchering factory in Holland, which now has capacity for 8000 pallet places in a 12,000sq m facility.
"Luiten could have expanded regardless, as the business was on a sound financial footing, but over the past two years, we felt increasingly vulnerable, as a European importer – both in terms of loyalty from customers, but also suppliers," director Jan Kunz said.
"But since the investment, we have a higher degree of commitment from both sides, and there is strong information sharing in both directions, up and down the chain. We know where livestock prices and supply are trending in Australia, and TFI knows what is happening in wholesale meat prices on the street in Amsterdam," Mr Kunz said.
One of the more recent developments since the alliance was struck has been more value-added work, beyond simply selling primal cuts in a carton. A good example is the boxed Angus Pure frozen grainfed burger patties, pictured being held in the image above by Darren Thomas, designed for food service and catering use in the European market.
"We've found we can take the Angus Pure brand identity not only to chilled steak cuts, but right through to frozen premium burger patties. It has been a huge success," Mr Kunz said. "Food Service customers are now asking specifically for the Angus Pure burgers from South Australia."
Mr Kunz said where the global meat trade was previously broken up into distinct regions, it was now much more a global market.
"We're now introducing potential customers to TFI's US business, and they in turn introduce new European customers to us.  The world meat trade has changed, and the network and collaboration is opening doors," he said.
Mr Thomas said at a food trade show on the scale of Anuga, not only was TFI engaging with European trade contacts, but also customers from other parts of the world including China, southeast Asia, and the Middle East.
Changing perceptions about fatness
Beef Central asked how TFI and Luiten had managed to gain traction for its grainfed Australian product, in a European meat culture, which clearly favours lean beef.
"To be fair, it probably started earlier, with grainfed product arriving out of the US," Mr Kunz said.
"But once the quota access widened to allow access for Australia, we focused on Europe's real 'meat lovers,' who were more receptive to a product carrying higher levels of intramuscular fat. We promoted it on the basis of flavour, quality and consistency, and it was not that hard to convince discerning European diners that a grainfed product was a desirable, very consistent eating experience," he said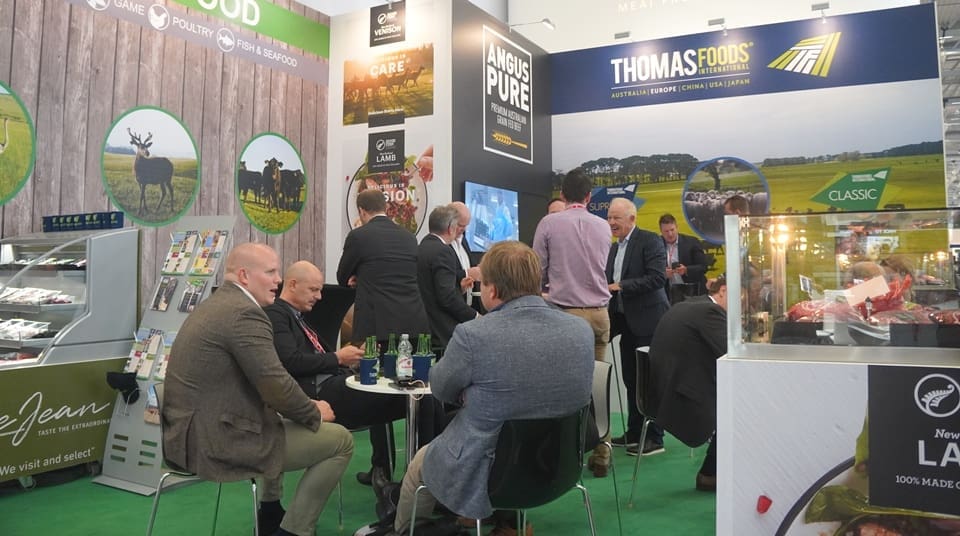 Selling a story, not just a product
Mr Kunz said in its dealings with European food service and retail customers, Luiten focussed heavily on selling a product with a 'story'.
"We don't just sell beef," he said. "We tell the story behind the product – that TFI's Angus Pure is produced in Australia by a family company, using cattle bred across the region by a string of committed family-scale beef producers. It has a lot of integrity," he said.
Quota restrictions limit trade potential
Darren Thomas said there was still a lot more potential for growth in exports of both beef and lamb to European markets, but it remained heavy restricted due to quota conditions.
"The way the 481 quota operates on grainfed beef is the single biggest restriction, and represents a big risk for importers. We could certainly do significantly larger quantities of both beef and lamb into Europe if Australia could free up access," he said.
See earlier Anuga stories:
Virtual reality brings international beef customers into the Australian paddock
Anuga: Red meat trends from the world's biggest food trade show + photos