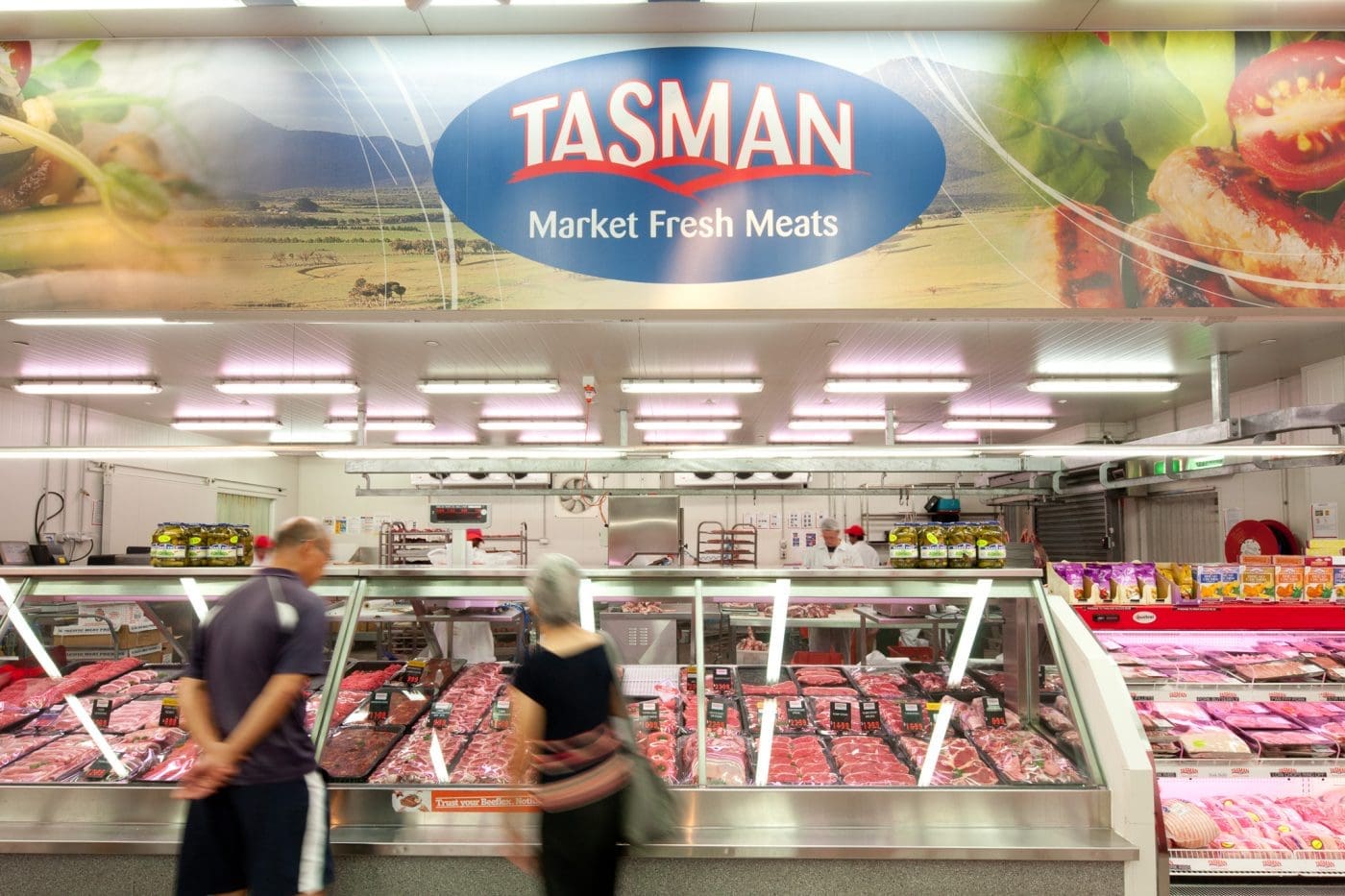 ONE of Australia's largest independent retail butchers, Tasman Market Fresh Meats has collapsed, owing millions to creditors.
In a sign of the tough trading conditions in domestic retailing at present, the Tasman business, which operates a network of 17 'warehouse' format retail sites across Melbourne and regional Victoria, went into voluntary administration on Friday night.
PwC Australia's David McEvoy and Martin Ford have been appointed voluntary administrators.
Tasman was operated and majority-owned by private equity firm, Equity Partners, which bought a 53pc stake in the business from original owner Joe Catalfamo in 2013. Click here to view earlier Beef Central story. Mr Catalfamo had earlier sold his Tasman meat processing interests to JBS Australia in 2008.
Administrators are yet to disclose the extent of funds owed to creditors, but talk around the processing and meat wholesale industries this morning was that the creditor list would be a 'mile long,' and some of the larger creditors would get 'seriously wounded' by the collapse. One contact suggested meat stock alone could represent exposure of $12-$15 million to creditors. Tasman is said to have lost around $20 million last year, on top of a $1.5 million loss the year before that.
At the time of the retail business sale in 2013, the new owners said they intended expanding the Tasman chain of large-format, stand-alone stores from its original stable of 15 outlets to 30. The business at the time was said to be turning over above $110 million each year.
The Tasman model relies on an 'OfficeWorks' style approach to red meat retailing, mostly using large-format, stand-alone stores in strategic population growth corridor locations, offering a wide range of quality meat protein items, in addition to selected, complementary deli and grocery lines.
Where a traditional 'High-Street' butcher shop is often around 100sq m in size, the Tasman outlets are up to ten times that footprint. The fit-out was described at the time of the 2013 investment as "reasonably capital intensive, being a long way from the 'cement and stainless steel' large-scale warehouse retailing model pioneered in Queensland."
An experienced large-scale red meat retail operator questioned whether the warehouse retail model followed by Tasman still had a place in the modern meat retail environment.
He felt there were two factors in play. The first was the fact that the customer had to go out of their way to shop in a stand-alone 'destination' shop like Tasman to specifically buy meat.
"The convenience factor in picking up meat in the supermarket, or an independent shop at the supermarket's front entrance, is more important than ever – even when that may be a little more expensive than what can be bought in a warehouse format store," he said.
The other factor was the typical consumer's frequency of shopping.
"Ten or 15 years ago, consumers did one big shop to last them each week. Today many prefer to shop virtually daily, and that does not suit the warehouse retail model," he said.
The contact suggested that the Tasman retail business would have had attractions as a 'good cash business' when it operated under the previous ownership, linked to Tasman's large scale beef and lamb processing – but was much less attractive as a stand-alone business.
The general trading environment for independent retailers may have also contributed to the business being placed in administration, he said.
"The independent retailer – whether they be traditional butchery, fruit and veg, or deli has been, and continues to come under increasing competition from the major supermarket operators," the contact said.
"Independent meat retailing remains a challenge, but the Tasman model, particularly, may have been more challenging than others, including smaller, better-operated traditional stores."
Administrators PwC said during the Administration period, the Tasman business would continue to trade while PwC undertook an 'urgent sale process.'
Commenting on the appointment, administrator David McEvoy said it was intended to continue trading the majority of the store network, with a view to selling the business as a going concern.
PwC was "confident that there will be strong interest from prospective buyers" and hoped to preserve jobs for the majority of the company's 150 employees.