THERE was a sharp recovery in Australia's beef exports during May, but the figure came off a very low base, as shipments for the previous month of April hit a 17-year low.
May exports to all markets reached 95,791 tonnes, up a dramatic 26,000t or 37 percent on the previous month.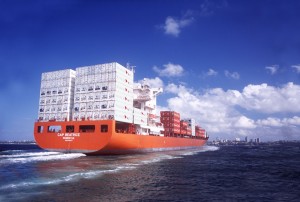 As Beef Central discussed in our previous monthly beef exports report, April was badly impacted by an unusual sequence of holiday-shortened killing weeks this year, as well as an extreme shortage of slaughter cattle as the national herd descends to 20-year lows due to drought. Some weather issues also impeded April cattle supply.
Access to slaughter cattle lifted a little during May, and three extra working days in the calendar also helped, compared with April – even before public holidays are taken into account.
But all exporters are anticipating three months of very difficult cattle procurement conditions ahead, at least until late August.
The better export volumes during May have been supported by the two largest killing weeks seen this year across Australia's eastern states, both above 134,000 head.
But the monthly beef export figure remains some 5pc behind this time last year, when kills were beginning to show their gradual decline that took place through the back half of the year (see home page graph).
Calendar year-to-date export figures however still reflect just how deep Australia's current slaughter dilemma currently is, with the current year reaching just 379,000t for the first five months, compared with more than 433,000t for the same period last year, a decline of almost 13pc.
Customer country summary
Most export markets displayed some recovery in May, compared with the previous poor month, however.
Australia's largest export market by value and volume, Japan, accounted for 26,425 tonnes of Australian chilled and frozen beef last month, an improvement of 6000t or 30pc over April, and 12pc better than this time last year.
Another reduction in trade tariff into Japan from April 1 helped our cause, with rates on Australian chilled and frozen beef from April 1 dropping to 29.9pc and 27.2pc respectively. Five years ago, that rate was 38.5pc.
Calendar year to date, Japan has now taken just over 112,000t of Australian beef – about 12pc higher than the same period last year.
Second largest export market, the United States, took 23,100t of Australian beef in May, a quite dramatic 8500t or 59pc rise on the previous month, as a result of robust competition from US grinding beef customers vying to secure product for the busy northern hemisphere summer months ahead.
US end-users continue to be faced with supply shortages, particularly for lean grinding beef, paying inflated prices in order to secure product, Steiner's weekly imported beef report for MLA says this week. Market participants remain divided on the direction of US beef prices, with a number of short-term challenges creating in-market uncertainty.
Last month's export tonnage to the US was still well short of year-on-year comparisons, however, – back some 21pc compared with the 29,300t shipped in May last year.
Calendar year to date, the US has now taken 88,500t – still a massive deficit from the year before, when Jan-May imports from Australia went past 122,000t.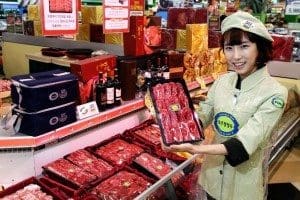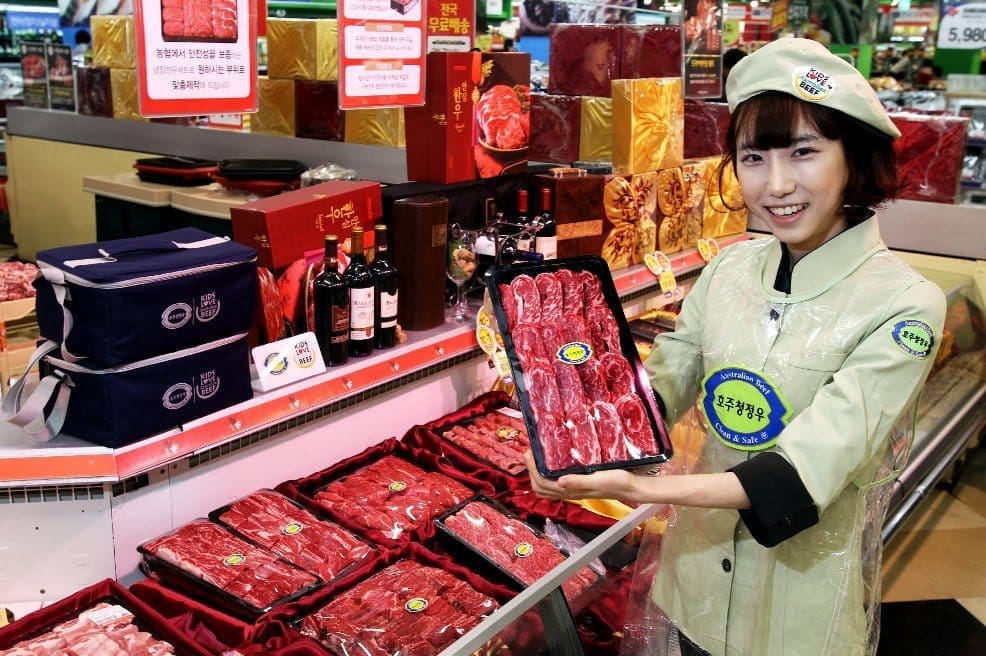 Third largest export market, South Korea took 12,450t of Australian beef in May, following very quiet trade in April when shipments totalled less than 8500t. This time last year Korea took almost 14,500t.
Year-to-date exports have passed 53,500t, still well short of the 70,000t in trade a year earlier. Strong competition from the US exporters for the supply of in-demand single-cut packs like shortrib is part of the reason for that decline.
China trade lifted a little last month, accounting for 9711t of Australian beef, compared with 8200t in April, and a similar volume this time last year. Mounting competition from Brazil continues to make it difficult for higher-priced Australian beef to remain competitive in China. Year to date, China has this year taken 42,300t of mostly frozen Australian beef, compared with 39,500t a year ago.
Indonesia showed a sharp lift in imports from Australia in May, taking 6139t, a 56pc rise over April, as the country approached its Ramadan religious festival in late May.
Year to date, Indonesia has taken 18,317t, compared with 25,600t this time last year, as cheap Indian frozen buffalo meat floods the market.
The Middle East took 3146t of Australian beef in May, up 30pc from the previous month and year-earlier figures. Total year to date trade to the region at 12,000t is down about 20pc from last year's 15,000t, again partly due to Brazilian competition.
Australia's highest value market on a $/kg basis, the European Union last month took 1558t of grain and grassfed beef, virtually all chilled. That was up a little from April, but much the same as this time last year. Year to date, exports to the EU have reached just over 6800t, down about 28pc from the year before.
Some of that may be due to declining premiums for EU cattle in Australia, because of the overall lift in cattle values making it hard to sustain such large premiums.
Data source: Dept of Agriculture