Australia's beef exports to all markets during January have shown a significant year-on-year rise, mostly reflecting the general dry conditions across eastern Australia which have pushed slaughter cattle to market early.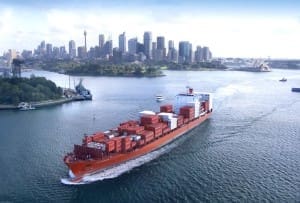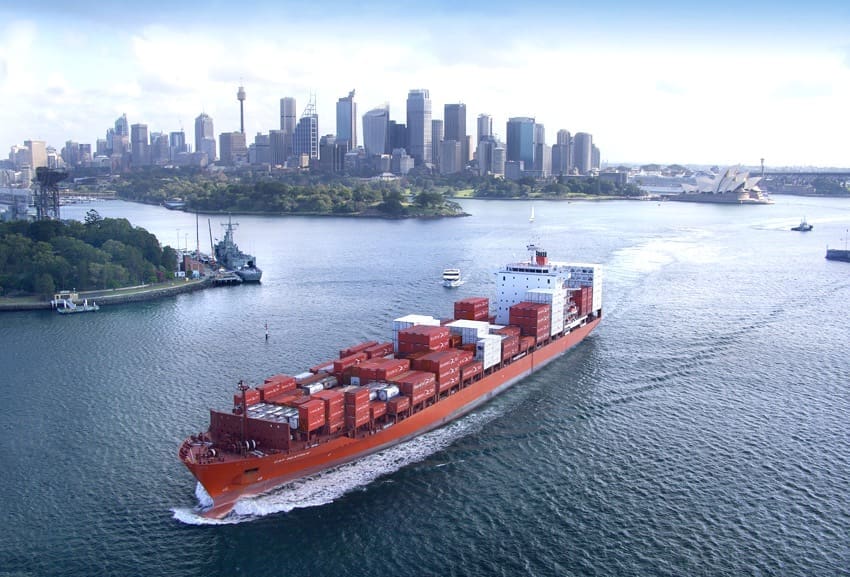 Department of Agriculture shipment data released on Friday afternoon shows shipment volume to all export markets last month at 60,864 tonnes.
That's a significant 10,000t or 20 percent rise on the same period last year, although 2017 January tonnage was exceptionally low, due to national herd decline to 20 year lows, after two diabolical years of drought.
A better comparative picture is gained by looking at January exports over the past five years:
2018: 60,864t
2017: 50,811t
2016: 58,300t
2015 67,500t
2014 69,800t
The 2014 and 2015 years were exceptionally large January volumes driven by herd liquidation, reflecting just how volatile early-season beef exports can be.
Exporters say a secondary factor in larger January exports this year was some 'carry-over' effect caused by tariff changes for beef into South Korea.
The back-story to that, outlined in detail in this earlier article, is that Australia triggered Korea's Safeguard market protection mechanism in mid-October last year, meaning tariffs on Australian beef rose from 29.3pc to 40pc for the balance of the 2017 calendar year. Logically, exporters have held-back product towards the end of last year, where possible, to qualify under Korea's reduced 2018 tariff level (26.6pc) since January 1. In essence, it means there would have been a 13.4pc difference in tariff into Korea between shipments made late last year and January.
Several other key export markets including China and Japan also have lower tariff levels in 2018 (see earlier story).
Mixed results in trade
Trade into Japan, currently Australia's largest export customer by volume and value, reached 16,613 tonnes last month, a 16pc rise over last year, but substantially down on December, when exports hit 23,900t.
The United States accounted for 12,776t of mostly frozen Australian beef in January, a 9pc rise on last year – in line with increased rates of Australian slaughter. Recent US herd rebuilding and currency movements against the A$ since the start of the year have continued to impact on Australian manufacturing beef trade into the US market.
Third largest export market South Korea took 9512 tonnes of Australian beef in January, a 4pc rise on last year, which would have been larger except for volumes of imported beef building-up in bonded cold storage in Korea during December, waiting for clearance in January, in order to benefit from the January 1 reduction in tariff.
Beef exports to China are somewhat influenced by the flexible timing of Chinese New Year celebrations (based on the Chinese lunisolar calendar, starting this year on February 20), meaning most beef exports needing to arrive through January.
Last month's shipments from Australia reached almost 8000t, compared with 5300t this time last year – a 50 percent rise. December exports were also high at 12,095t, also impacted by the Chinese New Year demand, especially as 95pc of Australian exports were frozen.
Other markets were mostly quieter during January, with Indonesia accounting for 2847t – about 20pc lower than December, but a little better than January last year.
Beef trade into the Middle East region trade reached 1900t, a substantial rise on this time last year, but the market continues to be heavily impacted by competition from cheap Brazilian beef.
Total trade to the European Union region reached less than 700t, about 20pc below this time last year, as competition continues to grow in the High Quality Grained beef segment from alternate suppliers.
Rise in offals exports
While we don't often repot on Australia's beef offal exports in our monthly beef export reports (exclusively muscle meat and trim), we've dug out some separate data from the 'Fancy Meats' columns for scrutiny this month.
They show January volumes of offals this year to all markets at 9641 tonnes, about 22pc higher than this time last year, which aligns reasonably closely with this year's higher rate of slaughter for January compared with 2017.
Asia continues to dominate in offal export trade, taking 70pc of the total. South Korea easily remains Australian beef's largest offal customer, taking 1750t in January, followed by Indonesia (1600t), Hong Kong (proxy for China, 1250t) and Japan (1240t).