SOME clear signs have emerged this week that the US beef industry production cycle is now starting to turn, following the effects of sustained drought across a large footprint of the nation's cattle heartland last year.
As Beef Central regular US columnist Steve Kay reported in Cattle Buyers Weekly on Friday, January feedlot placements in US feedyards were the lowest seen since 2016. The national feedlot inventory on February 1 was about 4.2pc below the same time last year.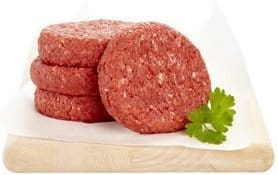 Elevated feed costs and deteriorating feeding conditions in some areas, accompanied by skyrocketing costs of gain likely tempered placement interest, Mike Sands from MBS Research told CBW. In addition, tightening feeder cattle supplies and higher prices are also curbing feedlot placement interest.
But Mr Sands pointed out that 2022 feedlot placements outstripped estimated US feeder cattle supplies at the beginning of the year. This prompted USDA to retroactively boost its January 1, 2022 estimated feeder cattle numbers by about 450,000 head due to the drought effect, he said.
While still above the five-year average, US weekly cattle slaughter is now starting to decline, as the industry approaches a herd rebuilding phase. In recent weeks, rates of slaughter have been dropping about 10,000 head per week, Beef Central was told.
USDA's National Agricultural Statistics Service last month reported 89.3 million head of cattle and calves on US farms as of 1 January, down 3pc on the same time last year (already in decline), and the third lowest on record.
In the US meat market, there's clear signs of a rise in prices for imported lean grinding meat, with 90CL imported frozen cow trim quoted this week at A739c/kg landed US CIF, up 31c/kg or 4.4pc in a week. That has moved against a steadily declining price trend seen since December last year (see home page dashboard 90CL graph).
Talk of tightening supplies for six months
Analyst Steiner Consulting said the improved price for imported hamburger meat was in part due to Australian and NZ production not being as high during February as some had anticipated.
"While talk of tight beef supplies has dominated the US market for the last six months, the recent gains in the value of domestic lean beef have made that risk all too real for US buyers," Steiner said on Friday.
"Market participants still note that there is some spot availability, both of domestic and lean imported product, but that forward supply is suddenly more in doubt."
Part of that is due to lower US beef production, but also increasing buyer interest for beef out of Asian markets.
Several Australian exporters this week reported a little more recent buyer interest out of Japan and Korea, as well as China, to secure product.
This is especially the case for fattier trim 75CL and 80CL product, with supply offerings in the US far outside what US buyers are willing to pay at this time.
The same can be said for product such as outside rounds (flats), with prices in Asia apparently US60-70c higher than the US market.
Of special interest to Australian exporters, South American and particularly Brazilian beef supplies continue to arrive into the US at a brisk pace, somewhere around 3000 tonnes per week.
Unlike Australia which has its own large US quota, Brazilian imports fall under a very small "Other Country" quota of 65,000t, which is expected to fill some time in April. After that, Brazilian beef destined for the US for the rest of the year will attract a full out-of-quota tariff of 26.4pc. Under our US-Australia FTA, Australia pays 0pc.
"As was the case last year, it is unlikely the US will see much Brazilian product once quota is filled," Steiner Consulting said on Friday.
"But that could change if 90CL US beef hits $300/cwt in the summer. For now the race is on among end-users to get more orders on the books for the second quarter, with the third quarter starting 1 July something that most buyers have yet to contemplate."
"The third quarter will come more into focus in April and May, especially if US moisture conditions improve in beef areas."
US meat supply in decline?
Will US domestic meat protein supplies be lower in the second quarter starting 1 April than a year ago?
The US Department of Agriculture seems to this so.
USDA currently forecasts Q2 commercial beef production in the US to decline some 215,000 tonnes compared to a year ago, a 6.7pc decline.
Steiner says this is likely due to a combination of fewer fed cattle and cows coming to market.
"The inventory of all US cattle on feed on January 1 was 3.7pc lower than the previous year, and feedlot numbers at the stat of the month were about 4pc lower than a year ago. This will significantly impact the supply of US cattle coming to market during April, May and June," Steiner said.
US Cattle Futures currently held a modest premium versus the spot market – in part because futures markets remain uncertain about the US demand outlook for beef in the northern hemisphere spring.
"But the recent rally in the US cutout has served as a warning sign and some buyers are not waiting, hence the rally not in just for domestic lean but imported beef as well," Steiner said.
USDA expects total US beef, pork and chicken production for Q2 to be down 128,000t, 1.1pc lower than the same time last year. Beef imports are not expected to increase significantly compared to last year and exports may perform better if prices in China rebound.