BINDAREE Beef Group is preparing for a new phase of export growth with a consignment of chilled beef included in next Monday's historic first international cargo flight from Toowoomba's Wellcamp Airport.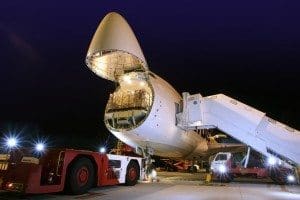 As reported on Beef Central on Wednesday, several other beef exporters, including Stanbroke Beef and NH Foods Oakey Beef will also have consignments on the inaugural international freight service – the first to leave Australia from a regional centre.
Bindaree Beef chief financial officer James Roger said the new international flights from Wellcamp were key to the company's growth and expansion into Asia, as they would provide Bindaree with a faster transit time to important international markets.
"We are fortunate that Wagners had the foresight to develop Australia's first privately owned public airport which will foster trade with Asia and enable us to strengthen our access to customers," Mr Roger said.
"Our new Chinese partner Shandong Delisi Food Co is expected to provide new opportunities for our product, and having a faster path to markets is a crucial part of our overall strategic plan," he said.
"It means we have the ability to respond to rapidly-changing Asian markets and tailor our products to meet the demands of our current customers, as well as potential new customers. We see this as becoming a substantial part of our distribution strategy, and over time may extend into retail-ready portioned cuts."

Up to now, most of BBG's export beef has been transported by road to Sydney, a distance of 700km, but the introduction of international freight routes from Wellcamp – less than half the distance away – would allow the company to deliver next day into Asia as opposed to next day to Sydney, from where it then makes the journey to Asia.
Mr Roger said as the number of cargo flights from Wellcamp increased and more Asian destinations were added, they would become a core component of BBG's Asian distribution strategy.
A typical 747 freight aircraft has a load capacity of about 90 tonnes, Beef Central learned earlier this week.
As reported in this earlier article, Delisi, one of China's largest meat processors, last month took a significant strategic stake in BBG, investing $140 million in the business.
Mr Roger said having Delisi as a partner would open up new avenues for BBG to leverage China's growing appetite for beef protein.
Delisi has deep expertise in meat sales and processing, along with a number of premium and trusted brands, and established distribution channels.
The deal with Delisi is expected to be completed in early 2016.
Meanwhile, online sales of Bindaree product through JD.com channels in China is currently under trial, with a likely commercial launch during December.