Chinese consumers will soon be able to buy Australian chilled beef direct online for the first time in a ground-breaking partnership between a premium meat exporter and China's largest online retailer.
Beef processor and exporter Bindaree Beef Group and its meat sales and marketing business, Sanger Australia, have partnered with JD.com, the largest online direct sales company in China, to launch packed-in-Australia chilled retail-ready beef into the Chinese market. The product will carry Bindaree's First Cut brand (see image below).
Sanger Australia has brokered a memorandum of understanding with JD.com, with support from Austrade and Meat & Livestock Australia who are working to increase trade and open up markets for Australian beef in China and other overseas markets.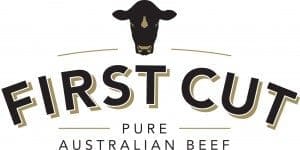 JD.com is the one of the largest online direct sales company in China with 49pc market share. The business is a strategic partnership with Tencent, China's largest and most used internet service portal.
JD.com has 97 million active customers, and fulfilled 689 million orders in 2014. It currently operates 166 warehouses and a total of 4142 delivery stations, with 84,322 employees across China.
Australian beef has a valued reputation in overseas markets because of its safe, traceable, and high quality profile over other imported meats, particularly in China where safety is at the forefront of consumers' purchasing decisions.
In China this week with Sanger Australia, JD.com and MLA representatives, Minister for Trade and Investment Andrew Robb said the agreement will bring market opportunities for branded beef products into the lucrative Chinese market.
"This partnership with JD.com is an exciting prospect with the potential to open up trade opportunities for the entire beef industry as we look to capitalise on the rising consumer desires from our key Asian trading nations," Minister Robb said.
Sanger Australia chief executive James Campbell said the agreement was a great opportunity to market the company's product as a highly desirable premium beef brand.
"We now have a platform to deliver a unique premium, fully traceable Australian product, direct from our plant in Inverell, Northern NSW, to millions of homes in China," Mr Campbell said.
"For us this is about innovation and generating value for a product that would have traditionally been sold to a fast food chain. These beef products will now be sold through an online channel that captures a significant Chinese audience," he said.
"We've seen a huge demand for imported fresh Australian food, and we look forward to working with Sanger Australia to bring its world-class beef products to our more-than100 million customers in China," said Carol Fung, vice president of JD.com.
MLA international markets general manager Michael Finucan said MLA had been building the reputation of Australia's high quality, safe and trusted beef in China for more than a decade to give Australian brands increased access to this crucial market.
"MLA's objective in China has been enhancing market access, growing awareness and promoting the benefits of Australian beef to open up potential trade opportunities for all Australian beef producers," he said.
"We know Chinese consumers have a taste for high quality and brands they can trust, and through MLA's Co-marketing program, Sanger Australia has capitalised on these insights by securing a booming online platform to market premium beef directly to consumers," Mr Finucan said.
MLA's Co-marketing Program supports Australian companies to develop marketing strategies for their beef, lamb, and goat meat brands, working with exporters to help create and capture value from the consumer back down the supply chain to the producer.
Chinese online shoppers will see the program's First Cut Pure Australian Beef chilled cuts of steak, beef fingers and strips through JD.com's online retail channel from late September.
Key China online retail market insights:
40pc of Chinese consumers buy food online (vs 10pc in the US)
Online grocery sales in China rose nearly 50pc in 2014
Online grocery sales in China are estimated to be worth US$41 billion in 2015, and forecast to increase to $178 billion by 2020
China was the fourth largest export market for Australian beef in 2014, both in volume and value terms. Beef exports to the market registered 125,000t tonnes swt, valued at A$760 million FOB.
China's total beef consumption is estimated at 7.6 million tonnes in 2014.
Imported beef accounted for an estimated 24pc of total Chinese beef consumption last year.
Australia accounted for 45pc of total official imported beef in 2014.
Australia was the number one supplier of imported beef directly into China in 2014.
Australian beef represented 2.7pc of overall Chinese beef consumption in 2014.
About Sanger Australia and the Bindaree Beef Group:
Sanger supplies and markets wholesale meats from 100 suppliers to 350 customers in 50 countries, through a network of 60 staff the world. Sanger is the sales and marketing business of Bindaree Beef Group, the largest Australian-owned fully-integrated supply chain procuring safe, clean, reliable and traceable products with the goal to align Australian producers with global customers.
TFI signs value-adding plant deal with Thai processor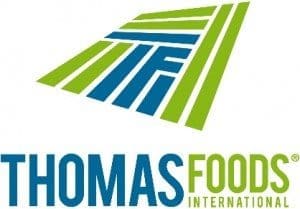 In further news about business deals between Australian processors and Asian partners this week, Adelaide-based beef and lamb processor Thomas Foods has signed an agreement with a Thai processor that is expected to result in the construction of a new value-added meat plant in South Australia.
According to reports in the Australian press, the memorandum of understanding with Charoen Pokphand Group was signed last Thursday in Bangkok during a week-long Southeast Asia trade mission by South Australian Premier, Jay Weatherill.
Thomas Foods International chief executive Darren Thomas, has not specified the value of the investment or the number of jobs likely to be created.
"It's a momentous occasion for our business, but I also think for SA primary producers," Mr Thomas told reporters. "This is taking our wonderful products to the next level … in value adding."
Mr Thomas praised the help of the SA government and its role during the trade mission.
"I certainly wouldn't have met the CP Group if it wasn't for Austrade and the minister's office working together," he said.
"From that visit, I've subsequently been to Thailand and China three times in the last couple of weeks to look at their global facilities."
TFI, established in 1988, is Australia's largest family-owned meat processing company.  Its annual turnover is AU$1.3 billion, exporting beef and lamb products to 80 countries.
Source: MLA, Sanger, with additional reporting by Beef Central.