A CATHAY Pacific 747 freight aircraft laden with a cargo including chilled and frozen beef will depart from Toowoomba's new $100 million Wellcamp international airport on Monday, in a significant first for regional freight logistics across Australia.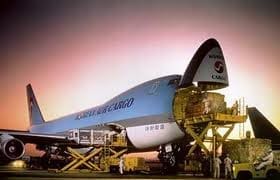 Nearby export beef processors Oakey Beef (NH Foods) at Oakey and Stanbroke Beef at Grantham will have beef consignments on board the historic first flight, destined for Hong Kong.
The flight is due to load around 2.30pm on Monday, arriving at Hong Kong's Chek Lap Kok International Airport ten hours later.
NH Foods general manager of Oakey Beef, Pat Gleeson, said his company was excited to be part of the inaugural service, consigning premium grainfed product for high-end food service restaurant and hotel users in the Hong Kong area, including Macau's Casino.
Mr Gleeson said Oakey had previously used airfreight services into Hong Kong out of the Brisbane airport, but access to Wellcamp – just 15 minutes from the Oakey plant – presented tremendous convenience, and a great opportunity for the company to grow its business into North Asia.
"We think it will help open-up additional markets, especially in areas like shelf-ready beef products produced and packed in Australia, and ready to stack straight onto supermarket shelves in Asia," he said.
A shelf-ready production line is part of Oakey's broader expansion plans in coming years, intent on getting away from 'commodity' export beef production into higher value niches.
"This is a great development for the whole region," Mr Gleeson said.
"Who would have thought, 18 months or two years ago, that there would be an international airport of this calibre on Toowoomba's doorstep, landing 747 freighters for access by local food producers and exporters."
Stanbroke sales manager Alastair Ronald said his company would have about eight tonnes of high-quality chilled product on the aircraft, loaded in PMCs.  The consignment will include Stanbroke's Diamantina brands (Wagyu, Angus, Platinum, Gold and Organic), destined for established food service restaurant and retail customers in Hong Kong.
"Logistically, Wellcamp airport is very attractive (Stabroke's beef plant is 45 minutes away), and we are happy to support this trial," Mr Ronald said.
Historic first flight
Monday's service will be the first time an international flight will depart from Australia's newest airport and the first time Cathay Pacific has operated a cargo service into an Australian regional agricultural centre. No suggestion has yet been made about scheduling a regular freight service to Hong Kong, and users are seeing this inaugural consignment very much as a proof of concept. A 747 cargo aircraft like the one arriving on Monday has capacity for about 90 tonnes of general freight.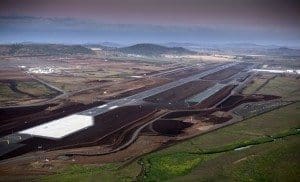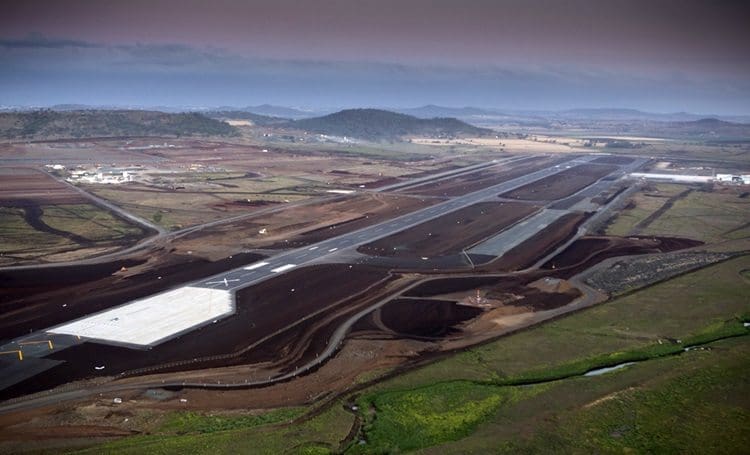 Airport developer Wagners global chairman John Wagner said the flight would mark not only a major aviation milestone, but a significant commercial initiative for the country.
"The China-Australia Free Trade Agreement is likely to come into force by the end of the year," he said.
"We are on the cusp of a massive export opportunity that will give local producers access to markets that feed half of the world's population, and this flight is the first step towards achieving this long-term goal.
"We are thrilled Cathay Pacific Airways, one of the world's leading airlines, is focusing on our region," Mr Wagner said.
He said as Australia's second largest agricultural basin, it made commercial sense to build an airport in the Darling Downs region with a 2.87km runway that could accommodate the world's largest freight aircraft.
Cathay Pacific Airways Southwest Pacific general manager Nelson Chin said the company was excited about bringing its 747-8 freighter into Brisbane West Wellcamp Airport.
"Cathay Pacific is one of the world's leading international air cargo carriers, and we are always looking for new opportunities.  In fact, of the 12 new destinations that have been announced or commenced operations over the past two years, five are for freight only," he said.
"This is a very exciting time for Australian exporters, and it seems South-East Queensland and Northern New South Wales producers and businesses have enormous potential for growth after the signing of the China-Australia Free Trade Agreement."
"It will also be wonderful to see the Boeing 747-8 freighter landing at the airport. This is the newest addition to our fleet and they now make up 13 of our 24 freighter aircraft," Mr Chin said.