WHAT started seven years ago as friendly trans-Tasman rivalry between Australian and New Zealand butchers has exploded into a true global butchery skills challenge this year.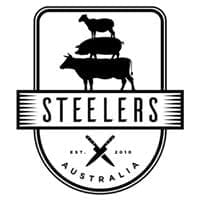 No less than 12 countries will contest the 2018 World Butchery Challenge being held in Belfast, Ireland on March 20 and 21.
Teams of six butchers will this year represent Australia, New Zealand, France (the reigning world champions), Great Britain, Ireland, Greece, South Africa, the United States, Bulgaria, Brazil, Italy and Germany. Young butchers/apprentices will compete in separate competitions.
The Australian team, christened the Steelers, have their knives lined up for a final sharpening before heading to Ireland in two weeks' time.
The World Butchers' Challenge involves each team breaking down a side of beef and pork, a whole lamb and five chickens into a themed retail display of value-added cuts all within a three-hour, 15-minute timeframe.
Teams provide their own seasonings, garnishes, spices and marinades to finish products that are designed for a modern retail outlet. Teams also provide their own props, by way of plates, bowls and signage.
Independent judges – one from each country competing – will score each team apart from their own, based on butchery skill, innovation, overall finish and retail display. Head judge is Todd Heller from New Zealand, while Australia's Bob Retallick will be head judge for the apprentices and young butcher competitions. Bob Retallick will also act as MC for the two-day event.
The Aussie Steelers have been practising their preparation routines and strategies for the past six months.
This year's team includes Luke Leyson, Goodwood Quality Meats, SA;  Colin Garrett, Colin's Meats, Sydney; Tom Bouchier, Peter Bouchier Butchers of Distinction, Melbourne; Paul Brady, Tender Gourmet Butchery, NSW; Nick Dagg, Heights Butchery, Cairns; and team captain, Adam Stratton from Tender Gourmet Meats, Sydney.
Profiles on the Steelers team members can be found here. 

Australia's entrants in the apprentices competition, all from NSW are Joe Maberley from Vic's Meats, Mitch Byrnes and Jack Stuart. Our Young Butcher division entrants are Jim Neville and Caleb Sanqvist.
Each national team will travel with a delegation of butchers and supporters, many of whom will embark on a five-day international retail meat study tour of Ireland, in which they will visit multi-generational and award-winning butchers in both Northern Ireland and Ireland.
The World Butchery Challenge takes place as part of Belfast's IFEX food industry trade exhibition.
Aussie Steelers team captain Adam Stratton said the team-members were all thrilled to be representing Australia at the prestigious event.
"The lead-up is all about fine-tuning. It's time to really pick apart our full display and techniques to ensure that we are heading over to Ireland with the best possible preparation," he said.
"We've got a big challenge ahead of us, but we're ready for the challenge, against some of the best butchers in the world."
Australia hosted the last World Butchery Challenge on the Gold Coast in 2016. Click here to view the report from the 2016 event, and click here to view an article about value-adding and retail trends evident in the event.