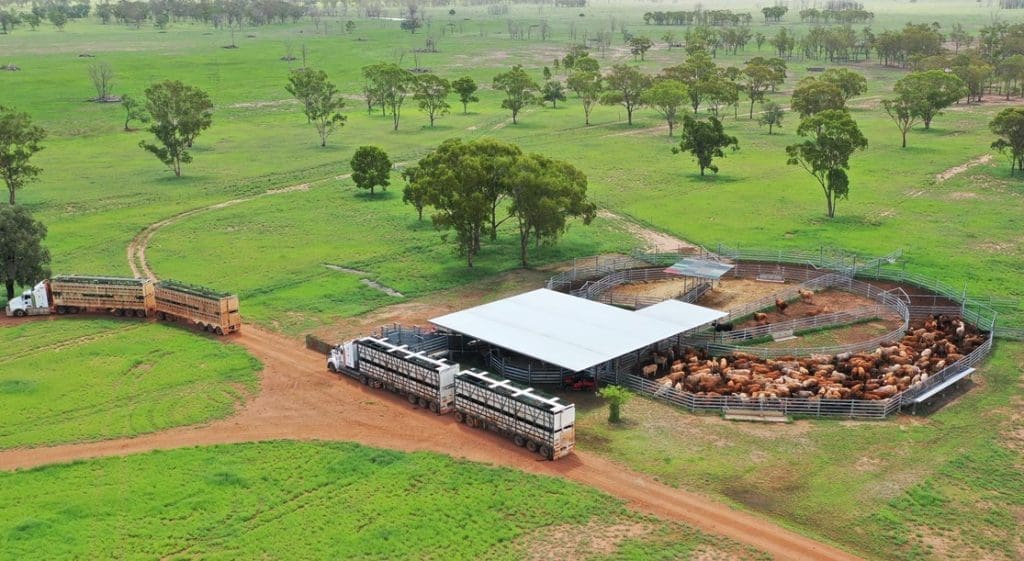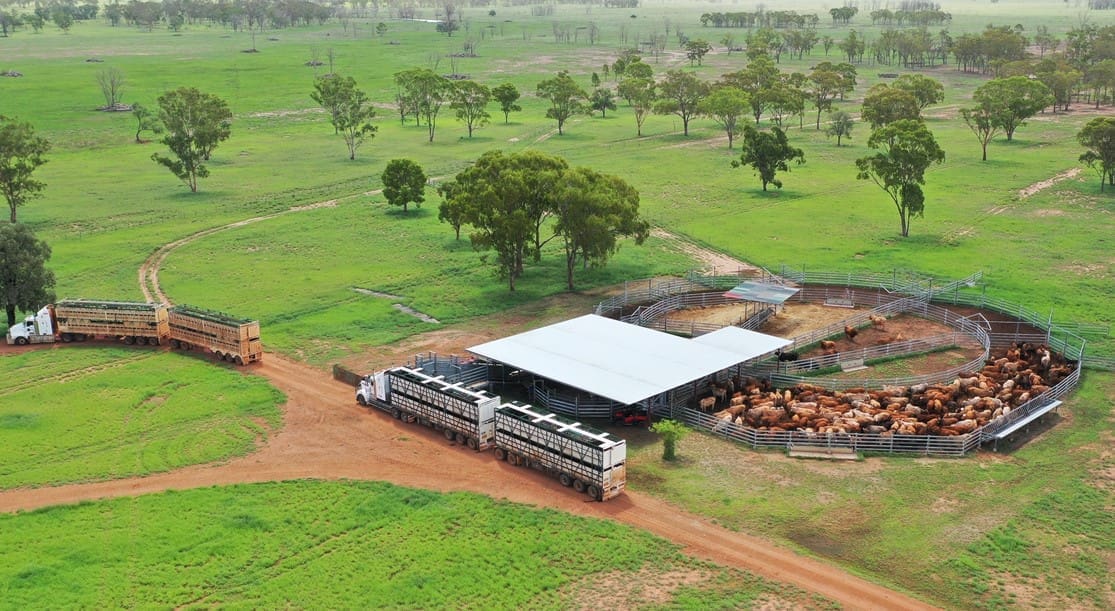 CARRYING capacity is inevitably used as a contributor to property valuations, and determining a property's true worth prior to making an offer.
While at face value this seems simple enough, the Australian livestock industry has a number of standardised measures used to assess animal numbers.
This week's property review examines the science (or the method in the madness) behind carrying capacity claims, and the importance of due diligence to allow a true comparison of apples with apples.
Ian McLean is the director of the Toowoomba-based Bush AgriBusiness in southern Queensland.
Bush Agribusiness's website, suggests the standard animal for an Adult Equivalent (AE) is a 450kg bos Taurus steer with zero weightgain, and the Dry Sheep Equivalent (DSE) is a 45kg Merino wether with zero weightgain. The chosen weights – 450kg and 45kg – are derived from 1000lb and 100lb in the old imperial currency.
Mr McLean said animal unit calculations should be based on metabolisable energy demand.
"Animal units (e.g. AE and DSE) enable the grazing loads of animals of different species, classes, weights and production levels to be measured and compared on a like for like basis," he said.
"The energy demand of the defined AE is 8.4 times that of the DSE, which means 8.4 DSE equals one AE. This divisor means that both sheep or cattle can be expressed in either AE or DSE. However, in the south, it is commonplace to express cattle in DSE units," he said.
Mr McLean said carrying capacity should be a critical factor when selling a pastoral property, but isn't always the way.
"A carrying capacity estimate is usually stated in a property's valuation and featured in the marketing material. Unfortunately, these aren't often independently determined, and those making the claim (vendors and/or real estate agents) can have a vested interest in exaggerating the numbers."
Mr McLean said this was why it was critically important for interested parties to undertake due diligence.
"This is something that some parties do that very well, even engaging a qualified person to assess the carrying capacity before purchasing a property. It is an expensive mistake to find out after a property has been purchased that it cannot run as many head as your purchase price was based on."
He said determining carrying capacity was not a simple process, but there was an established process to follow.
"Different jurisdictions have different approaches to determining animal units and intake, and that is one of the reasons why we want to standardise the language and equate it back to intake."
Mr McLean said this way, a common currency could be used for land valuations, carrying capacity assessments, forage budgets, business analysis and enterprise analysis.
An agent in far western NSW recently told Beef Central that DSEs were "null and void" in his region, because they were based on Merinos, and today most producers in his region were running Dorpers.
Mr McLean says this point actually highlighted the relevance of animal units and why DSEs (or AEs) needed to be properly calculated.
"Merino ewes, including her lamb to weaning, may be around 1.3 or 1.4 DSE, meaning their energy demand over 12 months is 1.3 to 1.4 times that of a 45kg Merino wether. However, if you are running Dorpers, ewes may average 1.9-2.0 DSE, depending on their liveweight and weaning rate."
"What this means is that in country where you may have been able to comfortably run 1000 Merino ewes, you should only run around 700 Dorper ewes to maintain the same stocking rate in DSEs."
In the past, some have dismissed the science of calculating carrying capacities.
It is true that someone who has lived on the same piece of country for their life makes a pretty good judgement about these things. For instance, in parts of North Queensland there's a rough rule of thumb of a beast area of one to twenty acres, or one to ten acres in developed buffel grass country.
However, Mr McLean says the process has been refined somewhat since metrication, which will be detailed in an upcoming article. In the meantime, there is more information on animal units at www.bushagri.com.au/ae.
Greg Campbell, former S. Kidman & Co CEO
Widely respected former S Kidman & Co chief executive Greg Campbell said from a buyer's point of view, it was always helpful to have guidance on what a property can carry.
"A piece of advice given to me many years ago was that in the absence of certainty being provided to a buyer, the price is discounted on the base of that uncertainty. So, the more a potential buyer is satisfied about the safe carrying capacity of a property, the less they are likely to discount the offer on account of that."
Deep history provided in Kidman sell-off
Mr Campbell said in the case of the sale of the Kidman properties, 20 years of stock figures were made available to potential buyers.
"Interested parties were offered more than a total herd figure. They were given a break-up of cows and bulls, grower heifers and steers, branded calves etc. They could then be taken at face value or converted to large animal units or dry sheep equivalents."
Mr Campbell said Kidman published the conversion table from heads of livestock in those categories across to large units – 450kg animals.
"It is important that sellers are clear about how such figures have been derived. Most people accepted the Kidman numbers at face value because there was a long history of information that had been independently audited."
Mr Campbell said publishing numbers gave potential buyers strong guidance to cross check the information against other sources of information.
"Herds that are fully tagged with electronic identification support the physical head counts, giving another semi-independent source of veracity around stock numbers."
He said it was essential that buyers and sellers compare apples with apples.
"Today, properties generally don't carry the same herd, year-in and year-out. Producers are adjusting to market forces and seasonal conditions, so herds go up and down, and that variability is important in the mind of a buyer."
Mr Campbell said people selling properties and their agents could be inclined to 'gild the lily.'
"Vendors might make an overly optimistic assessment of a property if it is well grassed or may believe the current feed base will cover sins of the past. As a result, paying someone with the expertise to make those judgments is just as important as looking through the numbers," he said.
"A good history of numbers tells the story of a property– whether the country has been overstocked or understocked, as well as identifying development opportunities."
He said different state departments of agriculture or primary industries also had guidance on different land types.
"They tend to be conservative, because they are largely based on continuous stocking. They also fail to consider the development undertaken on properties over the previous decade, and the style of management that is able to adjust stock numbers regularly."
Due diligence
Mr Campbell urged those selling and those buying a property to do their homework.
"It is all about creating a greater level of certainty for the buyer who is considering how to integrate new assets into existing portfolios, marketing strategies and breeding or stocking arrangements."
"Creating a greater level of certainty will also avoid discounting. Answering questions about water and title security and carrying capacities will ensure the best price is achieved at the end of the day."
Greg Smith, Elders Western Australia
In Western Australia, it is a very different story, with the carrying capacity of every pastoral property determined by a rangelands survey conducted by the Department of Lands.
Greg Smith, a pastoral sales specialist with Elders Western Australia, said the range condition assessment has a potential and a recommended carrying capacity.
"The recommended carrying capacity is based on an average year, so pastoral managers can either have higher or lower numbers depending on seasonal conditions," he said.
Mr Smith said WA selling agents were obliged to use the department's rated carrying capacity when listing properties for sale.
"The rating is determined by an independent third party. It is not a vendor number or an agent number."
He said scrutinising a property's history is also an important factor.
"Values can go up or down depending on a property's proven carrying capacity. Over the past 30 to 40 years, some properties have run more cattle without damaging the rangelands and conversely, there are properties that have never consistently run what they are rated to run."
Mr Smith said the WA industry tended to use the dry sheep equivalent as its benchmark.
"According to the department, seven DSE equals one cattle unit. Until 20 years ago, most properties ran sheep. Today, many have converted to beef, so the cattle unit rating is being used more frequently," he said.
According to some WA pastoralists and managers, cattle are not as hard on the Rangelands as sheep, and places that are rated to run 4000 cattle units have consistently run 4000 cows. It is believed the introduction of buffel grass has played a part in lifting those numbers.
Further reading on due diligence:
https://www.beefcentral.com/property/weekly-property-review-the-ins-and-outs-of-due-diligence-in-a-property-purchase/
https://www.beefcentral.com/property/weekly-property-review-more-perspectives-on-issues-surrounding-due-diligence/