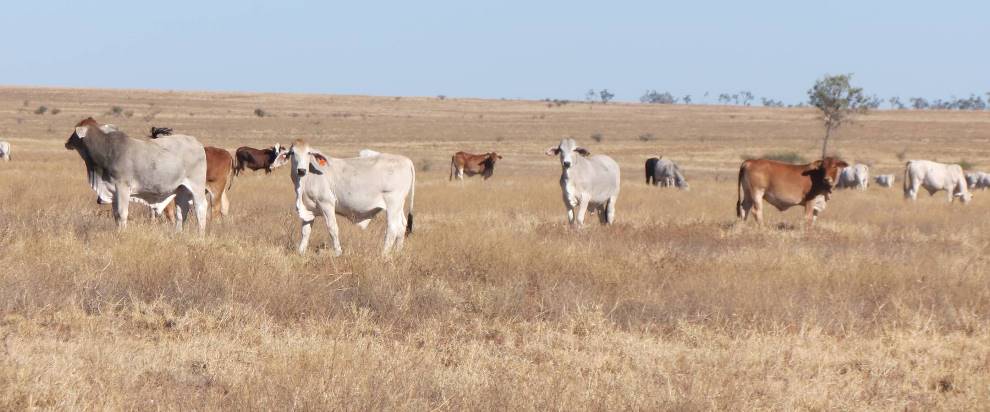 THIS week's property review focuses on recent sales of note and some interesting new listings across Australia.
SOLD: Queensland
Gunn Agri has added the 12,336ha North Queensland grazing holding, Illalong, situated between Hughenden and Richmond, to its expanding cattle property portfolio.
Last year, the fund manager paid around $40 million for large-scale breeding property Esmeralda near Croydon in the lower Gulf country. It already owns the 11,500ha Ballaroo, the 13,350ha Ekari Park and 11,400ha Fairview, with a combined carrying capacity of 6700 Adult Equivalents, in southern Queensland.
Gunn Agri's most recent purchase was in September when it paid around $14 million (bare of stock and plant) for the 40,000ha Hughenden district grazing Mitchell/Flinders grass down property Katandra. With the capacity to run around 6000 cattle in an average year, the well-improved country has been kept completely clean of the local woody weed pests, prickly acacia and parkinsonia.
The recent property purchases are part of Gunn Agri's longer-term plan to integrate breeding and backgrounding in Queensland's north, with other more productive and higher rainfall grazing holdings further south for finishing.
Selling agent Henry Slaney from Charters Towers-based Slaney & Co said Illalong, pictured above, consisting of open black soils, is one of the better Western Downs properties, and its attention to weed eradication was a selling point.
"It is a well-developed, low cost, growing and fattening property and has undergone a complete prickly acacia eradication program. As a result, it has been used by Southern Gulf management as a showpiece of what can be done to overcome this noxious weed pest."
Mr Slaney said Illalong is well-watered with two controlled bores, seven turkey nests, with reticulation poly-pipe lines to 25 troughs servicing six paddocks and two holding paddocks.
"Water development on Illalong delivers big volumes to large mobs of cattle allowing rotational grazing or set stocking. Additionally, the large water storages provide a safety margin in case of pump breakdown and a longer timeline for management to check the waters."
Illalong is rated as capable of running 3000 steers to background weights of 440kg. It was sold to Gunn Agri bare of cattle and plant for a price in the mid $3 millions range.
The vendors, the Wellington family, also own the 74,101ha Barwidgi Station, 60km from Mt Surprise and 80km from Mt Garnet, and are downsizing as part of family succession. Barwidgi, a highly-improved, large-scale calf factory, was listed for sale in June this year, but has been recently withdrawn from the market.
The large underdeveloped cattle breeding opportunity, Strathleven Station, in the Cape York Peninsula, has sold for around $3.5 million to beef producers Vince Bowyer and Wendy Kozicka. The couple own the cattle and tourism operation, Bramwell Station, one of Australia's most northern pastoral properties, 240km from the tip of Cape York. They also own an earthmoving business at Weipa and a small fattening block at Hughenden.
Strathleven Station spans 90,000ha of savannah forest breeding country and is located 240km north west of Chillagoe and 350km north west of Mareeba.
Selling agent Henry Slaney said water was a standout feature.
"There is an estimated 30km of Palmer River frontage, the majority of which is double frontage, running through the middle of the property. Tourism opportunities include camping, fishing and hunting."
The vendor, Dave Alloway from Charters Towers who also owns an earthmoving business, estimates Strathleven could carry between 3000 and 4000 breeders plus replacement heifers, once it is developed.
Mr Slaney said the property was purchased with an unknown number of cattle.
"While there was a large number of unbranded cattle on the property, the vendor estimated about 1500 mixed branded cattle and up to 1000 mixed cleanskins."
Laudham Park, which was marketed as having subdivision potential on an enormous scale on the western outskirts of Townsville, will be retained as a grazing enterprise, according to Henry Slaney from Slaney & Co.
The 4789ha property was purchased for about $2.5m bare by the Cox family from Central Queensland, who also own the neighbouring holding Granite Vale.
Laudham Park is well grassed and while much of the northern and western boundary is unfenced, the property is stock-proof, due to a large mountain range providing a natural boundary.
Idyllic Daintree Island near Mossman, pictured above and below, has sold to the Terry family from Robin Hood Station near Forsayth, in the heart of the Gulf Savannah region of Far North Queensland. As well as their breeding enterprise, the Terrys run guided tours of the hidden outback oasis Cobbold Gorge, located on their Howlong Station.
The 30ha Daintree Island, 9km from Daintree Village, 36km from Mossman and 125km from Mareeba, is a secluded piece of paradise set on the world renowned Daintree River and framed by the magnificent National Park.
The island is renowned for its rich soil and lush pastures.
"It is an alluvial island that requires little supplementary feed or pasture fertiliser input. It boasts some of the highest weightgain country in North Queensland and easily runs 100 bullocks," Mr Slaney said.
Initially listed at $650,000, the owners eventually accepted around $450,000 so they could purchase another cattle station.
The Terrys will use Daintree Island as a family getaway and to fatten beef.
A district record was set when the 28,500ha Coniston Station, in far west Queensland, was sold immediately after the auction recently.
Located at the start of the Cooper country, the property is 40km east of Windorah, 240km west of Quilpie, 290km from Blackall and 300km south of Longreach.
It comprises Channel country, open plains interspersed with soft sand hills, two thirds black soils with the balance red soft sand hill country. It has double frontage to the Cooper Creek and single frontage to the Barcoo River.
According to owner Ross Groves, there are only six privately-owned properties on the Cooper Creek in Queensland, and Coniston is one of them.
There were nine registered bidders at the auction and although the property was passed-in at $3.6 million, it sold afterwards to a South Australian investor for an undisclosed sum.
Selling agent Andrew McCallum from Ruralco Property GDL said the price exceeded all expectations, setting a district record at $126/ha.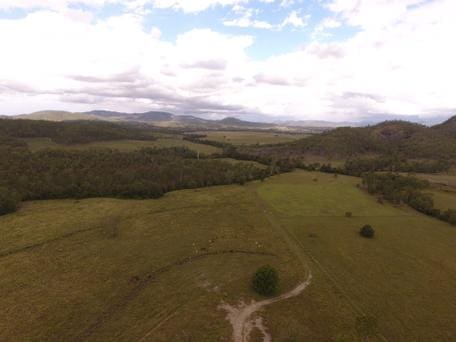 An aggregation of three Kilkivan properties, 220km north-east of Brisbane and 130km from the Sunshine Coast, has sold to a private investor from northern New South Wales for more than $5.3m.
The holdings, pictured above, comprising the 2068ha Wongella, the 1250ha Cinnabar Aggregation and the 595ha Burnvale, was a former tree plantation enterprise which was cleared, raked and burnt and returned to pasture.
James Bredhauer from Aussie Land & Livestock said Armidale-based Impact Ag plans to improve the aggregation's pastures and develop watering points for a commercial grazing operation that will run 1000 breeders.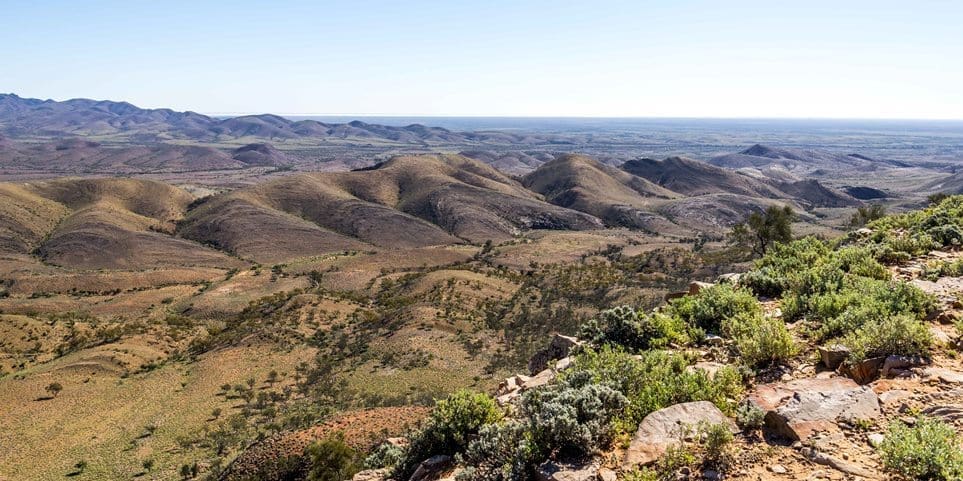 Sold: South Australia
Beltana Station in South Australia's picturesque Flinders Ranges (pictured above), has exceeded expectations and sold under the hammer for $8.4 million.
The historic 154,000ha property, located 500km north of Adelaide, features range country to undulating bush country, through to soft sand-hill cattle country. It has well-developed watering points, extensive plant and equipment, a 700 head Angus cattle herd and 6000 Dorper sheep.
Beltana's rich history includes expeditions made by Ernest Giles, as well as the importation of camels by Sir Thomas Elder into South Australia which enabled remote areas of Australia to be explored along with transport that assisted with the overland telegraph line.
Today, Beltana operates as a fully working sheep and cattle station, offering a variety of accommodation, a café and restaurant.
A strong crowd of more than 100 people gathered in Adelaide to watch the property sell to far north SA pastoralist Andrew Doman of Yadlamalka Station.
The Ragless family, who owned Beltana since 2001, will remain on the neighbouring Puttapa Station, which they have held for four generations.
Elders' rural real estate manager, Philip Keen said the property was appraised and expectations were in excess of $7million, making it an exceptional result.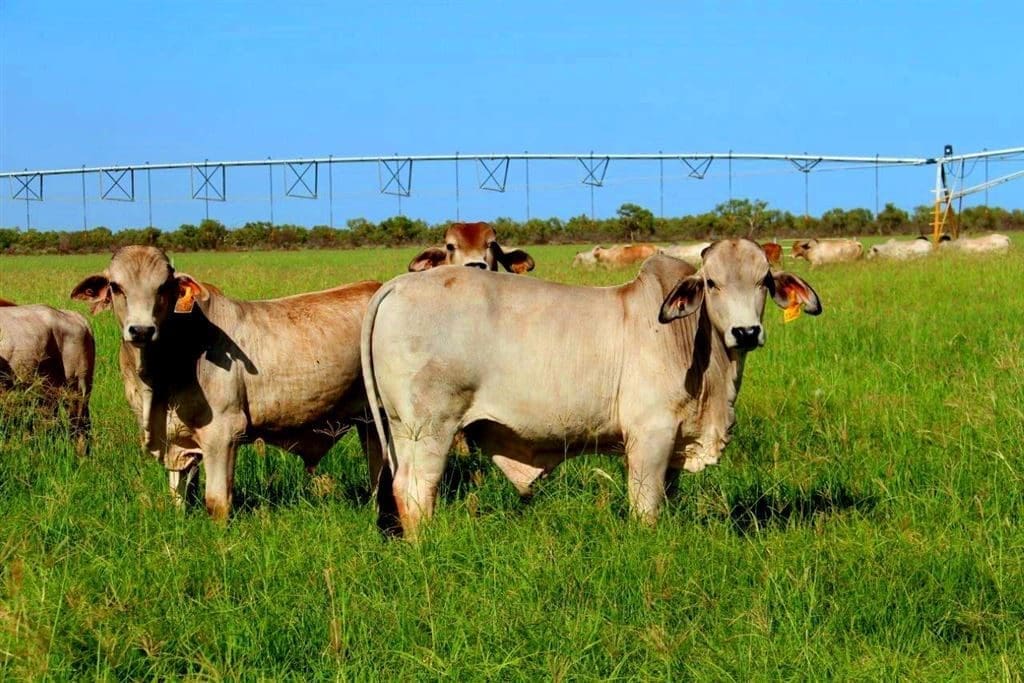 FOR SALE: Western Australia
The strategically located La Grange Farm, 210km south of Broome and 400km north of Port Hedland in Western Australia's far north, is an opportunity for people wishing to enter the northern beef market.
Glenn McTaggart from Landmark Harcourts said the 3097ha property, pictured above, is in one of the key economic development regions of the Kimberley identified for its ground-water and land assets.
"It has Great Northern Highway frontage and is close to key logistic depots and ports. There is an opportunity to increase production further through better land management, breeding genetics, better fodder and improved livestock performance, using models established in similar Northern Australian operations."
Mr McTaggart believes the property would suit a live export depot or a significant irrigation project.
"La Grange Farm is importantly located in a Blue Tongue disease-free zone. With 250ha approved for clearing and irrigation, the property's high quality north-west Pindan red soils make it suitable for fodder or horticulture production."
The La Grange Farm sub-lease is held by Damian and Kirsty Forshaw who own the adjoining Nita Downs pastoral lease. It is for sale by expressions of interest closing on November 30.
For sale: Queensland
People looking for a starter or breeder block are expected to show interest in the 52,245ha grazing property Nimboy in south-west Queensland.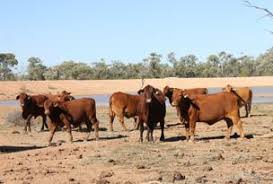 After failing to sell following an expressions of interest campaign, Colliers International has put a $2.7m price tag on the property, located at Cooladdi, 120km west of Charleville.
With a capacity to carry 1100 breeders and progeny, Nimboy can also generate multiple forms of cashflow regardless of rainfall, selling agent Ben Forrest said.
Nimboy has a good supply of mulga, allowing for consistent production during dry seasons and it has the benefit of producing a strong reliable carbon cashflow in all seasons.
Mr Forrest said the property was in a price bracket that many people could afford.
"Carbon will generate $1.1m over the coming nine years, with $600,000 scheduled in 2018. So, when you put the beef and carbon together, Nimboy is a high yielding asset, particularly for a starter looking to pay down debt," he said.
Did you know?
Beef Central is read by an average of 12,500 overseas-based readers each month. Is your property listing a potential target for an overseas investor? Talk to advertising manager Rod Hibberd 0437 870 127.