THE WINDS of change have swept into the rural property market over the last two to three months, with Elders Queensland real estate manager John Burke claiming it is now becoming a seller's market.
"Renewed optimism in the beef industry driven by dramatically higher cattle prices is really pushing demand for cattle properties right across the board -from small ones to big ones – and this is attracting Australian and international buyers," Mr Burke said.
"The main problem is a shortage of property listings in Queensland, the Northern Territory and also in New South Wales, despite better seasonal conditions in the south," he said.
Ray White Rural sales marketing manager for southern Australia, Simon Southwell, believes the trend will continue until at least the end of the year.
"We are going into one of the best starts of spring (in NSW) for many, many years," Mr Southwell said.
"Currently, there are more buyers than there is country available for sale. What we're finding is that there are seven or eight registered bidders at auctions looking for quality properties."
As an example, Mr Southwell said there had been 70 enquiries for Old Bangus, a tiny 104 hectare cattle grazing/finishing block near Gundagai in south-western New South Wales – a level of interest which was "unheard of."
"I've never seen enquiry like it in my 25 years as an agent," he said.
He said another interesting trend was graziers looking to buy neighbouring properties for agistment, or expansion.
"That hasn't happened for years. Farmers want nearby blocks so that they can capitalise on existing property investment. There is a lot of confidence in the current buoyant market."
A recent example of neighbouring land purchase occurred this week when Tom Strachan, the owner of Australia's largest privately owned labour hire company AWX, purchased the 7365ha Lighthouse Station at Roma, in Southern Queensland, for $14 million (see beef Central's earlier report). Lighthouse borders Mr Strachan's current property, Lorraine, north of Roma, creating a larger aggregation – potentially with better economies of scale.
Good rain will trigger listings surge
Further north, Mr Burke said much of the Queensland property market was still being influenced by the drought effect.
"The dry is putting a handbrake on activity and buyers have less to choose from. However, where there has been rain, better properties, particularly those in Central Queensland, have seen a price improvement of about 20 percent, recouping the loss in value of recent years," he said.
"Good properties are selling very well, depending on where they are. There's a strong underlying demand, so my advice to buyers is not to bargain too hard, otherwise they may miss out."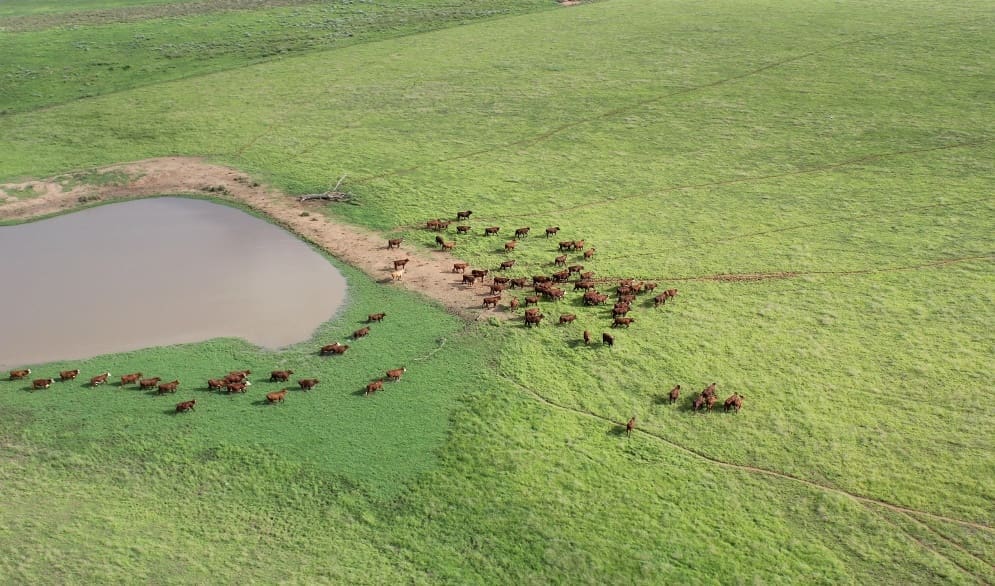 Mr Burke said the dynamics of the property market in his region had changed in recent years.
"Buyers are starting to get the message that they will have to pay the rate rather than 'steal' a property. Unless people are prepared to pay the vendor's price, they may miss out, because of that strength of demand that's evident."
His advice to sellers in the current market is, if a buyer turns up somewhere near the price mark, the offer should be "looked at hard", because waiting until the following season for a more willing buyer might coincide with "a lot more properties on the market."
Mr Southwall said those in the southern states who wanted to sell should be in for a very good property season between now and Christmas.
"Interest rates are driving the seller's market, on top of good commodity prices and a good season. Everything is lining up," he said.
Mr Burke doesn't anticipate that the situation in Queensland will change until the wet season arrives.
"Many people are just sitting back waiting and hoping for a good wet season. Vendors want to sell when their properties are looking their best. It's always good to sell a property when it's got its 'Sunday suit' on."
"If we get a decent summer season, it will bring more properties onto the market. That means there is likely to be increased activity in the first quarter of next year compared to the last quarter of this year."
Mr Burke said the fundamentals of agriculture remained positive, particularly in the cattle industry, because of low interest rates, currency and high export commodity prices for beef and live cattle.
"It's not often you get those three factors working together. The only thing lacking in Queensland is a good season and once that arrives, the property market will be boosted."
He said rural property in the north was attracting strong enquiry, despite the shortage of listings.
"Buyer interest has picked up dramatically, both from within Australia and also from overseas. Rural real estate has become a really sexy investment. Twelve months ago, there wasn't the level of interest that exists today."
Mr Southwell said he had seen the good and the bad in recent years, and thinks the market can expect some very exciting times ahead.