ONE of the Roma district's most highly regarded buffel grass grazing properties, Lighthouse, has sold for $14 million to Brisbane businessman Tom Strachan.
Mr Strachan is the principal of successful labour hire company, AWX, which provides labour resources to agribusiness, mining and other sectors. Mr Strachan's personal wealth was estimated by the BRW Young Rich List at $47 million.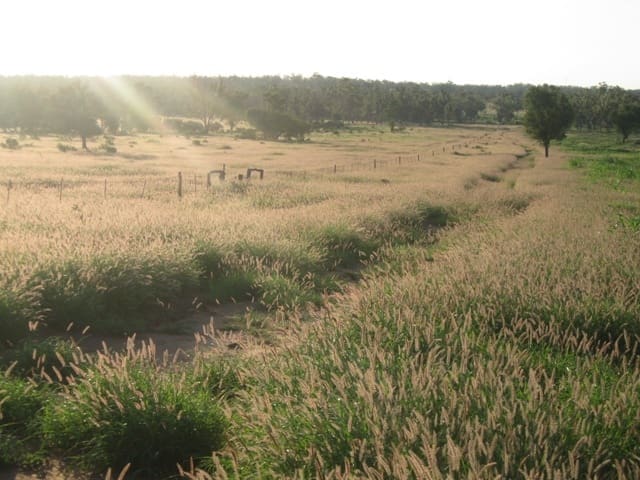 The 7364ha Lighthouse property north of Roma borders his existing property, Lorraine. The purchase was made through his Australian Pastoral Land Company, which operates separately from the labour hire business, which provides hundreds of staff to large agribusinesses including Australian Country Choice.
Lighthouse, located 76km north east of Roma, and neighbouring Meleebee Downs, which is currently under due diligence with a separate buyer, were developed over 40 years by the late Dr Jim Baker.
Regarded as one the better buffel grass properties in the Maranoa region, the majority of EU-accredited Lighthouse has been blade-ploughed over the past 25 years. The quality brigalow scrub country carries prolific stands of buffel grass plus rhodes grass and purple pigeon. It is subdivided into 22 paddocks and has two sets of cattle yards. The property is well watered with seven bores and ten dams. The property also carries 36 coal seam gas wells.
Mr Strachan suggested Lighthouse would be used primarily as a backgrounding property.
Attempts were made to sell Lighthouse in 2011, when it was passed in for $9.4 million at auction.
Sole agents for the sale was CBRE, which provided the following commentary in its marketing pitch for Lighthouse and Meeleebee Downs earlier this year:
An expansive agricultural landholding sprawling almost 32,000 hectares has been listed for sale in a move that presents an unprecedented opportunity to acquire a footprint within arguably Australia's most well regarded grass-fed beef producing region.
Situated between the regional centres of Roma and Taroom, approximately 420 kilometres west of Brisbane, Meeleebee Downs and Lighthouse consists of 31,704ha of quality agricultural land.
The established properties have a proven, long run production history and have been progressively developed to a well formulated plan, offering high productivity, excellent stock water and high quality structural improvements.
CBRE Agribusiness Regional Director Danny Thomas and Manager Chris Holgar have been appointed to sell the properties via a two-stage Expression of Interest Campaign on behalf of Mr Warrick Freeman and the Estate of the late Dr Jim Baker.
Mr Thomas said the offering represented an outstanding opportunity to establish a strategic footprint within Australia's red meat supply chain.
"Meeleebee Downs and Lighthouse have undergone significant development over the past four decades, resulting in the establishment of some of the most well regarded holdings in the district," Mr Thomas said.
"These properties present a number of opportunities for sophisticated investors looking to invest capital in the agricultural market. Scope exists for the implementation of a more intensive backgrounding and fattening grazing model which utilises Meeleebee Downs and Lighthouse as a "fodder factory", either on a standalone basis or as part of an integrated supply chain."
In addition to expanding the livestock operation, Mr Thomas said there was also scope to further develop the land for a variety of uses.
He commented: "The further development of current and potential cultivation land including large scale irrigation infrastructure is one future possibility that exists, as well as the potential establishment of a feedlot."
The landholding benefits from highly secure stock water infrastructure comprising numerous bores, dams and turkey nests reticulated to an extensive network of concrete stock troughs, which ensure outstanding pasture utilisation.
The strategically located livestock handling facilities coupled with a network of well-maintained access roads ensuring ease of stock movement both, within, and to and from Meeleebee Downs and Lighthouse.
Mr Thomas went on to say Lighthouse had 36 coal seam gas wells and was covered by a Conduct and Compensation Agreement, which provided significant annual cash flow for the term of the coal seam gas operations.
"The development of these facilities and the working relationship between Origin Energy/APLNG is a good example of how agricultural activities and coal seam gas operations can coexist in a way which is mutually rewarding," he explained.