AUSTRALIA'S richest woman Gina Rinehart and Chinese real estate billionaire Guiguo Jie's Shanghai CRED Real Estate now appear to be the front-runners for Australia's biggest private landholding, S. Kidman and Co.
Two weeks ago, Beef Central reported (see earlier story) that under the proposed deal, Ms Rinehart would apparently secure a two-thirds stake in the company, while Shanghai CRED would hold a one-third share.
However a leading agribusiness identity, who asked not to be identified, told Beef Central he believes the deal may in fact be the other way around.
"Shanghai CRED would be the majority shareholder and Gina Rinehart would be a minority partner," he said.
"She will be the 'Australian partner' necessary to make the deal happen. Even so, that proportional investment would still be attractive to Gina," he said.
The contact suggested there were two motives for Gina Rinehart to engage in the deal, under those terms:
Shanghai CRED will be making it 'worth her while', by subsidising her portion of the deal. The Chinese company was trying to jump on Ms Rinehart's reputation as a credible Australian partner to get the deal through the Foreign Investment Review Board, he suggested.
The deal would give Gina Rinehart a conduit to international beef markets. "The partnership will assist in everything else she is doing, including her Wagyu businesses in NSW and Queensland. A reciprocal arrangement means the Chinese will assist Gina with beef access into China," he said.
"Shanghai CRED wants to complete the Kidman deal and it needs an Aussie front and an active high net-worth individual," the contact said.
"Australia's richest person would be an appropriate partner to wield some political influence and get the deal through the Foreign Investment Review Board scrutiny," he said.
Good for Northern Australia
Dr Steve Petty is the director of Spectrum, a respected advisory company which has consulted widely across northern Australia in developing productivity and efficiencies of cattle businesses throughout the region.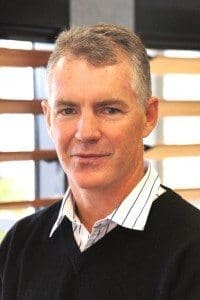 With his extensive knowledge of the northern pastoral industry across Queensland, the NT and WA, Dr Petty believes the reported Gina Rinehart/Shanghai CRED partnership to buy Kidman and Co would be a positive outcome.
"It is good to see people in the beef market, buying stations and developing properties in this region. It's a major positive for the north in the short, medium and definitely in the longer-term."
"A group that is looking to integrate and merge their holdings right across northern Australia, who is interested in continuing to build the pastoral industry, would be very positive."
Dr Petty believes the partnership would bring a level of diversity to the merged entity which potentially provided strength.
"There is geographic and environmental diversity in the portfolio of Rinehart, Shanghai CRED and Kidman properties. We live in a time where the seasons appear to be more variable than they have in the past, and having that geographic spread would be a strength," he said.
A partnership between Ms Rinehart and Shanghai CRED would create a massive pastoral empire between the two of them, spanning 11.94m ha across all states except the Australian Capital Territory and Tasmania, and around 285,000 head of cattle.
While the land size is enormous, its worth noting that much of Kidmans' and Gina Rinehart's cattle land assets are in low carrying capacity country. For instance, Consolidated Pastoral Co runs its 370,000 cattle on less than half of that land-area – about 5.8m ha, in WA, the NT and Queensland.
Other contenders
In the meantime, there are a number of consortiums still seriously considering bidding for the Kidman estate.
One thing that is known for certain is that the sale of Kidman won't be rushed. A spokesman for Ernst & Young told Beef Central a final sale decision would not be made until the New Year.
Meantime, the fate of the world's largest cattle station, Anna Creek, continues to lie in the hands of South Australia's Williams family.
In December 2015, the 23,677sq km property was carved off the Kidman sale in a bid to resolve, or counter Federal Government reservations about both national security concerns surrounding its location, and the sheer size of the entire Kidman asset falling into foreign hands.
In April 2016, SA's Williams Cattle Co reached terms to buy Anna Creek. The purchase is conditional on Foreign Investment Review Board approval for the sale of the rest of S. Kidman and Co.
How would a combined Rinehart/Shanghai CRED property portfolio look?
So how would a combined Rinehart/Shanghai CRED property portfolio look?
Below are separate lists of the two parties' existing cattle properties
Gina Rinehart's grazing assets
The 384,451ha Mulga Downs in Western Australia's Pilbara (carrying capacity 8500 head).
July 2014 – Hancock Prospecting, owned by Gina Rinehart, pays $40m for a 50 per cent stake in the 450,000ha Liveringa and Nerrima Stations in the West Kimberley of WA. The other half is owned by Dowford Investments, the parent of the Milne AgriGroup, headed up by Graham Laitt. The new joint entity, known as Liveringa Station Beef, also took over the mothballed Waroona abattoir south of Perth.
November 2014 – Hancock Pty Ltd acquired a series of small dairy, beef and peanut properties covering more than 35000ha in the South Burnett region of southern Queensland to create a Wagyu beef breeding operation.
December 2014 – Pastoral Properties (NSW), a company associated with Hancock Prospecting, purchased Dubbo district grazing properties Boogadah and Caigan near Mendooran for $25m. Known as Green Hills, the 4600ha Wagyu farm operates one of the largest and best-credentialed Fullblood Wagyu herds in Australia, totalling 3000 head.
July 2015 – Ms Rinehart buys the iconic Kimberley cattle station Fossil Downs for $30m. The 394,000ha property near Derby has a herd of 15,000 head.
November 2015 – Ms Rinehart secures the showcase 10,000ha Glencoe Station north of Dubbo for $30m, to add to her growing Wagyu supply chain interests/to expand her Eastern states Wagyu F1 cattle and beef operations.
July 2016 – Hancock Prospecting becomes the new owner of the coveted Inverway and Riveren Stations in the Victoria River District of the Northern Territory. Covering 550,000ha, the $61.25m combined acquisition runs 40,000 head of cattle.
July 2016 – Gina Rinehart's Hancock Prospecting adds Phoenix Park, a 3500ha export depot near Katherine, to its list of northern Australian cattle land acquisitions. The $15m purchase shows clear evidence of building a supply chain, linking Hancock's Inverway and Riveren breeding and growing properties in the VRD with the primary live export port of Darwin.
Shanghai CRED's grazing assets
April 2016 – Shanghai CRED, through Australian operating arm Shanghai Zenith, purchased the 189,000ha Yakka Munga (carrying capacity 7000 head) and the 200,000ha Mt Elizabeth (carrying capacity 6000 head) Stations in the Kimberley.
It also purchased five pastoral leases – Riverina, Perrinvale, Jeedamya, Melita and Kookynie Stations – in Western Australia's Goldfields, covering about a million hectares, as well as 14,000ha of farmland near Marvel Loch.
The package cost about $25 million, including the $8.75m it paid for Yakka Munga. The Marvel Loch farmland will be used to grow-out weaner cattle from the Goldfields stations for either live export or domestic processing. The stations are thought to carry fewer than 20,000 cattle in total.