TWO BIG property transactions have been confirmed in Central Queensland since Friday, as the property market in the region continues its recent passage of strong sales activity.
Although detail is still sketchy, principal of Pegunny Pastoral Co, Bill Reid, confirmed to Beef Central this morning that contracts had been signed for three of four properties held by the Reid family in the Bauhinia Valley near Moura.
In total, the Reid family's three Pegunny Pastoral Co holdings involved in the deal total a little over 31,000ha, making it one of the larger aggregations in the Moura district
Buyer is Canadian-backed joint venture, Hewitt Cattle Australia.
Bill Reid confirmed that the properties included in the deal included 23,600ha home property, Pegunny, plus nearby high quality finishing holdings Anglestone and Roundstone.
Moura's buffel grass-improved brigalow country is considered some of the best large-scale grazing land available in Queensland, and is tightly held.
No price or cattle numbers have been disclosed, but rumours doing the rounds since Friday afternoon suggest a value of close to $50 million.  No agent was involved in the transaction, and the Pegunny properties were at no stage placed on the market, Mr Reid confirmed.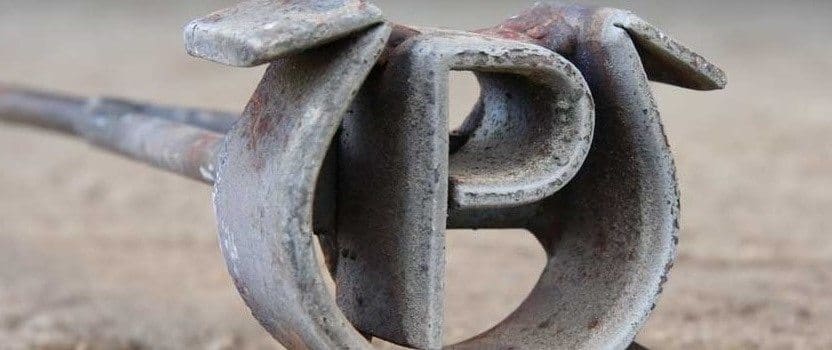 Pegunny has been owned and operated by the Reid family for more than 50 years, founded by the late Gordon Reid, and has grown by the purchase of adjacent properties in the last few decades.
"Pegunny prides itself on its reputation on delivering large lines of strong even cattle to market," the company's website says.
"Our land is versatile, and is used for a combination of cattle and mixed farming as we look to take advantage of lucrative forage and fattening options as market conditions dictate. All the properties have undergone significant recent improvement and enjoy strong economies of scale when run together."
One of Canada's largest pension funds, the Public Sector Pension Investment Board, last year entered into a joint venture with Queensland's Hewitt Cattle Co, to form Hewitt Cattle Australia.
Prior to this week's deal for the Pegunny properties, the group in April made its first significant investment, securing two of the last remaining components of Sir Graham McCamley's once-substantial Central Queensland pastoral land empire – Oakleigh and Stoodleigh near Marlborough, north of Rockhampton. Reports suggest that deal was worth around $13 million.
The PSPIP fund invests money for the pension plans of the Canadian Public Service and the Royal Canadian Mounted Police. It is said to have almost $100 billion in assets under management.
Hewitt Cattle Australia, based in Emerald, operates more than 220,000 hectares of land from Roma to Charters Towers, running around 35,000 head of cattle.
Hewitt Cattle managing director Mick Hewitt said as a family-based business backed by Canada's Public Sector Pension Investment Board, Pegunny offered an opportunity as a "seriously impressive, cornerstone asset" for its growing operations.
"We're very excited to have brokered this deal with another family business, the Reid family," he said.
The Pegunny group of properties would add substantially to Hewitt Cattle Australia's capacity to produce high quality prime cattle for slaughter, on a large scale, integrating with existing breeding operations, especially those further north around Charters Towers.
Given HCA's recent series of acquisitions, the key question Beef Central sought an answer from Mr Hewitt on was whether the company was making a strategic move to secure land before land values start to align more closely with current cattle values.
"I'd deny that we are rushing in before any storm," Mr Hewitt said.
"We believe that quality assets will always hold their value, and that investment in the cattle industry should be based on sensible assessment of return on yield. We dispute the rush for land – it's more a fair and reasonable market for land at the moment, and people are simply assessing different opportunities in the market."
China meat trade business continues
Bill Reid said Pegunny Pastoral would continue to operate its integrated supply chain supplying beef into targeted beef customers and partners in China through a meat trading business. This would now be based on the company's remaining 4000ha Moura district grazing property, Coomealla, which was not included in the sale to Hewitt Cattle Australia.
"There was talk of Chinese investment with us here in Australia at one stage, and while that is still ongoing, it has not come to any agreement yet. But we see our future as a meat company in the Chinese market," Mr Reid said.
The whole idea was to make the remaining Coomealla-based supply chain bigger, he said.
Pegunny and the surrounding properties – all freehold – are predominantly high carrying, secure developed brigalow scrub. Improvements are a feature, with Pegunny itself carrying 30 main paddocks and good water supply and extensive reticulation, plus 11 dams from 10,000 to 50,000 cubic metres, with extensive on-site pumps, piping and water tanks.
There are extensive buildings and yards, including three homes, four sheds, a grain handling facility and additional silos. The property also has four sets of cattle yards, including a recently constructed main yard capable of comfortably carrying 2500 head.
The neighbouring Anglestone property,  4400ha freehold, is all developed brigalow scrub, and is used for mixed grazing and dryland farming, fenced into 16 main paddocks, with good waters and improvements.
Roundstone consists of 3204ha of developed brigalow scrub freehold country, all used for grazing.
The Reid's added neighbouring Roundstone to their Moura portfolio back in in 2001, paying $3.5 million. The property was previously owned by Murray Tyrrell, of Tyrrell's Wines fame.
In 2011, Beef Central reported the sale of another of the Reid family's Pegunny Pastoral Co properties, Comely and Mapala near Moura, to Consolidated Pastoral Co. No price was reported, but it was said to be close to the asking price of $35m.
$10.25m secures Isaac River holding
Meanwhile in a second Central Queensland property transaction confirmed this morning, Brisbane mining and grazing identity Jim Gorman has purchased Isaac River grazing property Seloh Nolem for $10.25 million.
The 8615ha property sold under the hammer in Rockhampton on Friday, through agents CBRE Agribusiness.
Seloh Nolem was sold on behalf of Peabody Energy Australia and Bowen Basin Pty Ltd, being surplus to the miners' requirements. The buyer was un-named, but described as a "Queensland based investor with interests in the cattle industry."
Located in close proximity to Rockhampton, Seloh Nolem comprises extensive stands of native and improved pasture, including buffel, green panic and Rhodes grasses, supporting a carrying capacity of 2800 adult equivalents.
The property features high quality structural and ancillary improvements delivering ease of operation, as well as secure water resources comprising numerous bores, dams and frontage to the Isaac River.
CBRE's Geoff Warriner said the property's central position in Australia's renowned beef region was a key factor underpinning the sale.
"Strategically located in close proximity to livestock selling centres, processing facilities and live export terminals, the property immediately attracted a lot of interest from those looking to secure a footprint in Australia's premium beef industry," Mr Warriner said.
The auction attracted a large audience, with six registered bidders competing for sale before it being officially knocked down to Mr Gorman.
Seloh Nolem, which currently operates as a breeding and fattening operation, has been conservatively grazed and intensively managed over the past 15 years. It includes a three bedroom main homestead, a high-set manager's residence, a hanger, two machinery sheds, horse yards and two sets of cattle yards.