Two of the last remaining components of Sir Graham McCamley's once-substantial Central Queensland pastoral land empire have been sold to an overseas investor.
Subject to Foreign Investment Review Board approval, Canada's Public Sector Pension Investment Board will take ownership of Oakleigh and Stoodleigh, two properties ajoining the showcase Glenprairie property near Marlborough, north of Rockhampton in Central Queensland.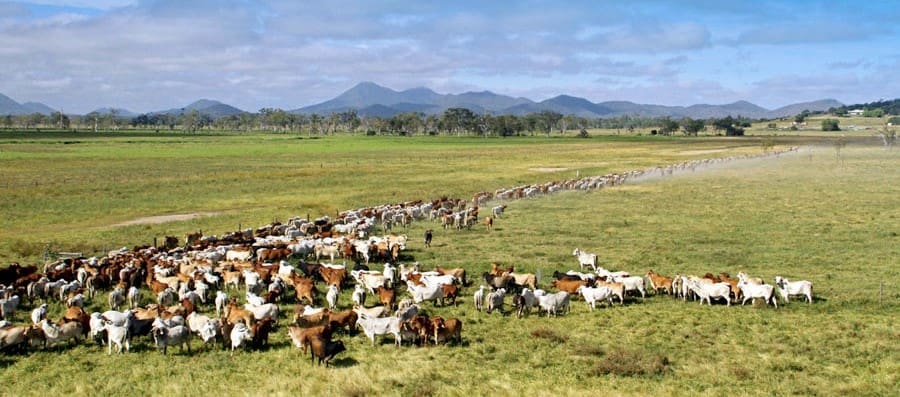 Reports suggest a price of around $13 million was achieved.
The Public Sector Pension Investment Board, one of Canada's largest pension funds, last year entered into a joint venture with Queensland's Hewitt Cattle Co, to form Hewitt Cattle Australia.
The PSPIP fund invests money for the pension plans of the Canadian Public Service and the Royal Canadian Mounted Police. It is said to have almost $100 billion in assets under management.
Hewitt Cattle Australia's Michael Hewitt confirmed that an agreement was pending for the purchase of Oakleigh and Stoodleigh, dependent on FIRB approval, which might take up to 30 days.
Totalling 13,650ha in six freehold titles, Oakleigh and Stoodleigh originally went to auction in June 2013, just hours after ajoining Glenprairie was sold privately by Sir Graham to northern cattleman, Peter Camm. Both were passed in on an auctioneer's bid of $4 million each on the day.
They were offered again by auction, this time as an aggregation, in November last year, being passed in for $8.15 million.
Both properties were amalgamated into the large Glenprairie aggregation by an earlier owner, Greek shipping magnate Gregory Hadjieleftheriadis, who converted all three into Certified Organic production. He then on-sold the Glenprairie aggregation to Sir Graham McCamley and a partner in 2005.
The sale of Oakleigh and Stoodleigh disclosed this week included 5000 cattle, plant and equipment. It was conducted through CBRE's Geoff Warriner and Danny Thomas who negotiated the deal.
Hewitt Cattle Australia, based in Emerald, operates more than 200,000 hectares of land from Roma to Charters Towers, running around 30,000 head of cattle.
Following the sale of Glenprairie in June 2013, and Tartrus and Royles a month earlier, Sir Graham McCamley's last remaining grazing asset is understood to be Tandera – the fourth parcel in the originally aggregated Glenprairie holding.
PSP's investment in Hewitt Cattle Australia is the latest offshore public sector fund to have invested in northern cattle stations, with Dutch pension fund Stichting Pensioenfonds ABP having a major stake in Macquarie Group's Paraway Pastoral Co.