Two of the three properties being divested by Central Queensland pastoral icon, Sir Graham McCamley have been sold this week, prior to next week's auction.
Sir Graham's headquarters, Tartrus Station, near Marlborough, and a second property, Royles, ajoining Tartrus on the McKenzie River, have been finalised this week. Neither the buyer nor the price have been disclosed by agents, Elders, on instruction.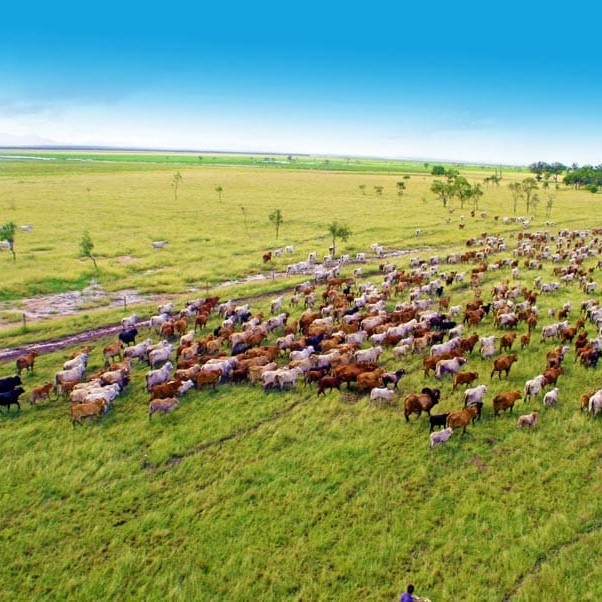 Sir Graham's remaining property, Glenprairie, near Marlborough, will go to auction in Rockhampton next Wednesday, June 5.
Persistent rumours have circulated that the divestments are taking place because of financial difficulty. In an unrelated process, Sir Graham's daughter, Jennifer recently saw her own nearby property assets placed into receivership.
Tartrus is located 50km west of Marlborough in the Mackenzie River region. The property totals 12,700ha in seven freehold titles – a mix of country including 8000ha brigalow and softwood scrub supported by 2500ha of forest country.
Well watered with 1500ha of MacKenzie River frontage, the property has been fully developed and established to buffel undersown with green panic and stylos.
The second property sold this week, Royles, adjoins Tartrus. It covers 2500ha on a single freehold title.
Included is 113ha of centre-pivot irrigation on gently sloping, alluvial soils adjacent to the Mackenzie River. The balance of the property is well-established to Rhodes grass pasture. An additional 190ha of ponded pasture has been established filled with allocation and harvested water by delivery channels and embankments which are supplied from the Mackenzie River or Lake Mary. Large areas suited to ponded pasture development remain.
A water licence from Mackenzie River anabranch has a nominal volume of 1180ML.
Elders was the marketing agent on both sales.