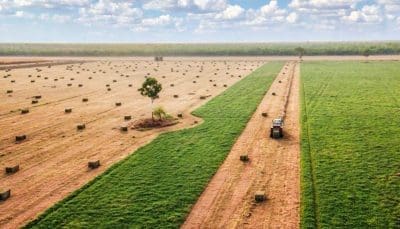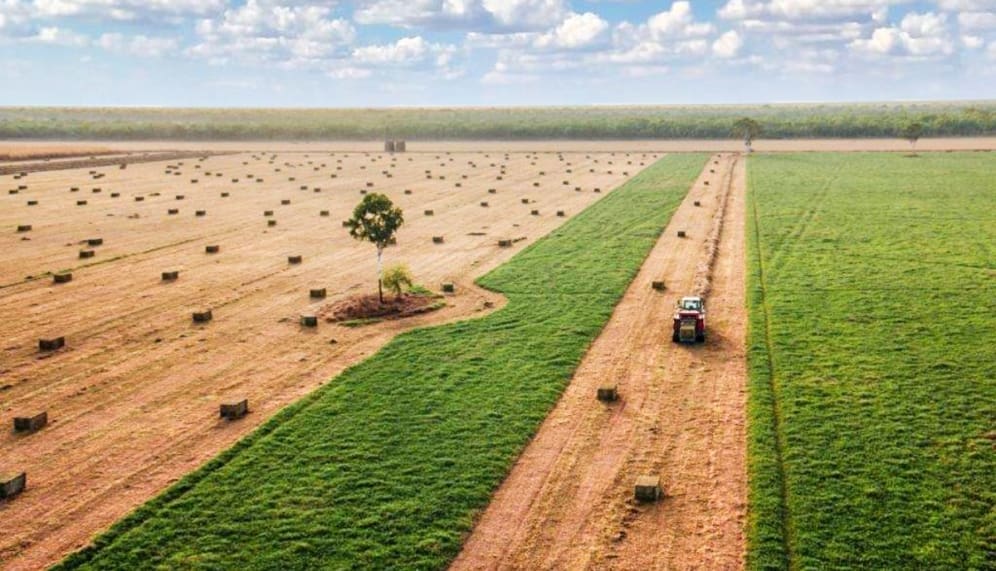 MORE flooding rain across large parts of the eastern states has started to put pressure on the production of new hay and silage, with paddocks too wet to access.
Communities in the major forage growing areas of Southern New South Wales and Victoria are this weekend preparing for major floods after a winter of relentless rain.
Lallemand animal nutrition Vic and Southern NSW technical services manager David Lewis said some farmers in the area were months behind schedule on their silage programs.
"There hasn't been too many issues growing forage but making it has been difficult. Some places are six-to-eight weeks behind schedule," Mr Lewis said.
"Other places are still hoping they are close to the window because they are much later maturing areas."
Hay and silage stockpiles have been increasing for the past two years, with favourable growing conditions and pressure on producers to start planning for the next drought.
But it seems demand has been increasing, with a reduced grazing area due to inaccessible floodplains in some areas and protein issues with native pastures in the areas affected by the prolonged wet.
Lallemand's Qld/Northern NSW technical services manager Jordan Minniecon said issues related to the wet weather had contributed to an overall upward trend in forage demand.
"The numbers of cattle on feed are growing at a steady rate and as that percentage shifts from shorter fed to longer fed, the forage requirement changes," Mr Minniecon said.
"I have recently been into Northern NSW and those guys have been wet for a lot longer than the Darling Downs and the grass seems to be going sour. We are hearing from some of those guys at the saleyards down there that a lot of cattle aren't in as good a condition as they traditionally would be at this time of the year."
Call out for hay growers
With demand still there for hay and silage, national hay marketer Feed Central has put the call out to growers to consider hay this spring. Managing director Tim Ford said the company believed hay making would be a profitable venture this year.
"There is large scale disinterest in making hay due to the wet weather and high grain prices, but hay demand is strong and prices are rising, so growers should look to make hay as soon as there is a gap in the weather," Mr Ford said.
Mr Ford said opportunities would present themselves as the weather clears and could include cereal and vetch but more likely pastures, including clover and rye; dryland lucerne and great opportunity for irrigated lucerne through summer.
"We have every reason to believe that hay will be a profitable option again this year and it's time to start planning for pasture hay, plus irrigated and rain-grown lucerne," he said.
"We encourage anyone with excess vetch, cereal, pastures, lucerne to consider hay as going into 2023 we are expecting hay prices to rise backed by strong demand and reduced supply. Now is a good time to start thinking about moving stock off pasture and lucerne paddocks, spraying weeds and getting the hay shed ready for new season hay."
Opportunities for dryland forage
With plenty of soil moisture in growing areas, Mr Lewis and Mr Minniecon both say there is plenty of potential for dryland crops this year.
"While the rain will delay some spring silage and summer planting, it will open up some good dryland summer cropping opportunities," Mr Lewis said.
"We saw a bit of it in NSW last year, where forage was planted in areas that don't normally grow a crop. Irrigated summer crops will also be focused on plenty of water and water prices will be low."
Mr Minniecon said some producers on the western Darling Downs and Maranoa were keen to cash in on making silage to finish and background cattle with dryland forage crops.
"A lot of producers are trying to find opportunities to plant, based on what dryland forage crops have done recently," he said.
"We have some areas where dryland crops are performing as well as any irrigation country and if you look at the long-range forecast that should be the case through summer."