THREE-years-ago when a large part of the country was suffering severe drought, feed was scarce and de-stocking was in full swing, it was hard to imagine rain becoming problematic.
But with waterlogged paddocks and saturated catchments across a large part of Queensland and New South Wales the increased likelihood of the rain-bearing La Nina weather pattern has created plenty of concern.
There has been obvious devastation in areas like the Northern Rivers of NSW where severe flooding took out houses, fences and livestock. There has also been plenty of areas under consistent rain for the past year, leaving paddocks inaccessible and fodder crops waterlogged.
Beef Central has spoken to several stakeholders in rain-affected areas to see how they are working through the big wet. Most of them say they are worried about the possibility of more flooding rain, but they would prefer it over drought.
Silage pits declining
The Lachlan River catchment in Central West NSW has been one of the wettest in the country, with floods in October last year and consistent runs ever since.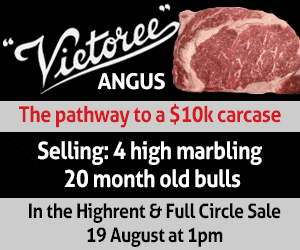 Summit Ag mixed farming specialist Ben Romeo said the inability to access paddocks has limited grazing potential.
"I have one client who has a lot of country that should have country on it, but they haven't been able to use it for more than 18 months – water is just constantly running through," Mr Romeo said.
"As a result, we have had to put the cattle on the high ground with the sheep and we have already gone through a pit of silage because we have had to feed them – we're now eating into our reserves."
"There is a lot of areas where we didn't plant crops and it is fallow at the moment – we have been able to put some stock on there because of the growth."
Mr Romeo said there was plenty of concern around the area that there will be more flooding if the weather forecast comes to fruition.
"The catchments are absolutely saturated, it is taking about 5 or 10mm of rain the rivers are flowing at capacity," he said.
"Managing the rain is on the back of everyone's mind coming into spring and we are trying to work out whether to plant summer crops."
New England cattle struggling
A cold and wet winter on the New England tablelands of NSW has created a tough winter for livestock enterprises in the area. The New England received plenty of rain off the back of the devastating floods on the coast.
Davidson, Cameron & Co general manager Luke Scicluna said the tough winter had limited weight gains on the tablelands. The agency has an office at Guyra.
"Where they might start to turn stock off in December, I think they will be looking more at January of February," Mr Scicluna said.
"The cattle have done very little during the winter and they won't get growth until October. With the moisture around, the frosts have been pretty severe."
While the winter has been tough, Mr Scicluna said the outlook for spring across a lot of NSW was positive – especially on the Liverpool Plains where he is based.
"The feed is growing now, you can see the clover and herbage starting to bounce away," he said.
"A lot of country is waterlogged but it is better than the dry conditions. With the moisture around and some sunshine in the next month, there will be plenty of feed."
"Beats the hell out of dust"
Similar sentiment was echoed by Ben Mayne from Texas Angus stud in northern NSW, who was feeling positive about spring.
The stud completed its annual sale at the end of July and Mr Mayne said the sale was hard to manage.
"We couldn't take a vehicle off the road for months because you would get bogged, so the cattle for this year's sale did everything in the paddock," he said.
"We have had a tremendous amount of tropical grasses this year, it's been 10 or 12 years since I have seen grass as high as the fence. We didn't get a frost until early June, so there was still green tropical grass in the middle of the year."
Mr Mayne said with the countryside already soaked, the prospect of more rain was scary.
"We're looking at working one paddock up to a summer crop, which is on a slope, and now we are thinking of not doing it," he said.
"It beats the hell out of dust. In those dry years, most of the cattle that were born never saw a blade of grass."