THERE'S anecdotal evidence this week that the worst may now be behind the industry in some regions, in terms of COVID-related processor staff absenteeism and its impact on the cattle market.
Three of the largest processors in the country provided some positive feedback of trends in their plants, suggesting operations (further south, especially) may be getting back closer to normal – and perhaps sooner than what some had anticipated. See last week's report on COVID impact on slaughter activity and the impact on lotfeeding.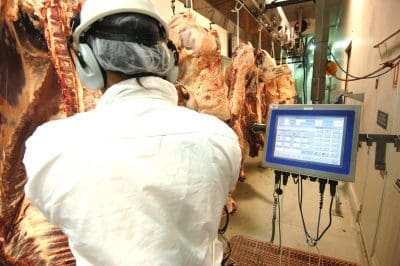 Two large plants in southern NSW and South Australia are now back to 1000/day 600/day – dramatically higher than a week earlier – and they anticipate slightly higher kills again next week. Tamworth has lifted to around 835/day, also well up from kills seen the previous two weeks.
"It looks like we are now over the worst of the COVID sickness-related problems, especially at sites further south," one multi-site, multi-state processor said. "Further north, it may take a little longer, but it is hard to tell."
In Queensland, a similar trend is emerging, with plants like Teys Beenleigh planning to return to two shifts daily from next week, accounting for around 1400/day.
Another large Queensland operator said his business was still significantly impacted, with processing throughput still a 'day-to-day proposition' at multiple sites.
In Central Queensland, rates of COVID infection in plants have been mild, suggesting the biggest part of the sickness wave may not yet have reached that region, one source suggested.
Processors are generally optimistic about rate of recovery from here, however, saying they hope to be largely 'out of the woods' within a couple of weeks at most sites.
"We think it's been quicker because many people have been double vaccinated and boosted," one processor said. "We had mandatory vaccinated at all sites."
Grids steady, while some yet to offer quotes
Some processor price grids fell 30c/kg a week ago on the strength of the big drop in volume being processed across eastern Australia, while other large operators are yet to offer public grids for 2022 kills, being content to process the backlog of grainfed cattle caused by earlier slow rates of slaughter.
One large Queensland operator this week is offering 770c/kg on grassfed four-tooth (PR) steer, and 710c/kg on quality heavy cows. Most of those quotes are valid only for a week or so, with kill slots only after that, until the market finds its natural level. The is no 10c differential currently applied for kills in Central Queensland, versus southern Queensland.
In Southern states, direct consignment rates obtained by Beef Central show best offers this week at 800c/kg for four-tooth heavy steer and 720c on good cows.
Saleyards closures tomorrow for the Australia Day holiday will have little impact on processors, who are currently concentrated on meeting service kill requirements for clients, and prioritising program cattle for brand programs.
One source suggested the backlog on killing 'overdue' grainfed cattle that had done their time was now back to a week or so in his business – much improved from the previous week, when some had predicted delays on grainfed cattle slaughter of up to a month.
In Queensland at least, grainfed cattle continue to get priority over grassfed, which can handle a slaughter date delay much more easily, given the season.
Many of the grainfeds currently being processed were forward-bought well before the Christmas break for program business. But few, if any, grainfed cattle are being bought this week by major processors 'off the shelf.'
Feeder cattle offers are again becoming more active this week, but most are for delivery further out. One large grainfed supply chain company has offers for heavy flatback feeders in Queensland at 550c/kg this week, down about 30c on pre-Christmas limits which were at an all-time high.
Good Angus heavy feeders for southern yards are this week making 585c/kg, where feedyards are active –  again with delayed delivery in some cases.
Asked how long things may take to clear, one processor reminded us that this was only his company's second week back at work, after the holiday break.
"There's no pattern emerging yet – it's still a bit early, given what has happened with the COVID impact on processing capacity. We'll get a better idea of the true shape of the slaughter cattle market when we get deeper into February," he said.
Kills regain some momentum
Last week's national slaughter tally for the seven days ended Saturday showed an encouraging rise, as more processing plants in Queensland returned to work after the Christmas break and COVID impacts further south started to ease.
The national weekly tally posted by NLRS reached 72,477 head – a rise of 16pc on the previous week, but still 24pc behind this week last year, and a massive 51pc behind the same week in 2020.
Queensland's weekly tally remained very low, at 28,320 head, barely 2000 head more than the week before, while NSW was not far behind Queensland, at 25,388 head, up about 25pc on the week before. Victoria remained heavily impacted, with last week's kill of 9025 head barely a thousand head higher than the week before, and barely half what it was this time last year. South Australia's kill recovered dramatically from the COVID-impacted kill the week before, rising from a scarcely believable 108 head in week two, to 2540 head last week. Tasmania's kill so far this year has been only mildly affected, with last week's tally of 4280 down only a few hundred head on the week before, while in Western Australia, numbers eased a little on the week before to 3064 head, but remain similar to this time last year.