NSW Farmers President James Jackson says the Federal Government urgently needs to address supply chain failings in the fresh food sector.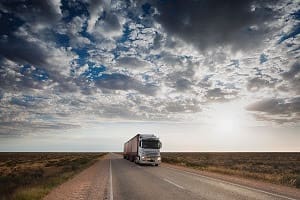 Many Australians were concerned to see images of fresh food departments stripped of produce, which was an "entirely avoidable" situation according to Mr Jackson.
"Food scarcity is not actually a problem in Australia, but the pictures you see on the nightly news would have you believe there's not a single cucumber or head of lettuce left," Mr Jackson said.
"We have been warning government and the big retailers of the problems in their supply chain, and here we are: empty shelves at supermarkets while greengrocers and markets are fully stocked.
"The savvy shoppers know where to get their food, but the government needs to make sure everyone is doing the right thing when it comes to food security."
Australia has the most concentrated supermarket sector in the world, with a 70 per cent market share for the largest two chains, and 90 per cent market share in the hands of just four supermarkets. However, COVID has brought these enormous supply chains to their knees in recent weeks, and Mr Jackson said it was an entirely avoidable situation.
"A year ago the ACCC's Perishable Goods Inquiry warned that 'in most perishable agricultural goods markets, there are many farmers, but few processors or wholesalers, and even fewer major retailers' – what we are seeing now is a direct result of this market imbalance," Mr Jackson said.
"The fact that online grocery orders from major retailers are now being delivered by independent taxi drivers reinforces the resilience of smaller agile businesses to deliver when big and monopolised systems are on their knees.
"Aussie families deserve better than a supermarket system that fails to adapt to change in this way, and it is the government's responsibility to put in place the safeguards to make sure it doesn't happen again."
Source: NSW Farmers