THE unfolding COVID impact on Australian processing capacity is making slaughter cattle price reporting difficult in the opening stages of 2022.
As covered in today's separate report, processing operations across much of eastern Australia have collapsed in the early stages of 2022, due to high levels of COVID infection and precautionary absenteeism from workplaces.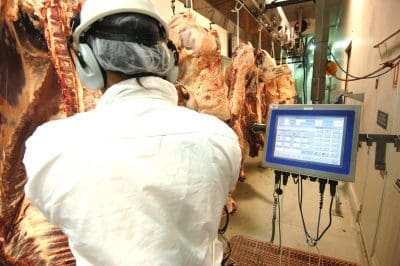 The impact is clearly seen in NLRS weekly slaughter reports, which showed week-two national throughput for the week ended 7 January at less than 42,000 head, down 58pc on the same week last year, and a colossal 80,000 head decline on the same week in 2020. Last week's report for the week ended 14 January saw national kills reported to rise to 62,600 head, but some stakeholders are questioning that figure's accuracy, given difficulty in obtaining data presently.
No weekly kill report was issued for week-one this year, because of lack of processor participation.
Slaughter cattle pricing levels, and movement, are difficult to establish give current challenging circumstances.
Some large multi-site processors have not officially changed offers seen late last year, but equally, are not offering direct consignment quotes at all on grassfed (and in some cases, grainfed) cattle this week.
Hesitancy is in clear evidence until processor operators get a better handle on how deep the impact on staff levels will be, and how long it lasts.
"Who knows how this COVID episode is going to roll, but we just need to make decisions as we get into it," one larger export processor who does not have active grids in the market told Beef Central this morning.
"We are taking space bookings only at present, with no price offered," he said.
Another large competitor in Queensland has knocked 30c/kg off its grass and grainfed grids this week, offering 720c/kg on heavy cows, 780c/kg on four tooth heavy grass ox and 815c/kg on 100-day spot grain. However those offers are valid only for kills completed in the next week or so – offers after that are for kill-slots only – not price.
Some contracted grainfed cattle have been pushed back by processors, creating a series of complexities outlined in today's main report.
The National Livestock Reporting Service has suspended its weekly over the hooks price reports until a decision is made on a return on 8 February, following the lack of market signals from processors so far this year.
The very limited number of feeder cattle sold since beef supply chains got back to work after the Christmas break a fortnight ago have made very good money, however the common view is that this is no real indication of the true state of the market.
Last week's national kill (week ended Saturday) showed a dramatic decline in all states, year-on-year, with Queensland processing only 26,172 head for the week – considerably less than half of the same week last year. Some large Queensland plants, particularly in Central and northern parts of the state are yet to return to work in 2022, however.
New South Wales was much less affected last week, declining about 12pc on last year at 20,422 head, while Victoria was smashed, crashing by more than half from +17,000 a year ago to 8091 head last week.
In an NLRS figure that is clearly suspect, South Australia was reported to have processed just 108 head last week, down from 3225 this time a year ago, while Tasmania went sharply against the trend, accounting for 4559 head, more than a thousand head higher than last year. Western  Australia last week processed 3258 head, down 8pc on last year.