AFTER an unbroken sequence of ten weeks where there was little or no change in direct consignment offers from eastern states beef processors, the first signs of shakey ground emerged yesterday.
One of the nation's largest multi-site export processors dropped its rates on four-tooth ox and heavy cows in its Queensland operations by 20c/kg. Rates for this company are now 760c/kg on implanted heavy four-tooth steer and 695c on heavy cow.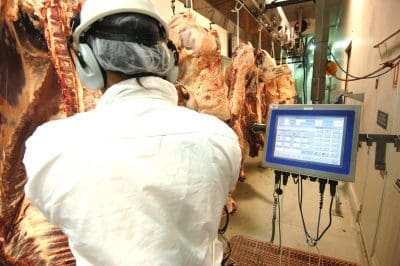 Three other large competitors are either not quoting this week due to adequate supply, or have left their current rates intact until they assess the situation. It's hard to see any of them keeping their rates at higher levels, now that one of their biggest competitors has broken ranks.
While this week's 20c/kg drop represents a decline of $70 a head on a 350kg steer carcase, it's worth keeping current price levels in some context. Slaughter cattle prices in Queensland hit their all-time high briefly back in November, when up to 790c/kg could be obtained for heavy four-tooth steer, HGP-treated, and 750c/kg for heavy cow. https://www.beefcentral.com/processing/weekly-kill-grids-edge-higher-with-800c-kg-four-tooth-ox-within-sight/
Effectively, the Queensland market has fallen 50-55c/kg since then.
But this same week last year (week 25) best offers seen for direct consignment grassfed heavy ox in the southern Queensland region were 665-685c/kg for four-tooth cattle (some of those higher quotes HGP-free only), and ranging from 610-625c for heavy cows.
That represents an upside this week of around 85c/kg on the steer and as much as 125c/kg on the cow, worth around $350 and $375 a head, respectively.
A number of powerful influences appear to be driving the current change in view over pricing .
Available numbers are certainly on the rise, heading into July. Some large Queensland processors are now quoting on space only, out to week commencing 1 August. Others are quoting on kills for mid-July.
How long that lasts is anybody's guess, but northern supply is as good at present as it has been for a considerable time. Having said that, Australia is yet to crack a weekly kill of 100,000 head for the first half-year, with only seven working days to go to the second-half.
That cattle supply situation is in the context of greatly reduced daily kills, due to underlying labour shortage issues, exacerbated by persistent flu and COVID absenteeisim at some plants. Less labour equals lower cattle requirement to 'feed the hungry beast,' as one cattle buyer contact said.
The other big factor is the cost squeeze being experienced by processors. Costs of all types have spiralled this year, as outlined in this earlier article on natural gas and electricity charges. Add fuel, transport, packaging and other cost rises, and processors are under some pressure, as reflected in this recent processor margin calculation.
"Costs have got that way now that we have had to re-think things," one large Queensland export operator said.
Added to that, Australian beef exporters have a real battle on their hands in international markets, with the US (currently in the midst of a serious drought event) killing cattle at a dramatically elevated level. This has pushed a lot more US beef into international markets, at highly competitive prices.
Australia has had to adjust pricing, to maintain or defend market share, and that, too, is laced-into current slaughter cattle pricing decisions.
One large exporter described the international meat market at present as being in 'disarray', especially the US, Japan and China. "There's a lot of it (meat) around in the global marketplace," he said.
"It's a culmination of a lot of things that have prompted this cattle price adjustment. But anybody in the industry who has a bit of nous about them, would have seen this coming. It should come as no big surprise," he said.
Additionally, cattle are starting to move in Central and northern Queensland after earlier wet weather difficulties. Some Central Queensland sheds are now booking cattle a month forward, either on price or space, working in week commencing 17 July.
The tax management factor described in our earlier weekly kill reports is also contributing to that, with June cattle deals now all but over.
Northern saleyards have not yet shown any real response to the direct consignment drop, with Warwick, Roma and Moreton sales this morning described as fully-firm for slaughter types. That's despite the absence over the past week of one major processor competitor.
There was no weekly NLRS slaughter report available by the time this item was posted. Results will be added here later.