WITH only six or seven weeks remaining for the 2021 beef slaughter season, export processors remain in a desperate battle to secure supply, with some southern Queensland grids edging higher again this week.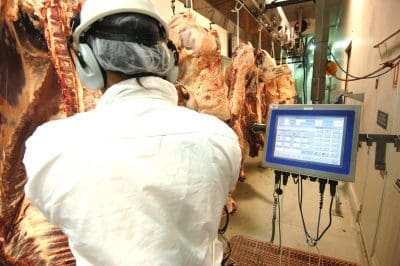 Best offers on four-tooth heavy grass ox seen this morning are at 790c/kg, with several other large competitors currently sticking to last week's rates of 780-785c.
Heavy cows in Queensland are now closely grouped around 750c, with some operators lifting their earlier offers 20c to match competitors this week.
Central Queensland rates are currently similar to southern parts of the state, however several sites are now operating under four-day weeks, as late-season supply challenges mount.
In Victoria/South Australia, direct consignment slaughter grids now closely match those seen in Queensland, with best cow prices cows around 750c/kg and heavy grass steers anywhere from 780-830c. NSW rates may be 20-30c behind that. A few new-season slaughter cattle are starting to flow out of the New England region, processors commented this morning, but Riverina cattle are proving very slow to come to market this spring, as producers aim to add as much weight as possible, given the season.
This week's physical sales remain red-hot, with prices at Roma store sale this morning described as dearer in parts by one buyer.
One big run of 12 decks (around 350) Brahman x Droughtmaster young steers 260kg from Lorraine Station near Cloncurry made 660c/kg liveweight at Roma this morning, going back to paddock buyers in Queensland and NSW. Three weeks ago, similar higher content Brahman backgrounder steers were making 530-540c/kg.
Supermarket group Coles lit up the Dalby Wednesday sale last week. Evidently a couple of hundred short of kill requirements, Coles buyers paid around 465c/kg liveweight for heavy grass domestic steers, the equivalent of around 840c/kg dressed weight at 55pc dressing percentage, before 5-6c/kg freight home.
There was no weekly NLRS slaughter report provided by the time this item was uploaded. Results will be added here when they arrive.