THE continued strong flow of slaughter cattle over the past month has seen Queensland and NSW beef processors entering August in much better shape, numbers wise, than they had anticipated earlier – but it is coming at enormous cost in terms of national beef herd recovery.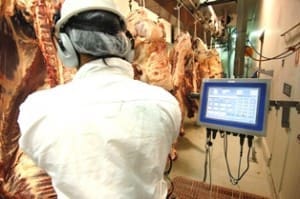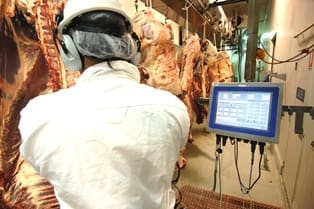 Last week's eastern states beef kill compiled by the NLRS showed a tally of 141,292 head, up 7 percent on this time last year, as liquidation of females continues on many areas due to conditions.
As reported in a separate item this morning, ongoing drought conditions combined with a surge in female turn-off has seen Australian cattle slaughter forecasts revised upwards to 7.8 million head for the 2018 year – 9pc higher than the 2017 total, according to MLA's mid-year Cattle Industry Projections update.
A number of processors spoken to for this week's kill report said they already held 'significant' bookings through the first half of August, especially for females, as herd reductions continue across the eastern states.
Grid prices ease
It's pushed Queensland slaughter grids lower again, after a two-week passage earlier this month where offers rose.
Several multi-site Queensland processors have reduced rates on four-tooth steer by 5-10c/kg to 490-495c/kg this week, and back 10-15c/kg on cows to 420-425c/kg, for southern Queensland kills. Central Queensland is generally 10c/kg behind those rates.
The latest change in price direction is due to weather-driven supply, as the past two Augusts have now bucked the traditional trend in terms of cattle accessibility – especially for cows.
Also reflecting good flows of slaughter cattle, a northern NSW export processor has earliest offers for week commencing 20 August of 420c/kg on heavy cow and 480c/kg on four-tooth steer.
Some northern processors have also dropped spot rates on 100-day grainfed steer this week – in one case back 15c/kg to 525c – while others are still as high as 540c as of this morning. Reductions were due mostly to the flow of cattle completing time after heavy intake of grainfed feeder cattle three or four months ago, when conditions started to turn dry, one source said.
Flatness in demand the US imported beef market, as US end-users focused their attention towards moving extra domestic product that emerged at the end of June and early July, has taken the edge off recent processor margins. The imported 90CL beef indicator trended lower last week to A$572.8c/kg, CIF. Historically poor returns on cattle hides this year have also impacted profitability, as illustrated in this article published back in February.
Weekly kill eases 3pc
Last week's eastern states kill for the seven days ended Friday saw 141,292 head processed – back 3pc on the week before, but still 7pc higher than this time last year.
Queensland was 3pc lower at around 76,600 head (8pc higher than last year), while NSW was up 9pc year-on-year to about 32,800. Victoria's kill reached 22,400 head, a full 10pc higher than last year, while South Australia processed 4600 for the week, and Tasmania, 4900 head.