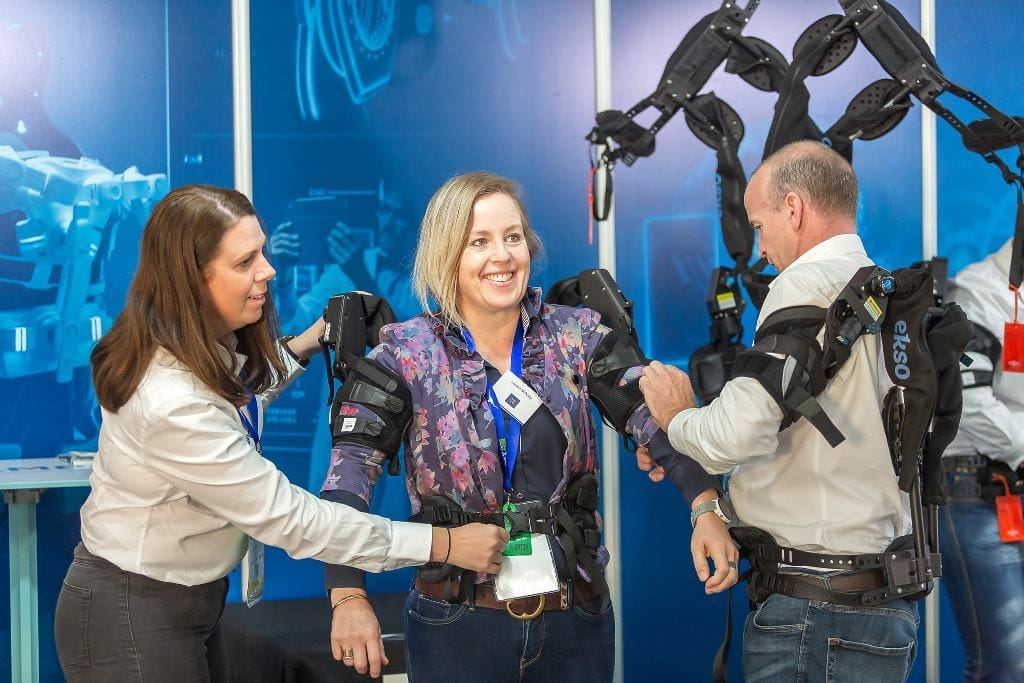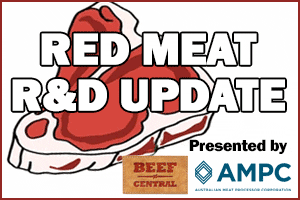 WELCOME to the fortnightly series of articles focusing on red meat R&D, presented by Beef Central and the Australian Meat Processor Corporation. These items will highlight a range of projects designed to enhance the efficiency, productivity, product quality and safety of Australian red meat sold into the domestic market and around the world.
All have the ability to help underpin Australia's unrivalled reputation as the world's premier export of quality beef, lamb and offal. Links to previous articles in the series appear at the bottom of this page.
AS the research and development investment manager and facilitator for the meat processing sector, the Australian Meat Processor Corporation conducts a broad program of initiatives designed to address some of the sector's opportunities and challenges.
And in the process, it also learns a lot about how to make innovation engaging and exciting.
Recently, this has included a successful outing at Beef Australia 2021 where AMPC mounted a highly talked-about interactive and immersive stand. Check the images in this article as well as more images in a gallery here.
AMPC is now working on a major industry innovation event for next year which promises a significant increase in immersive and tactile experiences that will get people 'up close and personal' with new ideas and technology.
About Beef 2021
AMPC went to Beef 2021 this year intending to put the processing sector, and processing innovation, on the map. The stand was designed to showcase the innovation, optimism and opportunity the processing sector offers, with a range of interactive displays, and it was a huge success.
AMPC CEO Chris Taylor says one takeaway from Beef 2021 was that tactile stands are a good way to engage processors, providers and industry and encourage people to share new ideas or think about the adoption or extension process in their own business.
This was evidenced by the number of processors who requested AMPC staff to conduct follow-up private demonstrations at their facilities to a wider range of staff.  Since Beef 2021, AMPC has gone on to deliver multiple on-site demonstrations of the technology on show at the AMPC Beef 2021 stand.
"Our immersive stand drew in a lot of people within the red meat supply chain, not just processors. For example, we saw visitors from workforce placement organisations, looking for opportunities to increase the inclusiveness of people with varied abilities who would not normally be suited to employment within the industry. Plenty of high school teachers, primary school teachers and careers advisers were also looking at future employment opportunities for students, such as in advanced manufacturing.
"Many were surprised by the hands-off and technical roles being developed by AMPC as part of the future of red meat processing operations in Australia.
The stand featured a number of stations where visitors could try out different technology, from a beef scribing skills program based on computer gaming, to shadow robotics, wearable exoskeletons and a bandsaw with an auto-safety brake.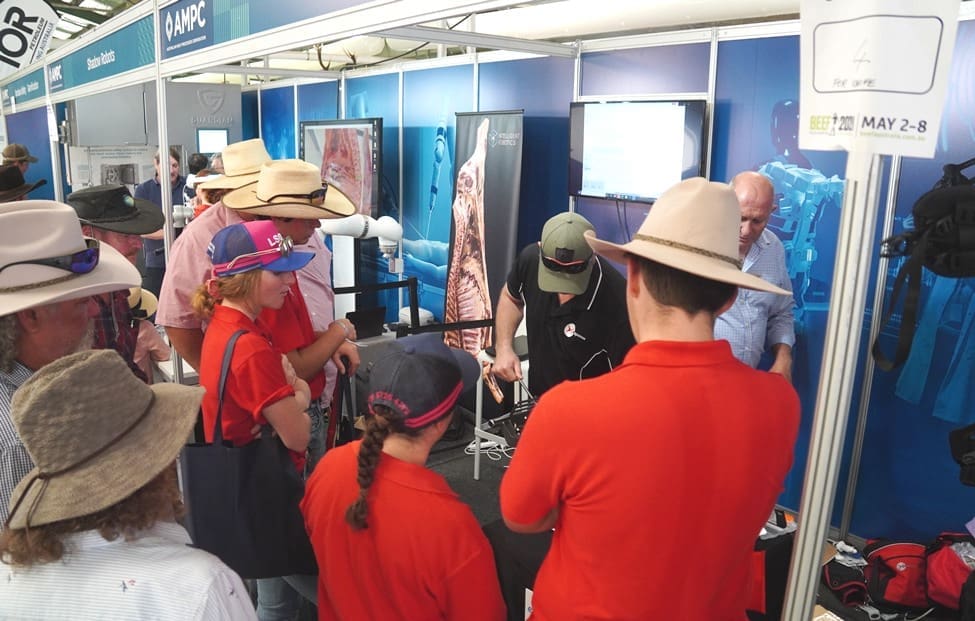 What's next for AMPC
AMPC is formulating a three-year rotating innovation awareness and extension program with both an Australian dedicated red meat processing innovation conference and one international processing conference (such as IFFA) as two main events in the three year program.
Mr Taylor said that in addition to these two large events every three years, AMPC will continue to utilise traditional means of communication, extension and adoption, including webinars, annual reports, case studies, the regular Beef Central and Sheep Central R&D column, regional networking events, and other activity.
2022 Inaugural Red Meat Processing Innovation Conference
The inaugural Red Meat Processing Innovation conference is expected early next year.
"An immersive and interactive conference will give processors, providers and industry the opportunity to stand beside solutions that they can adopt immediately, or in the near future," Mr Taylor said.
"The immersive and interactive conference format will also enable, processors, providers and AMPC to continue to follow agile innovation practices by providing real-time progress updates and feedback on innovation from multiple end-users in real-time.  As a result, we're looking to introduce this regular conference event into our innovation and awareness program."
Organisers are anticipating more than 300 people at the inaugural conference.
Planning for next year's event is well underway, and a number of break out and parallel opportunities will be created.  Although initiated by AMPC, the conference will be a tri-collaboration with the Australian Meat Industry Council and Meat & Livestock Australia, and will include other industry activities during the week from all three organisations, and others.
"We look forward to announcing the full timeline and program over the next few months. It's going to be big, bold, and different," Mr Taylor said.
Previous articles in this series: