Large export beef processors Australian Country Choice and HW Greenham will be the first commercial beef adopters of the new MEQ Probe objective carcase assessment technology.
Australian Country Choice, based in Brisbane, and Greenham's are installing the technology in their processing facilities to improve accuracy and consistency of marbling measurements in carcases.
ACC has been assessing MEQ for the past 18 months, and since July is now applying it under a 12-month commercial trial across its entire kill, from longfed Wagyu and Angus to yearling and Certified Organic cow.
Greenham has installed the technology in its Moe facility in Victoria.  
ACC and Greenham's commercial interest in adopting the technology was sparked when MEQ Probe received commercial conditional accreditation from industry language and standards regulatory body AUSMeat earlier this year for its measurement of MSA marbling. In lamb carcases, the technology is currently accredited for intra-muscular fat percent.
MEQ probe is currently the only industry-accredited measurement technology for hot carcase assessment of beef marbling in the world.
Unlike cold measurement methods, MEQ Probe's technology does not require beef carcases to be chilled in order to measure marbling. This way, processors can gain more time to determine their carcase sortation and cut design plans to optimise the value of each carcase and how it is allocated into branded ranges.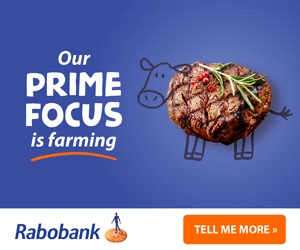 The technology creates opportunities to save chiller space and cut down on energy consumption – in an operating environment where energy prices are dramatically rising across the country.
Working with hot carcases also provides valuable yield and occupational health and safety improvements in the boning room.
The information gathered by the MEQ probe on individual carcases is fed back in real-time, allowing processors to share insights quickly through the supply chain, from distributors to retailers, consumers and cattle producers.
Australian Country Choice chief commercial officer Merrick Studders said the MEQ Probe would primarily support ACC's target of delivering a suite of hot objective carcase measurements earlier in the process.
The early availability of carcase data potentially allowed for earlier decision-making to save time and cost, he said.
"We support working with MEQ Probe and adopting accredited technology which focuses on providing objective machine measurement solutions for our industry. We look forward to continuing to partner with MEQ Probe to develop solutions that drive productivity, profitability and sustainability for the red meat sector," Mr Strudders said in a statement.
HW Greenham managing director Peter Greenham said his company was excited to adopt MEQ Probe technology to improve accuracy and consistency in beef grading.
"This will produce process efficiencies for us and better outcomes for our customers as we will be able to pre-determine available marbling grades for our branded beef programs. Our producers will also benefit as it will provide more exact feedback to them through our Greenham Connect online producer feedback platform," he said.
While ACC and Greenham are the first beef processors to install the technology in their plants, MEQ Probe said it expected several other plants to install the equipment in coming months.
MEQ Probe chief executive Remo Carbone said commercial AusMeat accreditation had gone a long way in signalling to the processing industry that hot carcase objective data was a great option for today's processing needs.
"The increased time for cut design plans, the energy and cost savings and the real-time data reporting all work within the existing infrastructure of the supply chain, but turns up the dial on optimisation – from herd management to maximising marbling, and saving more time when a carcase is set to be graded," he said.
"The operations at ACC, Greenham and beyond means that our technology is constantly learning more and more about beef marbling. The more the industry embraces the technology, the quicker Australia will have the most comprehensive database of beef marbling measurements in the world."
As outlined in this earlier article, MEQ Probe technology utilises spectral analysis to determine the intramuscular fat percentage or eating quality of meat on a carcase-by-carcase basis. The technology amalgamates physics, chemistry, and biology with Machine Learning to provide meat processors with a benchmark to improve the quality of their product.