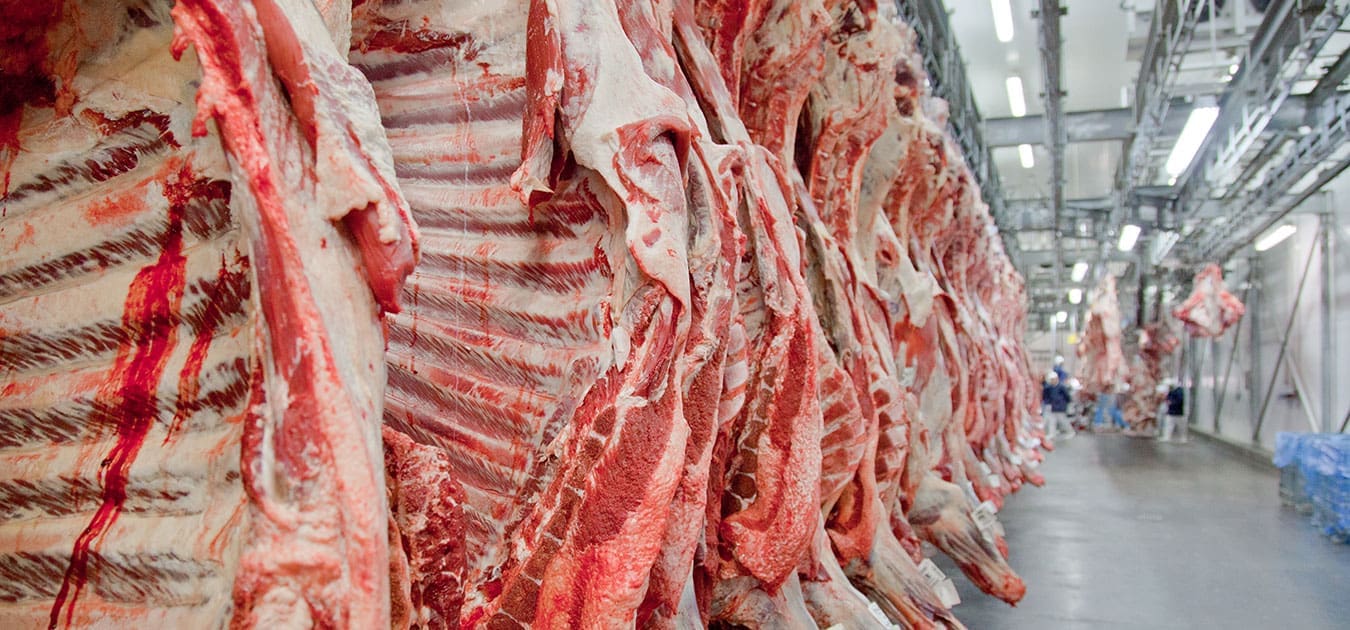 FOR beef supply chains, being able to accurately grade meat and determine a high level of marbling means a more valuable end product that is more desirable to the consumer.
Until recently, it has only been possible to determine marbling grades using chilled carcases. Soon, grading marbling in a hot beef carcase with laser probes could become a reality.
Marbling is visible as intramuscular fat deposits within the muscle, and a fine, more abundant and even spread of this unsaturated fat signifies better-eating quality. Research by Colorado State University has found that 40 percent of the tenderness of beef and 71pc of the variation in desirable flavour is due to marbling, and research by Meat Standards Australia has also related increased marbling to higher eating quality scores for many cuts.
Cold marbling measurement – the present
Up to now, marbling in beef has been determined by a cold carcase measurement where fat deposit and distribution on a cut rib surface of chilled carcases is inspected visually by graders.
When the meat is chilled, the fat deposits solidify, and marbling becomes more visible. At the animal's body temperature (38-39C), the marbling fat is less evident. Processing plant graders or grading professionals visually assess this marbling formation on the chilled carcase to determine its grading score.
There are two challenges with chilled carcase measurement. First, having to chill a carcase means waiting (typically 24-48 hours) before grading can take place. Secondly, the grading process is also subjective and vulnerable to human error.
Hot marbling measurement – the future
Thanks to recent research, grading for marbling in a hot (body temperature beef carcase straight off the kill floor) could soon become a reality. For beef producers this is a huge opportunity.
The hot marbling measurement solution involves lasers and machine learning. A laser probe will determine the marbling value via the insertion of needles directing laser beams into a hot carcase to determine the muscle, fat, and other ingredients that make up a biological substance.
The goal of the hot marbling measurement is to empower professional graders and the beef industry with an objective, science-based measurement process that minimises human error.
The value proposition of hot marbling measurement
Hot marbling measurement may prove an inflection point in Australia's beef industry. It would result in much more accurate and reliable grading scores by reducing human error and variation in marbling score grading. Other benefits include:
Optimising value lead time: Today cold measurement of marbling gives processors only 90 minutes to formulate a cut design plan for each carcase. With hot measurement, marbling is determined instantly, allowing one to three days of extra time to decide on the cut design plan. This is valuable to a processor who can use this additional time to optimise carcase cuts for global markets.
Optimal use of chillier facilities: With hot marbling measurement, carcases can rest in the chillier for a shorter duration due to the marbling value already being assigned to the carcase, and the fat does not need to be cooled-down as it is with traditional visual measurement.
Energy savings: The optimal use of chillier facilities translates into fewer chillers needed in the processing plant and less time being chilled, thus reduced energy consumption, which is material cost savings for the processor.
Increased safety: Hot marbling measurement enables enhanced safety on the boning room floor as the carcase doesn't have to be super-chilled for the visible display of fat deposits. An extremely chilled carcase is harder to cut and debone, leading to higher workplace injury rates.
Empowered, informed producers: Beef producers would also benefit from knowing how their meat has fared on the grading spectrum. This would provide valuable data to refine future cattle rearing and feeding methods to ensure optimal marbling.
With consumers becoming increasingly discerning when it comes to product quality, having an accurate, scientifically-backed measurement of meat marbling is critical.
Beef is one of the more expensive proteins and consumers are becoming more selective when it comes to meat spending. Being able to guarantee quality levels and consistency benefits both consumers and producers.
Beef processors should not miss the opportunity to be part of this breakthrough.
* Callan Daley is field & operations lead at MEQ Probe