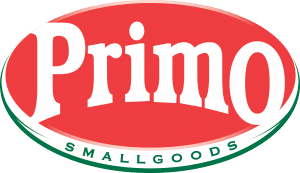 JBS has concluded its acquisition of 100 percent of the share capital of Primo Group, the largest producer of ham, bacon, pork and continental smallgoods in Australia.
The completion follows the finalisation of approvals from the Foreign Investment Review Board (March 5) and Australian Competition and Consumer Commission (February 6).
The Primo business was acquired through JBS Smallgoods Australia, a subsidiary of JBS SA.
JBS told the financial market this afternoon that it anticipates annual revenue from the Primo business of about A$1.6 billion, and annual pre-tax earnings of A$150 million as a result of the transaction.
Primo Group has a strong customer base in Australia and New Zealand, with a portfolio of well-recognised and highly-regarded retail and supermarket brands including Primo Smallgoods, Hans, Beehive, Hunter Valley Quality Meats and Primo Quality Meats.
The move to acquire Primo is part of a global extension by JBS from fresh meat into the value-added and further-processed foods segments, where chief executive Wesley Batista said the company saw opportunity to extract greater margins than in chilled/frozen meat. Click here to see Beef Central's earlier report on this topic.
The deal also includes Primo's Hunter Valley Quality Meats beef processing plant near Scone in NSW, which will now operate under JBS Australia's Southern region operations.
The remainder of the Primo group will continue to be run as a stand-alone business with 3700 employees, four manufacturing plants (Wacol, Chullora, Port Wakefield and Carterton NZ), seven distribution centres and 37 retail shops.
JBS has appointed Jim Cleary as chief operating officer of Primo Group, reporting to JBS Australia chief executive, Brent Eastwood.
Mr Cleary joins Primo from JBS's Brazilian operations, where he was president of international markets of JBS Foods (the parent company's poultry, pork and processed foods division). At JBS Foods he helped to deliver record consolidated sales of more than A$7.7 billion in 2014.
He holds a degree in finance and immigrated to Brazil from Ireland in the 1990s to run a company specialising in the production and sale of meat-based value-added products.
"Primo Group is the leading company in this segment with strong brands and represents an outstanding opportunity to expand our business in Australia," Mr Cleary said.
"I believe that the combination of our shared heritages will create a unique and exceptional company in Australia and New Zealand, well-positioned to add value for our customers and stakeholders," he said.
"I am excited by the opportunity ahead and look forward to working with all of our employees in continuing to serve our customers with high-quality value-added products and exploring growth opportunities both in Australia and internationally."
JBS global chief executive Wesley Batista said the company's acquisition of Primo was a strong statement about its commitment to Australia.
"Australia is an important part of our global operations, and a market in which we are delighted to play a positive role in the local economy. The completion of the Primo deal expands our leadership in the Food sector in Australia and marks a very significant milestone in JBS's growth strategy in the segments of value-added products and strong brands, in addition to expanding our presence into high growth Asian export markets," Mr Batista said.