Originally published 04 March, updated 9am 05 March.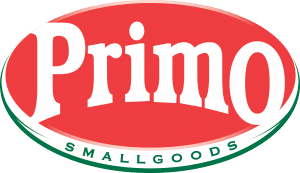 FEDERAL Treasurer Joe Hockey approved the sale of Primo to JBS USA Holdings late on Wednesday afternoon, with conditions attached.
Primo's primary asset of interest to JBS is its value adding and smallgoods business – the largest in Australia – but the deal also included Primo's export beef abattoir near Scone in NSW.
In a statement issued this afternoon, Mr Hockey said the approval was subject to a number of important conditions in relation to services currently provided by Primo at its Scone abattoir.
His statement said as part of the proposal, JBS had agreed to:
Continue to maintain the custom service killings currently provided by Primo at its processing plant near Scone. (Custom service killing refers to arrangements between the abattoir and third parties whereby the abattoir provides processing services to a third party for cattle acquired by that third party.)
Continue to maintain the custom service killings in good faith and to the best of its endeavours in both a competitive and profitable manner; and
Provide reports to the Foreign Investment Review Board (FIRB) on its compliance with the above condition every six months, until otherwise advised by FIRB.
The above conditions will be reviewed in three years, Mr Hockey's statement said.
JBS USA beef is the US-based subsidiary of the Brazilian company JBS SA, the world's largest processor of fresh beef and pork. Primo is Australia's largest producer of ham, bacon and smallgoods.
"The Government welcomes foreign investment in Australia and continues to ensure that investments are consistent with Australia's national interest," Mr Hockey said today.
Agriculture minister Barnaby Joyce, confirmed late on Wednesday afternoon that the Treasurer had approved the sale of Primo to JBS, saying if the company failed to conform with the conditions, the Treasurer had the power to order the company to divest the asset.
Interpretation over 'service kill'
Some stakeholder confusion has arisen over the Mr Joyce's choice of the phrase, 'third parties' (plural) in his summary issued yesterday suggesting that the Scone abattoir "must remain open and retain its capacity for consignment killings accessible by third parties."
In discussion on social media and via state farm organisations since yesterday's announcement, some industry stakeholders have clearly interpreted his statement to mean that JBS is now obliged to offer a service kill to others at its Scone plant, should they wish to use it.
Scone has for some time conducted a service kill for a single service-kill customer, Coles Supermarkets. It is Beef Central's understanding that the service kill reference in Mr Hockey's conditions refers specifically to maintaining that service – not to an open-ended opportunity for others to get cattle killed at Scone. We are seeking clarification on that point and will update this item when we hear back from the Treasurer's office.
UPDATE 12pm: A spokesperson for Minister for Agriculture Barnaby Joyce's office told Beef Central as our daily news email was being sent out at lunch time today that whatever custom kill arrangements Primo had in place at Scone prior to the plant's acquisition by JBS would stand.
"If Primo only had one contract with Coles and no one else and they didn't as a policy take any other contracts, then that would have to be continued. We can't force them to do more," the spokesperson said.
"But if under Primo the abattoir did contract killing for all and sundry, then the new company would be expected to also allow other third parties."
In his earlier statement issued last night, Mr Joyce said the conditions applied by the Treasurer met the demands of a number of producers, farming organisations and other concerned stakeholders he had met or who had contacted his office regarding the issue.
"I acknowledge that there were calls for more than this, but given the outcome of the Australian Competition and Consumer Commission (ACCC) decision, there was every chance that we may have gotten less," he said.
"With these stringent conditions in place I believe the Treasurer has found an appropriate balance for all parties using his powers under the Foreign Investment Review Board (FIRB) framework."
JBS response
JBS Australia chief executive officer Brent Eastwood said, "This really is an excellent deal for both JBS and Primo."
"We look forward to continuing to serve and develop opportunities for our strong domestic customer base," he said.
"JBS has a strong track record of investing in its facilities in Australia and our plans for Primo are no different," Mr Eastwood said.
"We have a proud record of providing employment, access to an extensive range of market opportunities for our producers and supporting the local communities in which we are located, and look forward to extending this same level of support to Primo and the communities in which it operates."