LAST Thursday's announcement that JBS will invest $1.45 billion in Primo Foods is squarely driven by the global food giant's recent focus on building its value-added business, Beef Central was told this afternoon.
In his first media interview since the company announced its intended purchase of Primo last week (subject to regulatory approval) JBS Australia chief executive Brent Eastwood filled in a lot of the 'unknowns' surrounding the deal.
The Primo acquisition amounts to one of the biggest meat protein business plays in Australia in recent times – significantly larger, even, than the $880 million paid for the Inghams chicken empire last year.
"The Primo purchase fits with the global strategy of JBS to move closer to the end-consumer, by taking a larger position in the value-added foods segment. That covers a variety of segments including consumer-ready meals for home consumption," Mr Eastwood said.
"There's no secret that it has been an important focus in what we've been doing in the US and South America. The other large part of the JBS global business is Australia, which up until recently had only a very limited presence in the value-added field," he said.
Beef Central wrote this earlier article discussing Brazilian parent company, JBS SA's strategic move into more value-adding work. Chief executive Wesley Batista said the company saw opportunity to extract greater margins in further-processed products over chilled/frozen fresh meat.
JBS globally has established a distinctly separate value-added business division, called JBS Foods, to manage its operations in this space in North and South America, across beef, chicken and pork.
Last week's Primo deal is the second large investment this year by JBS in value-added segment businesses. In July it took a majority stake in Andrews Meats, a specialised portion-cutter and value-adding company based in Sydney. No price was disclosed.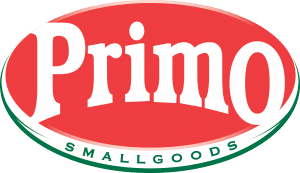 Suddenly, with Primo (assuming regulatory approvals for the sale are granted) and Andrews Meat, JBS Australia has now established a much more significant presence in the value-added field in this country.
But are there more acquisitions to come in this area Australasia?
"Right now, our focus is squarely on Primo, but there's always a prospect for further investment, if the right business came along," Mr Eastwood said.
"We've made no secret of the fact that it's a global strategy, so anywhere in the world that we produce protein, where a value adding opportunity comes along that fits in with our strategy, we could take it," he said.
He said while Primo was presently heavily oriented to smallgoods and value-adding based on pork, that in no way would exclude the business from venturing more heavily into beef, or even lamb value-added lines.
"We're acquiring a business that is a very strong household brand right across Australia, as the number-one smallgoods brand in the country. It has developed and grown on its ham and bacon business, but it also does a significant amount of other products as well."
"But if we can add other beef and lamb value lines through both factories, and in New Zealand as well, we will do so," Mr Eastwood said. "Our intention is certainly to grow the business."
"Primo has built two magnificent further-processing facilities in Australia, and another in NZ, and they will be wonderful foundations to invest in further to grow volume, and build exports from."
The Primo and Andrews businesses would sit well together in the value-adding field, with next to zero overlap between the operations of the two businesses, he said.
Export main growth focus
Given some of the Free Trade Agreement developments in Asia over the past 12 months, where tariffs on value-added goods in some cases will start to decline, Mr Eastwood said export would be a big focus for the Primo business.
"Certainly export growth is one of the big opportunities we see in the Primo group, whether it be in smallgoods, pork or beef value-added lines. We see opportunities to grow the business into Asia."
He said Australia was not a cheap country in which to produce goods, but one of the reasons it could remain competitive was its strong reputation as a clean & green, safe and trustworthy supplier of quality products.
"As incomes in Asian emerging economies grow, they are moving more into meat protein, and that clean & green principal applies equally to value-added and smallgoods products as it does to fresh meats."
"Australia is very well placed as a fresh meat protein supplier into Asia, and we believe the value-added/smallgoods segment will follow the same path."
Beef Central asked Mr Eastwood about the significance of JBS moving into another species in its Australian operations, mirroring the multi-species strategy well established in north and south American operations.
"It was a significant consideration in the decision to make an offer for Primo, just as the value-adding aspect was," he said. "The smallgoods side is the largest part of the business, and perhaps the over-riding factor in our decision-making, but certainly to move into the fresh pork segment in Australia is something we've been looking at for a while. In fact we'd like to grow that business," he said.
"Having said that, we recognise that it's the domestic market on which Primo's reputation was built, and we will continue to work hard to supply the retail and food service segments as a very important part of the business."
Because pork imported to Australia can only be used in processed ham and bacon production, the domestic retail and food service fresh segments and any bone-in product could be supplied by domestic pork only.
"For that reason we'd like to expand on the Primo operations in domestic pork production. Growth in fresh pork is certainly in play for us," Mr Eastwood said.
Given that JBS Australia operations now cover beef, lamb, goatmeat and soon, pork, the obvious next question is whether a play for a chicken business might be on the horizon.
"We are currently focussed entirely on the Primo acquisition. It's a big enough one for us to get our arms around now, without thinking about other species – it's all about what Primo can deliver to the JBS organisation," he said.
He denied there had been any interest shown by JBS in the Ingham's chicken business, sold last year for $880 million.
Strong future for Scone beef plant
While the inclusion of Primo's Scone (NSW) beef abattoir in the deal has attracted some scrutiny since the news broke last week, due primarily to JBS's already-large footprint in the eastern Australian beef processing industry, that part of the acquisition was 'not a significant consideration' in the decision to make an offer for the broader Primo business, Mr Eastwood said.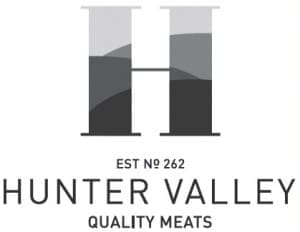 However he dismissed any suggestion that Scone would not be part of its future plans, subject to broader approval ACCC approval of the Primo deal.
"In fact we see a strong future for Scone, even though it was not the primary reason for buying Primo," he said.
"JBS has already made a significant commitment to its Farm-Assured, third-party audited, natural, grassfed branded beef programs in Tasmania and Victoria, and there is no reason why that cannot extend north to processing at the Scone plant.
"The JBS Farm-Assured programs are delivering far-better farmgate returns to producers to participate, and the Hunter Valley region is obviously a producer of great cattle that would be an excellent fit for the program," he said.
Mr Eastwood said JBS currently bought cattle right across the East coast of Australia, and that competition would continue unchanged under JBS ownership of Scone.
"It would be our intention to grow the Scone business, so the demand for increased kill at that plant is in fact going to create more competition for livestock," he said. "It produces a quality grassfed animal that fits our programs extremely well. We see zero negative impact on livestock price pressure, as a result of the Scone purchase."
Mr Eastwood said JBS had proven over the past eight years in Australia that it was not afraid to spend money when it acquired assets, to improve their productivity, performance and scale.
"Our investment in jobs and export growth in regional areas is going to be continued in this acquisition," he said.
Assuming the Primo deal goes through with regulators, JBS will employ close on 13,000 people across Australia – the great majority in regional and rural areas.