THE takeover battle emerging in the US for food processing giant, Hillshire Brands, is symptomatic of broader moves by global meat processors to invest in the value-adding end of the meat business.
Brazil-based JBS threw out a surprise A$5.9 billion (plus debt) bid for US processed food and ready-meals giant last week, only to be trumped two days later by an A$6.5 billion bid by fellow US meat processing rival, Tyson Foods.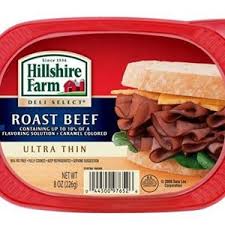 If successful, either bid for Hillshire (previously part of Sara Lee) would create the global meat industry's biggest merger, analyst Dealogic said.
While the JBS bid is being mounted through the company's Pilgrim's Pride Corp US chicken division, the move also has strong implications for beef and pork.
Better profit margins for further-processed foods over straight fresh or frozen beef, have consistently been put forward by both bidders as reasons for their interest in Hillshire.
The takeover battle follows a spate of recent merger and acquisition deals across the processed food industry, in North and South America.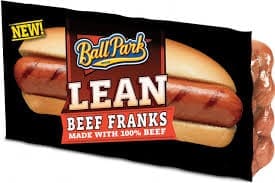 JBS on Friday obtained approval from Brazil's anti-trust agency for its proposed takeover of Brazilian manufactured food producer, Massa Leve, in a deal worth 260 million Brazilian reais. Massa Leve is Brazil's leading fresh pasta producer and the third largest producer of heat-and-serve ready-meals and sandwich meats. It represents a 'relevant opportunity' to capture synergies when operated by JBS Foods, the company said.
Last year JBS acquired Brazil's Seara Foods for $2.6 billion. Beef Central reported last month that JBS had pared-off it's processed foods operations, which now operate independently of JBS Foods division, after earlier functioning as part of the company's fresh meat processing businesses in North and South America. The move will not affect JBS Australia's FoodPartners division, which will continue to operate under the umbrella of JBA Australia processing.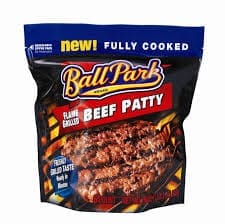 Hillshire Brands is a leading company in the US market for prepared meat-based products, with annual revenue exceeding $4.3 billion.
Some analysts have suggested that Tyson would appear to be a better match with Hillshire, as it already operates in the packaged meat segment in US, with 26 prepared food plants already in operation.
Prepared or packaged food produced a 2.4pc operating profit margin in Tyson's second quarter for 2014, compared to only 0.9pc for fresh beef processing.
"The US's two processing giants will now slug it out, as JBS's Pilgrim's Pride will almost certainly raise its offer to fend off Tyson," Beef Central columnist Steve Kay wrote on his US Cattle Buyers Weekly report on Friday.
"One feeling is that Tyson made its offer to force PPC to pay even more for Hillshire. Tyson though insists it has long considered acquiring Hillshire as it would considerably strengthen Tyson's retail prepared foods business," Mr Kay wrote.
Analysts now expect PPC to now make a counter-offer and might go as high as $59 per share. That would value Hillshire at A$8 billion, but would still be accretive to earnings, analysts told Steve Kay.
Hillshire had become increasingly attractive to other companies after it was spun-off by former owner, Sara Lee Corp. It includes a large number of US market-leading frozen and chilled prepared food brands in its stable.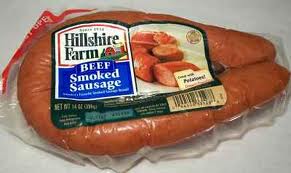 "PPC's and Tyson's bids for Hillshire reflect both companies' need to expand their value-added businesses," Mr Kay quoted analysts as saying.
Tyson a year ago laid out its long-term strategy to grow its prepared foods, international and value-added businesses. Tyson president and CEO Donnie Smith said his executives began mulling over such an acquisition about a year ago. Hillshire blipped on their collective radars, he told analysts last Thursday.
"Tyson appears as enamoured with Hillshire Brands as PPC is, and sees the same kind of synergies as PPC and parent company JBS SA do. So the battle for Hillshire will rest on which suitor is prepared to 'bet the farm' to get a valuable packaged foods business," analysts told CBW.
There also remains a possibility that other suitors might appear. Rival meat processor Cargill has been mentioned as another candidate.
Tyson's Donnie Smith also discussed the benefit of synergies between the two companies and their combined sales and marketing teams and distribution network. Within Tyson's pork segment, for example, the company had a lot of the raw materials that it adds value to in this prepared foods category.
The proposed acquisition would allow Tyson to optimise that end-to-end supply chain between the raw materials all the way to the consumer, Mr Smith told CBW. Tyson earlier said its combination with Hillshire would reposition Tyson as a clear leader in the retail sale of prepared foods, with a complementary portfolio of well-recognised brands and private label products.
"Brazil's JBS startled the US meat industry when it acquired Swift & Company in 2007 for $1.5 billion," Steve Kay said. "But its A$5.9 billion (plus debt) bid for Hillshire through PPC was an even bigger surprise," he said.
JBS's proposal to acquire Hillshire is aligned with the company's global strategy, JBS said in a statement. That is, to expand its presence in the value-added product segment with leading brands in the markets in which it operates that offer convenience and practicality to consumers.
The proposed acquisition would increase JBS's presence into an expanded margin category, thus bringing value to its shareholders, it said.
JBS executives used the words 'synergy' and 'synergies' 13 times in a conference call with analysts on Friday to discuss its potential acquisition of Hillshire.
Delivering his company's 2013 full year financial performance in late March, global chief executive Wesley Batista said the word 'convenience' was becoming more and more present in the JBS business.
"A tendency observed in many countries is that people are looking for more convenience and practicality in food. Translated for our business, this means offering to our customers more customised products, easier to prepare and more value-added," he said.
This trend had led to the formation of the JBS Foods division last financial year.