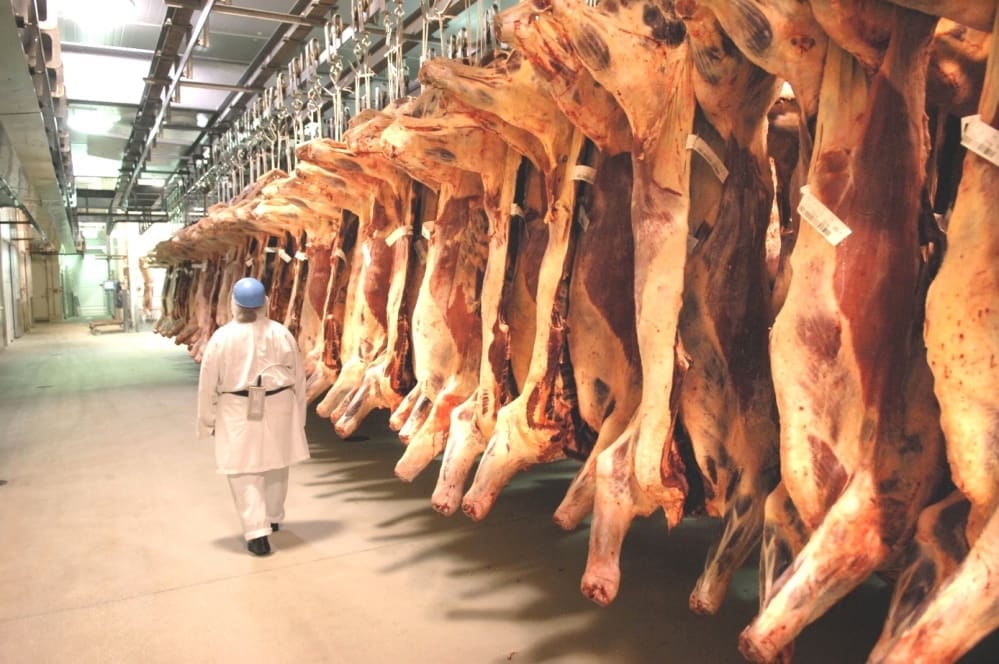 SWEEPING changes are happening in the supermarket beef service kill landscape in Queensland, with both Coles and Woolworths reaching agreement with new or additional beef processors over contract kills for their northern supply chain requirements.
In what looks to some observers like a game of musical chairs, the two key developments are that:
Cannon Hill (Brisbane) processor Australian Country Choice, which has acted as Coles' exclusive northern beef processor for the past 20-odd years, will commence daily kills for Coles' major retail rival Woolworths in coming months.
Coles continues to broaden its contract kill arrangements in Queensland, last week launching a trial kill at Teys Australia's Beenleigh plant, on top of a similar move last year to slaughter cattle at NH Foods Oakey plant. Teys has confirmed that it has started a 12-week trial for a Coles last week at Beenleigh, processing 400 head per week. Currently NH Foods Oakey processes about 600/week for Coles. These changes mean the majority of Coles' Queensland kill is at this point still processed at ACC, but the number is in decline.
Backgrounding these moves are two significant developments that took place earlier.
After the sudden and unexpected closure of the Churchill Abattoir in late 2017, Woolworths was left on short-notice without processing arrangements in Queensland, where it requires 1600-1800 cattle each week.
Woolworths then entered into an agreement to shift its kill to Teys Beenleigh, but the move was always described as interim, until longer-term arrangements could be made. Woolworths said at the time that an expression of interest would take place and that processing at Beenleigh might be an interim solution in Southeast Queensland.
The second major development was a settlement which followed a court action last year over a dispute between Coles and ACC over rights to export beef. Under the terms of the settlement, the exclusivity arrangement between Coles and ACC for northern processing was dissolved, allowing both parties to trade with whoever they wished.
Contracts remain in place between Coles and ACC until mid-2021, but the size of the wind-down of the Coles kill at Cannon Hill is understood to be in ACC's control, with due notification. It appears, at this stage, that some processing for Coles will continue at least until the end of that contract period, but following Coles' engagement with both Teys and NH Foods Oakey, the question is, how much.
Until recent times, ACC processed about 6000 head per week exclusively for Coles – roughly two thirds of the company's eastern states requirements.
Following the recent changes to Coles' kills, ACC in turn responded to Woolworths expressions of interest invitation to supply the northern kill for Woolworths, currently account for 1600-1800 head per week (Woolworths kills much larger numbers through its NSW processing channels, like Tamworth, which processes around 4000/week.)
ACC was successful in its bid, and will start processing Woolworths cattle in July, the company confirmed. Woolworths departure from Teys Beenleigh has been amicable, with Woolworths saying in a response to questions from Beef Central, "We enjoyed a strong working relationship with the Teys group, and we thank them for their on-going support."
A strong part of Woolworths' motivation to retain a significant slaughter channel in southeast Queensland is undoubtedly the development of the company's new $115 million Heathwood portioning/packaging/value-adding facility, nearing completion south of Brisbane (see earlier story).
ACC's Cannon Hill site was ideally set-up to supply product directly into the new case-ready processing plant when it comes online, the company told Beef Central.
Another of the advantages the ACC processing site offered was supplying product direct to a case ready meat processing plant, compared to a traditional box meat model boning room.
The decision by Woolworths to shift its Queensland kill to ACC creates the unusual scenario where the nation's two largest supermarket retailers, locked in mortal combat for the consumer dollar, will be generating beef out of the same facility.
While that has not happened previously in the eastern states, where both companies have kept their distance so far as processing is concerned, it has been happening for a long time in Western Australia, via a joint kill at the V&V Walsh plant at Davenport. Harvey Beef also does a joint ALDI/Coles retail-ready program out of a single facility.
In general terms in processing, multiple service-kill customer facilities are not unusual (think Northern Cooperative Meat Co at Casino, and John Dee at Warwick), but it is much less common with two such direct market competitors involved.
Appetite for toll processing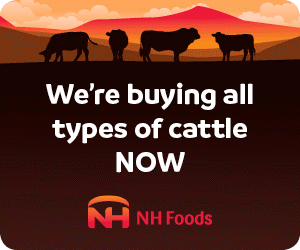 The changes outlined above come at a time when all Australian processors know they are facing a monumental cattle supply challenge over the next couple of years. As a result, many would welcome the opportunity to service-kill for others, in order to keep their plants operating closer to capacity and at greater efficiency.
More than anything else, it appears that Coles is seeking to move away from its traditional 'single processor' northern model, instead hedging its bets with a small group of processor collaborators within the region. That may bring its own challenges, however, in terms of different establishment numbers, quality control and matching up odd runs to surplus product.
And simply shifting from export weight carcases to domestic weights can bring its own challenges, processors say.
It may also be that large processors are more inclined to dedicate a small portion of their weekly capacity to such arrangements with supermarket groups, to enhance throughput, but may be much less likely to offer their entire plant to toll processing, when in the good times they can make more money owning and selling the kill themselves rather than slaughtering cattle for others.
Neither the changes for Woolworths or Coles kills will have any direct or significant impact on contracted cattle suppliers, Beef Central has been told. The only change in most cases would be consignment destination when the cattle leave the feedlot.
"There will be no change to our livestock supply arrangements with northern cattle producers," Woolworths told Beef Central.