A CONTRACTUAL dispute between national supermarket group Coles and its Queensland beef processing partner Australian Country Choice has been settled out of court.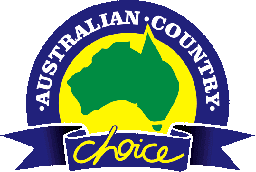 In a joint statement issued to Beef Central just minutes ago, the companies said in recognising the mutual significance and benefit of the more than forty-year relationship between them, they had reached agreement to settle and withdraw litigation in the Supreme Court of Queensland in relation to an external sales and export services contract.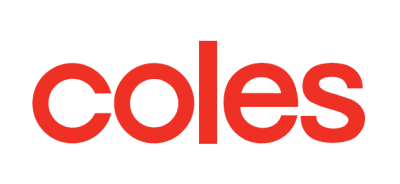 The agreement in effect releases both parties from 'exclusivity' arrangements that have applied to this point.
Beef Central reported on the nature of the dispute in this article published last October, when ACC filed its action against Coles over entitlement to export beef and offals from the Cannon Hill business.
In its statement of claim over breach of commercial contract, ACC at the time alleged that Coles had sold and continued to sell beef into international markets, in breach ACC's own external sales contract, which git said gave ACC the exclusive right to sell beef and offal from the facility into export destinations.
Coles defended its position in this second article, published in November.  
At the core of the dispute between the companies was interpretation of the word, 'exclusive'. Contracts between the two referenced ACC's 'exclusive right' to sell off-take (meat, offal and hides) from the production of beef for Coles' domestic supermarkets requirements, into export markets. Coles apparently interpreted the reference to 'exclusivity' to mean 'all others, but not Coles itself'. In essence, Coles was maintaining that the 'exclusivity' reference was never intended to include Coles, but only other commercial parties.
Australian Country Choice, one of Australia's largest cattle and beef producers, employs more than 1200 staff and has been providing cattle and/or beef services to Coles since 1972. Since 2001, that has been a 'dedicated' service, and since 2015, an 'exclusive' service, processing cattle solely for Coles use in the domestic market. ACC is understood to currently process well over half of Coles national beef requirements, amounting to about 5000 domestic grain-finished cattle each week.
"The relationship with Coles has provided a unique and significant platform of growth to the ACC business"
"The relationship with Coles has provided a unique and significant platform of growth to the ACC business," today's joint statement said.
"ACC is the largest supplier of Coles' eastern seaboard cattle and feedlots and processes the majority of Coles' eastern seaboard livestock. Additionally, ACC's Cannon Hill facility is a significant processor of fresh and value added beef, and provides substantial export sales and services for the Coles network," it said.
"Working together, ACC's northern beef supply chain was a key component underpinning Coles' ability to successfully launch significant national and market share leading beef programs such as the No Added Hormones campaign," the statement said.
Transition plan abandons 'exclusivity'
A transition plan has been agreed to by ACC and Coles that will immediately release the parties from the current exclusivity arrangements that are in place for livestock supply, beef slaughter and boning, meat value-adding, retail-ready cut and pack and export sales contracts.
The plan will allow either party to develop new opportunities to diversify their customer base and supply chains, with a view to providing increased business certainty and supply security past the term of the existing contacts that remain in place until June 2021.
Coles managing director Steven Cain, and ACC chairman and principal Trevor Lee, said the settlement agreement reflected the importance and respect that each company had for such a long-standing and successful relationship, and importantly to provide improved supply security and business certainty for staff, suppliers and customers.
Avoiding such heavy reliance on a single processing site is at least part of the reason why Coles is seeking to diversify its northern beef supply chain arrangements. The catastrophic fire which destroyed Thomas Foods International's Murray Bridge plant in South Australia may have been a stimulus for that decision, some domestic market observers have suggested.
Earlier this year, Coles reached agreement with another large Queensland beef processor, NH Foods' Oakey Beef Exports on the Darling Downs, to provide a second, smaller service kill under an extended 'trial process,' to service beef requirements for the national supermarket chain.
Currently that agreement accounts for about 400 head per week.