National supermarket retailer Coles has defended its actions, following the filing of an injunction by the company's northern beef supply chain partner Australian Country Choice over breach of contractual obligations in beef/offal export.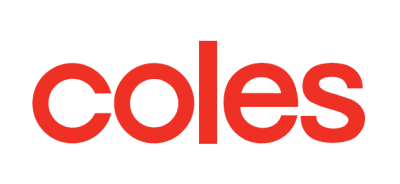 As reported yesterday on Beef Central, Coles yesterday gave an undertaking at a Supreme Court of Queensland injunction hearing to not sell products from the ACC plant to ACC's overseas customers, until a court hearing is heard next May.
ACC filed legal proceedings last month alleging Coles had repeatedly breached its contractual obligations in the export space.
Coles' undertaking will be in effect until the legal proceedings are heard next May.
"ACC has made a number of misleading statements regarding Coles' meat export business, including the suggestion that Coles entered this market only recently," Coles said in a statement issued to Beef Central this morning.
"Coles is disappointed that ACC has issued this court action, which was filed without prior notice to Coles despite more than 12 months of negotiations that appeared to be close to resolution," it said.
Coles stressed that the undertaking given by the company to the Court yesterday was voluntary and would not impact its ongoing meat export business.
"In July this year, ACC's China export licence was suspended by Chinese authorities after a number of beef products were wrongly labelled. The licence remained suspended for three months. This required Coles to shift production to other processors in our supply chain to fulfil and support our established export program," Coles said.
"Reliability and integrity are fundamental to an enduring partnership with these overseas customers and Coles is committed to protecting the reputation of Australia's beef exports in the region."
Coles said it was confident that it had complied with its contractual obligations regarding ACC, and would strongly defend the claim.
"Coles has been supplying quality Australian meat into Asia for almost 20 years.  We work closely with a small number of Australian processors to service what is an important market for both these Australian businesses and for Coles. ACC has been just one among several processors used by Coles to process meat.  Those products are wholly owned by Coles," the company said.
ACC managing director David Foote yesterday submitted that ACC would suffer significant reputational and relationship damage if Coles was allowed to keep building an overseas sales business using ACC products.
"ACC has spent many years carefully building its brand and reputation for high quality meat, offal and other products, investing in and developing specialist export teams and cultivating a network of overseas customers," Mr Foote said.
"ACC values its long-term partnership with Coles and we have always honoured the contracts agreed with them but, in recent years, this hasn't been reciprocated by the Coles management team," he said.