How do farms become carbon neutral if they continue to rely on diesel?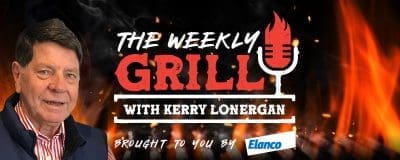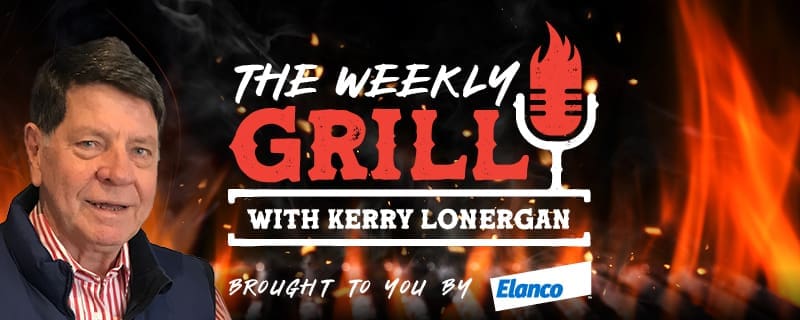 In the wake of the Federal Government's recent commitment to achieve net zero emissions by 2050, Federal Agricultural Minister David Littleproud was quizzed on the implications of the target for diesel use in an interview with Kerry Lonergan on The Weekly Grill.
"Just let's pretend I'm a farmer. I could be anywhere in any State. I work about 2000 hectares. I grow wheat, chickpeas, maybe some sorghum. I farm up to the fence line about 95 percent of my acreage has worked. I have a big tractor, a header, a smaller tractor, couple of quad bikes, a ute, a semi-trailer of sorts, the Land Cruiser to go to town, a diesel generator. Most of these cars or vehicles or Machinery run on diesel. How does my farm become carbon neutral?," the Minister was asked.
"Well, it probably won't, unless we can do something around soil carbon and don't underestimate that," the Minister responded.
Mr Littleproud said the Government was working with industry to develop soil carbon mechanisms for both broadacre cropping and grazing operations which did not involve locking up land and focused on giving producers options to earn stewardship payments.
While technology may provide a solution in time, farmers would not lose access to key tools of trade.
"We can't take away the tools of trade, you're going to need to continue to have them," he said.
"Now technology may move in terms of having full on diesel, even Toyota's moving away from the 200 series V8 into a hybrid model now.
"So technology is itself moving towards that, but that's something that should be a part of business as usual."
It was important soil carbon schemes remain voluntary and not be imposed on farmers, he said.
Without a mandatory target Australia was already on track to reduce emissions by up to 35 percent by 2030, well above its Paris Accord target of 26 to 28 percent.
That was becayse people had voluntarily adopted the technology that's been provided to them, he said.
"And the world will always find a technological solution. If it is a global problem, you only have to look at a pandemic. We found a vaccine within about 12 months or less than.
"I think this is where we differ from the other mob, we're simply saying technology will solve this. We won't mandate it, people will adopt it, but farmers in particular should have an opportunity to participate."
With no known alternative yet available to provide the grunt necessary to power a large tractor, will diesel reliant farmers have to buy carbon credits to make their farms carbon neutral, Mr Lonergan asked?
"No, not in Australia you won't," Minister Littleproud replied.
"And that's why we're saying, even if you're coal miner you will still have a job well beyond 2030, and well beyond 2040, probably well beyond 2050 we'll still need coal, we'll still need gas, we'll still need diesel and that's the that's the stark reality of it."
Earlier today on Sky News Mr Littleproud was asked for his response to calls by Andrew "Twiggy" Forrest for the Federal Government to phase out "multibillion-dollar diesel fuel subsidies" and use the money to support the development of green energy instead, which the mining and cattle magnate also has financial interests in.
Mr Littleproud rejected Mr Forrest's proposition, stating the Government has no intention to consider removing the fuel excise rebate which was important to maintain the global competitiveness of Australia's mining and agricultural sectors.
He also clarified that the scheme in question was not a subsidy, but a rebate.
"It's a rebate to those users that don't use public roads, and the machinery they use, whether that be mining or agriculture.
"We're saying that if you don't use those roads and you're fuelling up your machinery with diesel, then the excise that would go to building those roads, we are giving you a rebate because you're not using them.
"That just makes sense, and it's about making sure that our mining industry, our agricultural industry is competitive.
"And while Twiggy Forrest is giving plenty of gratuitous advice from the sidelines and he's been running around the world cashing a lot of Fortescue checks on hydrogen, I think what he's trying to do is just signal some messages to his institutional investors that it's going to be all okay. I think it's more a power play for his institutional investors more than anything else."
In the Weekly Grill interview broadcast last Friday, Mr Littleproud also discusses why he believes it was vital for Australia to sign up for the net zero 2050 commitment; whether foreign buyers should be able to transfer Australian carbon offsets out of the country; the progress of pilot programs designed to pay farmers for environmental stewardship payments; when the first intake of the new ag  visa workforce is expected to arrive, and his take on the issue of plant-based proteins trading off the IP and branding of existing meat products.
To listen to the full interview with David Littleproud on the Weekly Grill click here