Anyone who has been following the cattle emissions debate in recent years will be familiar with the term "GWP star".
It is a metric that scientists such as Frank Mitloehner from the University of California Davis and Miles Allen from Oxford University say provides a more accurate measure of the behaviour of methane in the atmosphere than the earlier adopted and widely used GWP 100 metric.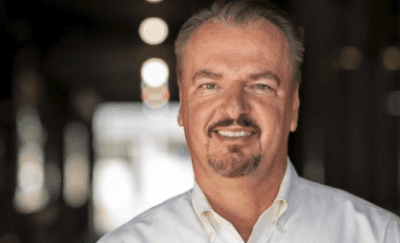 Some scientists and journalists have been accusing the livestock industry of trying to use "fuzzy math" and creative accounting in order to earn a "free pass" on livestock emissions.
Questioned about such claims on his recent tour of Australia, Dr Mitloehner (right) told Beef Central the accusations "couldn't be further from the truth".
The GWP star metric is based on the GWP 100 metric, he said.
GWP star uses GWP 100 intervals in 20 year increments to explain how methane from various sources changes over time – such as whether it is increasing over time, decreasing or holding constant.
"And it accounts for the fact that this gas is not just produced but also destroyed and it predicts the actual warming impact of methane," Dr Mitloehner said.
"GWP 100 does not predict warming, GWP 100 simply gives you carbon emission equivalent numbers, but not warming.
"But why do we care about greenhouse gases? We only care about greenhouse gases for one reason – they cause warming, and GWP star describes warming."
Dr Mitloehner wrote more about this in a blog on his website in 2020 – "GWP100 became a well-known and easily digestible convention that's even used to drive global warming policy and regulations.
"But the system simply measures methane's carbon dioxide equivalence and overlooks how methane behaves in – and warms – the atmosphere."
In an interview with Beef Central he firmly rejected the claim others have levelled that GWP star is a "get out of jail free card" for farming.
"The answer is a resounding no," he said.
"If you increase methane over time, then GWP star makes you look worse than GWP 100. four to five times worse to be precise.
"If you are a constant emitter of methane because you have constant herd size, you are not increasing or decreasing over time your methane.
"Then GWP star will show that you are not adding additional warming to the planet.
"But if you decrease methane, and our goal should be to decrease methane over time, it will show that you generate what is called negative warming,
"And that means you're now reducing warming, and that GWP star shows it.
"It shows to what extent this is happening, and isn't that actually what we are all after, that we are reducing our impact on climate, and that we in agriculture play our role and play our part?
"So now, why would anybody have a beef with that? I wonder. No pun intended."
(Dr Mitloehner also responded directly to a Bloomberg Green article which described GWP Star as fuzzy math in a blog post on the CLEAR Centre website which can be read here.)
Is it fair to label livestock emissions 'man-made'?
Beef Central also put another question to Dr Mitloehner that has been generating attention recently.
More research is indicating that historical populations of herbivores were on a par with herbivore densities today,  producing a natural baseline level of emissions before humans began domesticating livestock.
If livestock are filling a niche today that was previously filled by wild herbivores and ruminants, is it then fair to categorise all livestock emissions today as "man made"?
Dr Mitloehner said that while a real life or common sense perspective might suggest that should be the case, from an 'official Governmental accounting perspective', this is not seen as the case, because livestock are associated with human food production, while wildlife are not.
Providing figures from North America, Dr Mitloehner said that before Europeans settled the continent about 250 years ago,  it was known that the US landmass was roamed by a total of about 100 million large ruminants (about 60 million bison and 40 million large antelopes).
Today the vast majority of those original animals have been replaced with 90 million beef cattle and 9 million dairy cows.
"So today we have about 100 million large ruminants again, similar in numbers, and, by the way, also similar in methane output, as those wild ruminants that we had 250 years ago.
"What is added when you compare today's wildlife to 250 years ago is that for example that if you grow feed, let's say you grow corn, then you use some chemical fertilisers and these additional inputs, carbon intensive inputs that you would have to add on to the emissions of today's herd versus that of 250 years ago.
"But all of that being said, from an accounting perspective, none of this matters.
"From the real life perspective and common sense it does matter, but from an official Governmental accounting perspective it does not matter, because wildlife and volcanoes and oceans and swamps are considered natural emissions that are really not within our reach to manipulate in any major way.
"But those emissions that are in association with human activity, they are being considered and so livestock is considered an anthropogenic emissions source, because it is in association with human food production  and wildlife is not."