Marie Nolan, the matriarch of the Nolan meat processing family based near Gympie in southern Queensland,  passed away on Sunday, aged 92.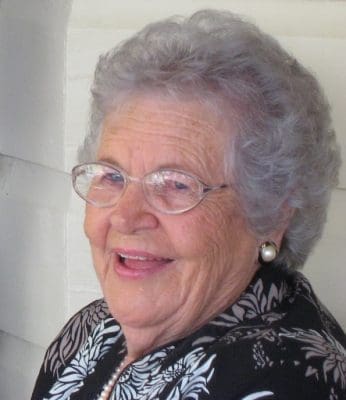 Mrs Nolan and her loving husband Pat co-founded Nolan Meats Pty Ltd in 1958.
Together with their sons, company directors Michael, Tony and Terry and their families, the Nolan clan celebrated 60 years in the meat processing business in February this year.
The Nolan Meats business has been a proud industry participant at many levels. Terry Nolan has sat on the board of the Australian Meat Industry Council since its formation and acted as chairman from 2005 to 2011. He is also a former chairman of the Australian Meat Industry Council.
The Nolan family has earned a reputation for their innovative approach to the beef industry and their Gympie export and domestic processing business has been at the forefront of many meat and livestock industry initiatives, ranging from the first importation of Charolais cattle to Australia, adoption of Meat Standards Australia grading systems, trialling electronic identification devices in livestock, and the adoption of AEMIS, the Australian Export Meat Inspection System.
Mrs Nolan's efforts in building the enduring Australian family business cannot be understated.
A requiem mass to celebrate Marie Nolan's life will be held this Thursday 20 September at 11am at St Patrick's Catholic Church, Church Street, Gympie and afterward to the Gympie Cemetery.