THE United Kingdom has this week confirmed a positive case of BSE in its cattle herd, joining Brazil which confirmed two cases earlier this month after laboratory testing.
The UK detection was the classical form of BSE, detected in a six year old dairy cow from the county of Somerset. The cow was in-calf and close to calving, and the farmer had noticed abnormal behaviour including abnormal head carriage, knuckling of fetlocks and aggression.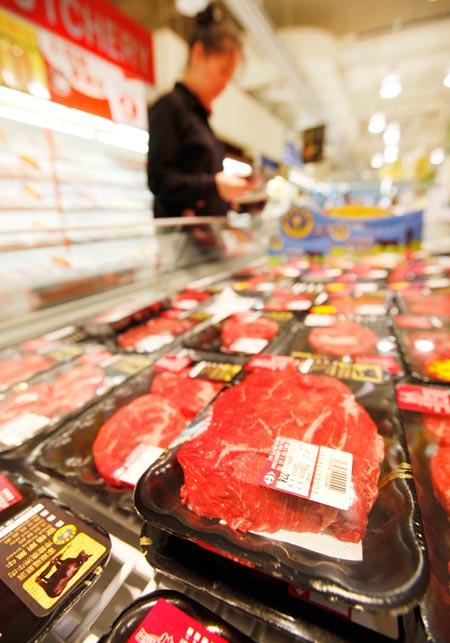 The animal was humanely destroyed, and the case was disclosed during routine national BSE statutory surveillance and testing of all fallen stock aged over 48 months of age.
UK authorities said the animal was not presented for slaughter and did not enter the food chain, presenting no threat to food safety or human health.
All of the affected animal's 300 cohorts and offspring on the farm were identified and placed under movement restrictions. All will be culled and screened for BSE.
A UK Food Standards Agency spokesperson said strict controls were in place to protect consumers from the risk of BSE, including controls on animal feed, and removal of the parts of cattle most likely to carry BSE infectivity.
"Consumers can be reassured that these important protection measures remain in place and that Food Standards Agency Official Veterinarians and Meat Hygiene Inspectors working in all abattoirs in England will continue to ensure that the safety of consumers remains the top priority," the agency said.
There have been five cases of confirmed BSE in the UK since 2014, with the last reported a case in 2015.
Brazil faces suspensions
In Brazil's case earlier this month, the detection of two atypical cases of BSE announced on September 4 led to a voluntary suspension of trade to China.
Brazil took similar action in its previous BSE case in June 2019, but re-opened trade a fortnight later. If that pattern was to follow in the latest event, its suggests Brazil was due to re-open trade to China on September 19, but there has been no indication yet by the Brazilian Government of any lifting of the suspension.
Since Brazil's cases were first confirmed three weeks ago, six other countries have taken steps to suspend some, or all beef imports from Brazil, including Egypt, Saudi Arabia, Indonesia, Russia, the Phillipines and Iran.
In combination, China and the six additional customer countries account for about 71pc of Brazil's beef exports this year. The Saudi Food and Drug Authority has since lifted its suspension of Brazilian meat imports.
Unlike Brazil, the UK is a relatively small beef exporter, shipping very small volumes of product into continental Europe.
The UK's overall risk status for BSE applied by the OIE remains at 'controlled' and there was no risk to food safety or public health, the OIE said in a statement.
Classical vs atypical BSE
Two forms of BSE can be distinguished: the classical form, reported this week in the UK, which occurs in cattle after ingesting prion contaminated feed, and the atypical form reported in Brazil a fortnight ago, which is believed to occur spontaneously in all cattle populations. The classical form was first detected in 1986, and the implementation of appropriate control measures resulted in its decline worldwide. To date, the incidence of both forms is negligible and estimated to approach zero cases per million cattle.
UK beef interests attack Australian animal health and welfare standards
Just last week, UK farm sector interests attacked Australian beef's animal health and welfare standards, after a prominent UK steak restaurant chain launched an eight-week Australian steak promotion.
The Miller & Carter steakhouse chain was condemned as 'crass' for its actions by some members of the UK beef industry.
The UK's National Beef Association questioned the logic of "transporting meat from the other side of the planet when climate change and environmental responsibility is at the top of the industry's agenda."
The steakhouse chain's promotion offered 50-day aged, grassfed Australian sirloin from Queensland, promising patrons the beef "won't disappoint."
In an open letter to the restaurant group, the National Beef Association described promoting the meat as a "short-sighted decision."
NBA chief executive Neil Shand said the UK beef industry had "worked as tirelessly as ever through the pandemic, stepping-up to ensure a stable supply of food is available to our consumers."
"In return, at the first available opportunity, you choose to buy your beef from Australia. UK beef is produced to the highest health and welfare standards, and is fully traceable to the farm from which it came. Can you guarantee that that the product you are importing is fully traceable?" he asked.
"The use of growth promoters (sic) continues to be openly acceptable in Australian beef production – a practice which is banned in the UK. This is an area of concern. Can you guarantee that the product you are advertising is free from growth promoters?" the NBA wrote.
This comment has left Australian industry stakeholders perplexed, as it is universally known throughout the UK beef industry that Australian imported beef must be HGP-free, and has been for the past 30 years – policed through the third-party audited EUCAS system.
Mr Shand said it was "hard to understand how transporting beef with lower health and welfare standards from the other side of the globe fits in with the image of food quality and environmental responsibility that a company like Miller & Carter would want to portray to its customers."
A spokesperson for the restaurant chain told UK media it remained committed to supporting UK and Irish farmers, with 80pc of its supply coming from domestic sources.
"The Australian sirloin steak currently offered in our restaurants is available for a limited time only, as part of our Master Butcher's Cut range. The Australian cattle that produce our new Master Butchers Cut are free-range, raised on natural pastures where they are free to roam and graze. The cattle are also free from hormones (sic), growth promoters and antibiotics, are fully lifetime traceable and Meat Standards Australia eligible," it said.
Similar factually incorrect and emotive attacks on the animal welfare, safety and sustainability credibility of Australian beef were mounted by UK farm interests earlier this year, during the UK-Australia Free Trade Agreement negotiation phase. Some of those attacks targeted the grainfed beef sector, with claims of animal confinement and poor conditions compromising welfare.
At the same time, large numbers of cattle are held in close confinement in enclosed sheds for months each winter in the UK.