Beef Central publishes an occasional summary of appointments, departures and achievements occurring across the red meat and livestock supply chain.
Send details for entries to admin@beefcentral.com
Changes at the top for Teys Australia
New GM for operations at Woolworths meat arm, Greenstock
Peter Hughes takes on Stockman's Hall of Fame role
End of an era for live export figure
CEO appointment for Regional Livestock Exchanges
DAFF appoints chief environmental biosecurity officer
New lead for Australia's Veterinary Emergency Plan
New feedlot manager for Mort Grassdale
ABRI welcomes fresh faces to management team
HTW makes northern valuer appointment
Board changes for methane product company
Former CCA president Kerry Martin passes
Respected agribusiness mentor passes
New face for Bush Agribusiness team
Rabobank adds new economic strategist role
GDL stud stock changes
Beef Australia announces Commercial Cattle Committee
Changes at the top for Teys Australia
Teys Australia Chief Executive Officer Andrew MacPherson has decided to stand down from his role to pursue other interests, Beef Central has learned this afternoon.
Mr MacPherson has worked in the beef industry for more than 30 years in commercial and strategy leadership positions, firstly with Cargill Beef Australia, and following its merger with Teys Brothers, with Teys Australia. He was appointed chief executive in 2021.
Teys Australia executive chairman Brad Teys will assume the role of interim chief executive and executive chair of Teys Australia.
"During his time with the business, Andrew has played an instrumental role in the development of our diversification strategy. We thank him for his significant contribution to Teys Australia and wish him every success in future," Mr Teys said in a statement.
Mr MacPherson said he felt very fortunate to have worked with Teys Australia's amazing people and customers during a significant period of evolution and growth over the past 11 years.
"The business has a bright future that I will follow with great interest," he said.
New GM for operations at Woolworths' meat arm, Greenstock
Woolworths' fresh meat procurement division, Greenstock has appointed Matthew Robinson to the position of general manager of operations & manufacturing partnerships.
Mr Robinson began his career in the UK, and has since gained extensive expertise in the UK, Middle East and most recently the US.
For the past four years, he has worked with JBS – firstly in the UK and then the US – as  Case Ready & Value-Added Programs manager, and later Director. Beef Central interviewed Mr Robinson in 2018 in his previous role as manufacturing manager with Premier Food Industries, when he was based in Saudi Arabia.
In his new role in Greenstock, he will work closely with the company's many manufacturing and raw material supply partnerships to oversee the governance frameworks and supply chain capabilities to meet the current and future needs of Wooloworths' channels and customers.
Peter Hughes takes on Stockman's Hall of Fame role
Longreach's famous Stockman's Hall of Fame museum and outback heritage centre has a new chairman.
North Queensland cattleman Peter Hughes has taken over from David Brooke in steering the progress of the iconic museum, which pays tribute to pioneers of the Australian outback. It is especially dedicated to Australian stockmen who have shown bravery and courage.
Outgoing chairman, Channel Country cattleman David Brooke from OBE Organic, sat on the Hall of Fame board since 2002, and chaired the organisation for the past 13 years.
Since its opening in 1988, the Hall of Fame has played host to more than two million interstate and international visitors, providing each one with a spectacular outback experience.
Supporting Mr Hughes with day-to day operations management of the expanding site is chief executive Lloyd Mills.
The founder of the Hall of Fame was artist Hugh Sawrey, a well-known artist and former stockman, who registered the name in 1974. Mr Sawrey put up the initial funding, and enlisted supporters including RM Williams. His vision was to create a memorial to the explorers, overlanders, pioneers and settlers of outback Australia.
End of an era for live export figure
Jake Morse, a prominent figure in the live export industry, has announced his departure from export company Austrex, where he has been an integral part of the company for the past two decades.
As Austrex's Northern Executive Manager, based in Brisbane, Mr Morse has been responsible for overseeing the company's Northern business and its exports to southeast Asian markets. During his 22-year tenure, he played a pivotal leadership role and was instrumental in developing long-standing relationships, driving sales and overseeing the export of a significant volume of Australian livestock.
Mr Morse joined Austrex in 2001, having previously worked for sister company, GRM International, in a senior role.
Chairman of the AgTrade group of companies of which Austrex is a part, Dr Rick Trivett, said Jake's contribution to Austrex and the industry had been immense, and he would be greatly missed by his colleagues and peers.
Austrex CEO Tom Slaughter said Jake's departure would be felt by many in the live export industry – not, just the Austrex team.
"Nevertheless, Jake's legacy and contributions to the company will undoubtedly continue to resonate for years to come. His colleagues look forward to celebrating with him his enormous contribution during our 50th year celebrations throughout this year," he said.
CEO appointment for Regional Livestock Exchanges
Following the transition in management of its eight large livestock selling centres located across Eastern Australia late last year, Regional Livestock Exchanges has appointed Brett Freer as the business's chief executive officer.
As Beef Central wrote earlier, RLX, which owns eight large selling centres in Victoria, NSW and Queensland, last November took over management responsibility for the facilities, from former contract managers, AAM Group.
Appointed CEO following the changes was Brett Freer, who has wide experience in agribusiness, infrastructure, and logistics management.
Across director and senior executive roles at Nutrien for the past 13 years, and previously Landmark, and AWH, Mr Freer led significant transformation programs, operated a network of bulk fertiliser handling infrastructure assets, led mergers and acquisition activity, and held several board roles.
Prior to that he worked as a senior consultant in the corporate strategy practice at major accountancy and financial advisory firm PWC, specialising in IT.
"Following the transition, I'm keen to see that the RLX team does not rest on its laurels and instead continues to improve our facilities and services for the benefit of our agents, farmers, local communities, and the Australian agricultural industry," he told Beef Central.
Since adopting management responsibility for its yards, RLX has made several additional appointments, including OH&S manager Cameron Clode, HR general manager Hanna Callega and general manager for Southern Operations, Tim Keys. A general manager for the company's Northern Operations is yet to be announced.
Within RLX's portfolio of large, modern selling facilities are CQLX  Gracemere QLD; IRLX Inverell NSW; HRLX Singleton NSW; TRLX Tamworth NSW; CTLX Carcoar NSW; NVLX Barnawartha VIC; CVLX Ballarat VIC; and CRLX Camperdown VIC.
DAFF appoints chief environmental biosecurity officer
The Federal Department of Agriculture, Fisheries and Forestry has appointed Dr Bertie Hennecke as the nation's new Chief Environmental Biosecurity Officer.
The role is primarily about liaison between government, industry  and the community to raise awareness and build Australia's capacity to manage biosecurity risks.
Deputy Secretary of Biosecurity and Compliance, Chris Locke, welcomed Dr Hennecke's appointment saying he brought many years of knowledge and experience to the role.
Dr Hennecke's background is in natural resource management, invasive species, and agricultural sciences, with 30 years of experience in the public service and academia in Australia. He also holds a PhD in Botany and a master's degree in International Agriculture.
He has held senior leadership roles with the Australian Bureau of Agricultural and Resource Economics and Sciences and several of the department's plant biosecurity areas.
Dr Hennecke replaces Dr Robyn Cleland in the role, who is now retiring.
New lead for Australia's Veterinary Emergency Plan
Animal disease specialist, Dr Mark Cozens will be the new lead for Australia's Veterinary Emergency Plan (AUSVETPLAN).
Dr Cozens started last month with Animal Health Australia, as the new Head of Program. He is a senior veterinarian with experience in both government and private sectors, and has worked overseas on responses such as FMD and anthrax, and in Australia on responses to Newcastle disease, equine influenza, Hendra virus and white spot disease.
The AUSVETPLAN is Australia's game-plan to an agreed approach around how the nation combats emergency animal diseases.
Animal Health Australia chief executive Kathleen Plowman welcomed Dr Cozens to the organisation, saying he had the expertise to hit AHA's goal of ensuring members are prepared and ready to respond in the event of an emergency disease outbreak.
"Mark will play a lead role to work closely with government and industry representatives to enhance response readiness for all our members," Ms Plowman said. Dr Cozens takes on the role from Dr Peter Dagg.
"With diseases such as FMD and lumpy skin disease posing significant threats to Australian animal industries and governments, it is important we have strategies that are contemporary; that the policy is informed on the best available science; and that government-industry agreed approaches to manage emergency animal diseases are clearly articulated and able to be rolled out effectively," Dr Cozens said.
New feedlot manager for Mort Grassdale
Mort & Co has a new feedlot manager at the company's 70,000 head Grassdale feedlot near Dalby.
Appointed to the role last month was Sam Clothier. He succeeds Marcus Doumany, who in December took a role as general manager of livestock operations with Stockyard.
Prior to joining Mort in January, Mr Clothier spent five years with JBS Australia in the company's grainfed business, firstly as livestock supervisor at Beef City and more recently in the corporate team as grainfed business analyst. Earlier, he spent three and a half years in the livestock team with Stanbroke Beef at the company's Chinchilla feedlot.
Born on a small cattle farm in the coastal NSW town of Murwillumbah, Mr Clothier knew he was after a career in agriculture, so headed to the University of Queensland in Gatton to study Applied Science.
"I love to be challenged every day and I think that is what is what you get in a feedlot," he said in a recent company profile. "One day is never the same as the next. You get the livestock work, great people and business management. That's all the things I love rolled into one."
ABRI welcomes fresh faces to management team
The Agriculture Business Research Institute (ABRI) based in Armidale has commenced 2023 with an expanded senior leadership team.
ABRI Managing Director Hugh Nivison said the new additions collectively brought with them world class knowledge and experience to guide ABRI through an exciting period of business growth and development.
Mark Christian relocated from the UK to undertake a newly created role as ABRI's Chief Product and Innovation Officer. He has led large product transformation projects on three continents in various industries. Most recently he led several AR/VR tech ventures in the UK and was the founder and Global Director of Immersive Learning at Pearson Education. He previously worked in Australia in Canberra in the University sector as well as founding a technology-focused agency.
Katrina George joined the ABRI team as Communications Manager and has an extensive career in tourism and marketing. She relocated to Armidale in 2003 to establish and manage Petersons Armidale Winery & Guesthouse and most recently was employed at Armidale Regional Council as the Manager of Tourism, Marketing and Events.
ABRI's senior leadership team is now complete following the appointment of Praneet Castelino as IT Systems Manager. Praneet commenced his career with the NZ Defence Force where he was awarded the Chief of the Army's Commendation for Excellence in Engineering and Leadership. Since then, he has pursued roles in software engineering, cloud architecture and product design working across a variety of sectors including government departments, multinational companies, and tech companies.
HTW makes northern valuer appointment
Specialist rural valuation firm Herron Todd White has strengthened its valuation team in North Queensland, appointing Richard Langshaw to the company's Townsville office.
He joins HTW from his previous government role, working as Valuer General in the Northern Territory, where he has operated since 2016. Prior to that, he was acting VG, and had his own valuation practise in southern NSW. Earlier still, Mr Langshaw worked with Main Roads Queensland in areas like land resumptions for roadworks.
During his time as VG in the territory, he was closely involved for the past eight years in valuation of the NT's pastoral land, as part of the conversion from Unimproved Capital Value to Carry Capacity based assessment.
Asked why now was the right time to get back into commercial valuation, Mr Langshaw said it felt right to be 'getting back on the tools', and getting away from bureaucracy.
The NT Government is yet to announce a replacement in the VG role.
He will work alongside HTW's other Townsville-based rural valuer, Roger Hill.
Board changes for methane product company
Rumin8, the tech company responsible for developing the synthetic compound found in asparagopsis seaweed used for methane inhibition in beef cattle, has announced changes to its board of directors. The company has a new board member and board observer, both with significant climate-tech company development experience.
Prelude Ventures managing director Mark Cupta joins the board as a director after previously serving as an observer, while Breakthrough Energy Ventures partner Dr Peter Turner is joining the Board as an observer. At the same time, Oliver Yates has resigned from the Board.
Both Prelude Ventures and Breakthrough Energy Ventures are investors in Rumin8.
Board chairman Dr Stewart Washer said their scientific expertise, deep commercial experience and impressive network in the sector would be instrumental in helping Runin8 move through development into commercialisaton.
Mark has spent the past ten years as a Board Director, Executive and investor in Climate Tech companies, bringing a deep understanding of the landscape to the Rumin8 Board.
Prior to joining Prelude Ventures, he worked with the Celanese Corporation, a Fortune 500 company specializing in advanced materials and chemicals. Mark trained as a Materials Scientist and has also held several technical roles in new product development, application development, and process design, as well as commercial roles in technical marketing and business development.
Dr Peter Turner has dedicated his career to the study of and investment in building more sustainable agricultural systems while empowering farmers to become part of the climate solution. As a partner at BEV, he identifies and supports companies advancing technologies to reduce agriculture's impacts on climate change.
Before joining BEV, Peter was a Scientist at the Carnegie Institution for Science at Stanford University where he researched the role of carbon dioxide removal technologies as well as the use of agricultural insets. He completed a PhD in Land and Atmospheric Science at the University of Minnesota where he identified ways for farmers to cost-effectively mitigate nitrous oxide emissions.
Former CUA president Kerry Martin passes
Former Cattlemens Union of Australia President Kerry Martin has passed away at his home at Cooroy, Queensland, aged 83.
A Central Queensland cattleman based for many years at Coorabelle, near Springsure, Mr Martin led CUA for three years during the early 1990s, not long prior to the formation of Meat & Livestock Australia and Meat Standards Australia.
A passionate and determined industry advocate for grassfed cattle producers, he became a foundation member of the Cattlemens Union, a breakaway lobby group that separated from Queensland's United Graziers during the 1974-78 beef slump. He also spent a lengthy period on the board of the Cattle Council of Australia.
His funeral will be held in Cooroy next Thursday, 16 March.
Respected agribusiness mentor passes
Prominent rural business educator, coach and mentor Professor John Morris has passed away in New Zealand.
Prof Morris over the past three decades coached countless Australian and New Zealand agribusiness owners and managers to help improve their businesses, and empower the people within them. His engagements through Rabobank's Executive Program alone engaged with some 450 primary producers over the years, arming participants with better understanding of business practice and strategy.
"Dr John Morris was the founding Program Director of the Rabobank Executive Development Program, a role he filled to great acclaim until his retirement in 2012," Rabo Australia CEO Peter Knoblanche said. "Working in partnership with Rabobank, the Executive Development Program was developed and launched to primary producers in 1999. Throughout his tenure hundreds of Australia's and New Zealand's leading primary producers completed the program, all joined in their desire to push boundaries by growing themselves, and in turn, their businesses."
"John managed and owned sheep and beef properties, and worked in most segments of the food supply chain and in most regions of the world. His contagious enthusiasm and passion will be greatly missed, however the significant impact of his work endures, and projects like the Executive Development program will continue to honour his hard work, dedication and visionary thinking."
During each intake, Rabobank issued the John Morris Business Development award as part of its business development program. The 2020 recipient was northern NSW beef producer Jen Jeffreys.    
New face for Bush Agribusiness team
Farm business advisors Bush Agribusiness have welcomed Simone Parker to the permanent staff ranks at the business.
Simone had previously done some contract work for Bush Agribusiness, including delivering Business Edge workshops, speaking at events and helping clients with planning and strategy. Her role at Bush Agribusiness will encompass many facets including working with family boards, succession planning and group facilitation.
Ms Parker brings extensive knowledge of the northern pastoral industry, having worked in extension, training and NRM roles across Queensland and the Northern Territory and is based in central Queensland.
Rabobank adds new economic strategist role
Finance provider Rabobank has appointed Ben Picton to the newly-created role of Senior Strategist, Global Economics & Markets.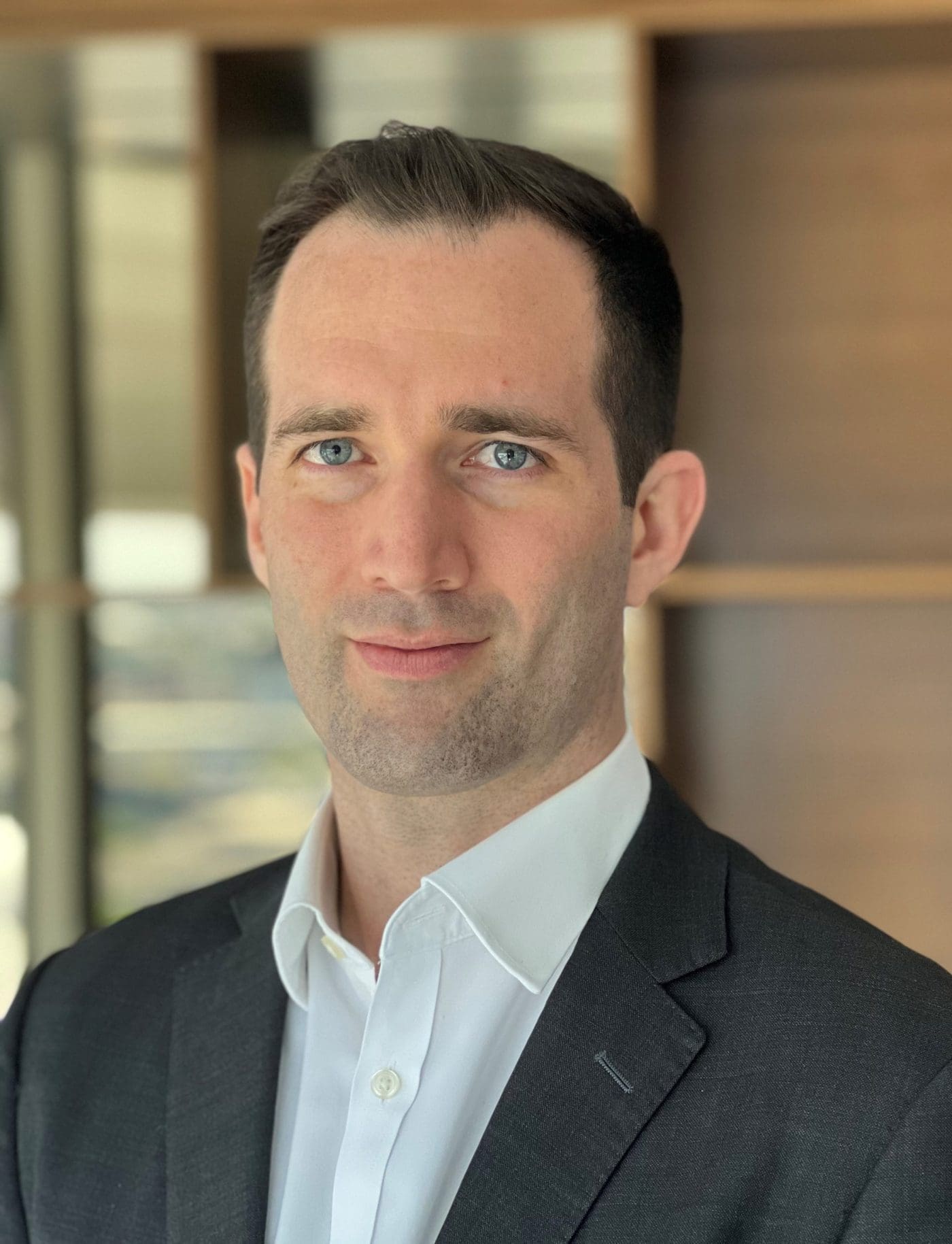 Based in Sydney, the new position will provide strategic macro-economic research and engagement – including interest rates and economic projections – for the specialist global agribusiness bank in Australia and New Zealand.
Rabobank Australia & NZ regional manager Peter Knoblanche said it was the first time the bank's Global Economics & Markets research team would have "boots on the ground" in the region, with a locally-based role specifically covering macro economics for Australia and NZ.
Mr Knoblanche said Mr Picton was a great fit for the role, having seven years of experience with Rabobank's Global Financial Markets team, where he held a number of positions in derivatives sales and trading, working with the bank's wholesale agribusiness and farming clients.
Most recently, he was Director, Corporate Risk & Treasury Management. Mr Picton holds a combined Bachelor of Business/Bachelor of Commerce from the University of Newcastle and a Master of Economics from the University of Sydney.
GDL stud stock changes
Prominent stud stock sales identity Harvey Weyman-Jones and his employer Grant, Daniel & Long have made some business relationship changes – 'all good and amicable.'.
Currently GDL's stud stock manager, from next Monday Mr Weyman-Jones will be trading as Weyman Jones & Co for all private sales and working with GDL for all auctions as joint agents.
This will include all Wagyu sales and a few other key clients that Mr Weyman-Jones currently works with.
Mark Duthie from GDL Dalby, and a yet to be appointed Rockhampton staffmember will share stud stock management duties for GDL. Readers may start to see Mr Weyman-Jones's own logo start appearing alongside GDL's logo in upcoming bull sale promotional adverts.
Beef Australia announces Commercial Cattle Committee
As Rockhampton's Beef 2024 industry event nears its 12-month countdown, the committee responsible for the event's Commercial Cattle Championship has been named.
The 12-person committee brings years' of industry experience working in agricultural finance, livestock agency, commercial saleyards, and state government agricultural departments.
Beef Australia CEO Simon Irwin said the Commercial Cattle Championship is a permanent fixture on the calendar that provides an opportunity for commercial cattlemen and women to test their progress against the best in the country.
"Beef Australia's Commercial Cattle Championship provides producers with a unique opportunity to benchmark their stock against national standards," he said. "Historically, competition judges have comprehensive knowledge on current market specifications relevant to market drivers and production parameters.
"Beef 2024 will be no different, and commercial producers that take part in the competition will have the opportunity to gather valuable feedback on their stock and identify areas for improvement.
In 2021, Beef Australia's commercial championship saw more than 1500 head of cattle pass through the Central Queensland Livestock Exchange (CQLX) complex with the Sale of Champions totalling $3.6 million.
Committee members appointed for the event include:
Angus Creedon (Chair), StockCo Australia
Mark Howard, Howard Livestock Services
Brian Hills, Hills Cattle Company
Alistair Corr, Rural Funds Management Limited
Joshua Heck, GDL Rural
Morty Wilson, Elders
Alex Dodson, Hourn & Bishop
Julian Laver, Nutrien
Jason Bode, Department of Agriculture and Fisheries
Ryan Honour, Department of Agriculture and Fisheries
Steph Frankham, Central Queensland Livestock Exchange
Claire MacTaggart, Beef Australia Director
Nominations for Beef Australia's 2024 Commercial Cattle Championship will open later this year via the Beef Australia website.
Careers choices galore on Jobs Central
There's been more than 120 new middle and upper management and operations jobs posted on Beef Central's popular recruitment platform, Jobs Central, since we returned to work in mid-January. Click here to access.