Beef Central publishes an occasional summary of appointments, departures and achievements occurring across the red meat and livestock supply chain. Send details for entries to admin@beefcentral.com
New GM appointed for QLD meat processor, John Dee
Stockyard executive tackles supply chain consultancy
Young gun takes Smithfield feedlot management role
Peter & Jane Hughes saluted as business leaders
JBS announces global management changes
New chairs appointed to NABRC regional committees
Property specialist LAWD appoints CEO
New GM of research, development and adoption at AMPC
Food Agility CRC chief scientist's career recognised with international award
Craig Mostyn Group appoints new CEO
Finalists announced for ALFA's 2022 education medal
New GM appointed for QLD meat processor, John Dee
Queensland export beef processor John Dee has appointed Chris Fenwicke as the company's new general manager.
Mr Fenwicke replaces Warren Stiff, who retired recently after working with John Dee for the past 30 years.
Mr Fenwicke has had wide experience across the livestock and lot feeding industries, but for the past two years has worked as chief operating officer for southern Australian shellfish aquaculture producer Yumbah Aquaculture. Prior to that he spent two years as general manager of feedlots, livestock procurement and Logistics with Hancock Agriculture; 12 years as general manager of NH Foods' Whyalla Beef feedlot at Texas, and five years as feedlot division manager with Australian Country Choice.
In addition to processing its own grainfed cattle, John Dee provides specialist service kills for a number of Wagyu and high quality grainfed beef supply chains.
Stockyard operations executive tackles supply chain consultancy
After six and half years with the grainfed beef supply chain Stockyard Group, George Lubbe recently stepped down from his role as general manager of operations to pursue a new business interest.
Mr Lubbe has established his own agribusiness consultancy, Premium Bovine Solutions (www.premiumbovinesolutions.com.au) specialising in helping build premium supply chain partnerships, and establish and grow breeding, backgrounding and lotfeeding solutions to deliver continuity of supply and quality.
Based in Toowoomba, the business will specialise in, but will not be exclusive to Wagyu supply chains, tapping into his depth of experience in the sector.
Prior to joining Stockyard in 2017, Mr Lubbe worked with major poultry producer Mclean Farms, and Toowoomba civil engineers and feedlot constructors, Ostwald Brothers. He emigrated from South Africa in 2006, where he operated a successful livestock trading business, family farm and launched the country's first Natural Beef brand.
Stockyard group managing director, Lachie Hart said Mr Lubbe played an important role at Stockyard, overseeing the feedlot's expansion and growing its Wagyu breeding capabilities.
"He will be missed at Stockyard and we wish him well in his new venture," Mr Hart said.
Recently appoint as Stockyard's new feedlot manager at the company's Kerwee yard near Jondaryan was Gino De Stefani. Mr De Stefani comes to Stockyard with 32 years' experience having previously worked at Yarranbrook feedlot near Inglewood, and Whyalla feedlot near Texas.
"We are pleased to welcome Gino and his wealth of operational experience to our business," Mr Hart said.
The Stockyard Group has recently started a recruitment process (click here to see the listing on Beef Central's Jobs Central platform) for a general manager of livestock operations, to contribute towards the organisation's growth strategy.
Young gun takes Smithfield feedlot management role
Another large Queensland grainfed beef producer, Smithfield Cattle Co, has appointed Kailen Hodgson as feedlot manager at the company's 20,000 head Smithfield yard near Proston.
Twenty-seven year old Mr Hodgson is part of a new wave of young feedlot managers embracing the industry, joining Smithfield's Sapphire feedlot manager, James Guest, just four years his senior.
Mr Hodgson took up his position in early July, having worked for the past ten years 'from the bottom up' within Teys Australia's feedlot operations, including six years at Teys Condamine in Queensland, and the past four years as feedlot operations manager at Teys Charlton in Victoria.
Smithfield director Don Madden, who previously managed the Smithfield yard's operations, remains in the Smithfield business as a director, and has relocated to the company's second yard at Sapphire, near Goondiwindi.
Mr Hodgson is one of the finalists in this year's ALFA Young Lotfeeder of the Year competition, which will be finalised during the industry's BeefEx event on the Gold Coast in late October. His essay topic looked at the potential for autogenous vaccines for BRD control in the feedlot. Judging takes place in Sydney next week.
He has an infectious enthusiasm for exploring ways to encourage young people to seek career paths in the feedlot industry.
"It's a passion that both James (Guest) and I share," Mr Hodgson said. "We want to be able to mentor and coach other young people wanting to tackle a career in this great industry, and agriculture in general," he said.
Peter & Jane Hughes saluted as business leaders
Queensland beef producers Peter and Jane Hughes were inducted into the QLD Business Leaders Hall of Fame last month.
The annual awards salute business leaders from a wide spectrum of private and public sector business activity. The awardees are testimony to Queenslanders' drive, smarts and innovation with many starting from humble beginnings.
Leading Wagyu producers, the Hughes's join a strong representation on the inductees list from Queensland's beef industry community, including Trevor Lee from Australian Country Choice inducted last year; the North Australian Pastoral Co, Teys Australia and the McDonald family (MDH).
They join more than 80 Queensland-born and bred businesses, individuals and families in the Hall of Fame, established in 2009. This year's awards were made at a gala dinner attended by more than 750 members of Queensland's corporate community, including Beef Central's Kerry Lonergan.
Peter and Jane Hughes were saluted as one of the world's leading Wagyu producers, and the world's largest private Wagyu herd owners running some 200,000 head of cattle. One of the early adopters of Wagyu cattle nearly 30 years ago, Peter and Jane saw the immense potential for the quality of Wagyu beef to drive market demand.
Their historical links to country Queensland are extensive: Peter's ancestors owned Nockatunga and Saltbush Park Stations while Jane's great-grandfather owned the iconic Tierawoomba which is now the flagship property of their cattle operations.
The Hughes's purchased significant property when the Stanbroke Pastoral Co portfolio was dispersed in 2004 and the Hughes Pastoral Group now occupies 3.2 million hectares over nine grazing properties.
While seasonal fluctuations and market volatility are enduring risk factors in the beef industry, Peter and Jane, despite the size of their grazing operations, regard themselves as 'well-considered risk takers.' Their philosophy is of continuing to re-invest in the business as well as "sticking to their knitting" rather than unnecessarily diversifying.
"Knowing the bush", is fundamental to Peter and Jane's philosophy and is regarded as essential for all who work with them. They intentionally do not overstock and rely heavily on their knowledge of the bush.
JBS announces further global management changes
There have been some further senior management adjustments at JBS head-office level.

Wesley Batista Filho, son of JBS founder Jose Batista Sobrinho, will assume the role of global president of operations from November, succeeding current president of operations – North America, André Nogueira, who has decided to retire from his role.
Mr Nogueira will continue serving the company in an advisory capacity through the end of the year, at which time he will join the JBS US advisory board, in addition to maintaining his role on the JBS Pilgrim's Pride board of directors.
Mr Batista will continue to report to JBS global chief executive Gilberto Tomazoni. Tim Schellpeper, chief executive of JBS USA, Brent Eastwood, CEO of JBS Australia, and Gilberto Xandó, CEO of JBS Brazil will report to Wesley Batista Filho.
New chairs appointed to NABRC regional committees
The North Australia Beef Research Council has welcomed three new Chairs to its Regional Beef Research Committees including a Scottish-born station manager from the Kimberley and the son of a late industry giant.
Barbara Camp has been appointed to the Kimberley RBRC chair position, taking over the reins from her husband, James who served as chair for three years.
Born and raised in Scotland, Barbara travelled to Australia 15 years ago after completing an honours degree in Equine Science and landed her first job as a station hand at Charnley River Station in the Kimberley.  She now manages Margaret River Station near Halls Creek with James where they also raise their two young sons.
Barbara said she plans to continue the strong advocacy work of the Kimberley RBRC through an active and engaged committee. "I'm a firm believer in the necessity of marrying evidence-based research and traditional agricultural practices in order to advance our industry in a sustainable way," she said.
Fleur Winter has been appointed as chair of the South Queensland Regional Beef Research Committee and brings a wealth of knowledge and experience as a beef producer and project management consultant.
She has a keen interest in agricultural science and extensive experience in RD&E programs across a range of agricultural industries.
Richard Cox has taken up the position of Chair of the South East Queensland Regional Beef Research Committee, continuing a familial involvement that began with his father, the late John Cox, who served as NABRC Chair for five years until 2010.
Richard is the director of Cracow Station and previously worked as a station manager for Stanbroke Pastoral Co at Beresford Station near Clermont in Queensland. He also worked as a head stockman for Australian Agricultural Co at Brunette Downs in the NT.
NABRC Chair Dr John Taylor said NABRC's Regional Beef Research Committees were critical in determining the northern Australia RD&A priorities, and he had full confidence in the three new appointees to effectively facilitate that process in their regions.
"The grassroots input that our regional committees provide has a direct impact on where the industry's livestock levies are invested," he said.
LAWD appoints CEO
National rural real estate and advisory firm LAWD has appointed Enda Foley as the business's new chief executive officer, as the company continues to expand its services to Australia's rural property sector.
Mr Foley started in his new role this week, having spent 14 years in leadership roles at CBRE in a variety of senior finance and operational positions. The most recent of these was as global chief financial officer for the global workplace solutions division.
The CEO responsibilities were originally managed by LAWD chairman John McKillop, who has since taken the position of chief operating officer with Hancock Agriculture.
LAWD senior director, Tim McKinnon, said Mr Foley had an exceptional background in the real estate industry and brought key expertise and experience to support LAWD as it takes its next steps. "He also has a demonstrated ability to successfully develop and grow newly-formed service lines within a wider organisation which, as we seek to expand the LAWD offering."
LAWD senior director, development transactions and advisory, Peter Sagar, said LAWD would continue to prioritise innovation across each of its divisions to position the firm. "The appointment of Enda, our rapidly growing team and expanding geographic presence means we are ideally placed to serve Australia's property sectors, and we are motivated to continue to grow and operate as one of the largest and most effective firms of our type in the country."
New GM of research, development and adoption at AMPC
The red meat processing sector's R&D management body, the Australian Meat Processor Corporation, has welcomed Nick Pagett to the newly-created role of general manager of research, development and adoption (RD&A).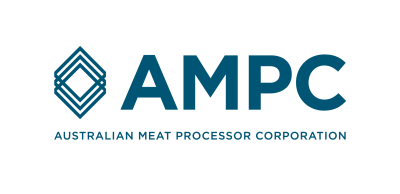 AMPC chief executive Chris Taylor said the role was created after a strategic review of the business, which would bring two teams together under the one RD&A banner.
"This will ensure alignment with our strategic plan and better synergies for research investments," Mr Taylor said.
Mr Pagett comes to the role with more than 30 years' experience working in senior executive roles in a range of industries and sectors including R&D, food supply chains, and agriculture. His experience spans both commercial and scientific research environments, where he has been involved in relevant activities including commercialisation, R&D service delivery, and global business development.
Most recently he worked as an executive at CSIRO leading the continual development of CSIRO's External Engagement Strategy across Australia and globally.
Finalists announced for ALFA's 2022 education medal
The Australian Lot Feeders Association has announced the 2022 national finalists in its Excellence in Feedlot Education Medal, seeking out individuals with a commitment to continual learning within the feedlot industry.
Sponsored by Zoetis, the Medal has been a longstanding avenue for the lotfeeding industry to recognise and reward individuals who demonstrate excellence in feedlot operational skills and who value career development through training. It will be presented during October's BeefEx industry gathering in Brisbane.
This year's finalists (see images below) are:
Bec Donnelly – Operations Manager, Roma Feedlot & Spelling Yards QLD
Megan Krause – Livestock Supervisor, Sandalwood Feedlot QLD
Teressa Gealy – Dispatch Officer, Whyalla Beef QLD
ALFA president Barb Madden said the Medal was an important part of ALFA's wider Recognition of Excellence Program and supports the Association's quest to provide a clear career pathway, through training, professional development opportunities and strong networks for the sector's prospective and current employees.
The Medal was last awarded in 2021 to Brenton Watterson, livestock manager at AA Co's Aronui feedlot in Queensland, who had graduated from TAFE with a Cert III Feedlot Operations – Pen Riders.
The winner receives an engraved medal, $750 in prizemoney and a complimentary registration to an ALFA training course in 2023, and invited to select sessions within ALFA's Margin & People Management Course courtesy of Zoetis.
Craig Mostyn Group appoints new CEO
Experienced agribusiness executive Wayne Crofts has been appointed to the role of chief executive officer for WA-based Craig Mostyn Group, taking on leadership of the recently expanded group from October.
Mr Crofts has 25 years of extensive commercial and industry experience, spanning the retail, convenience, agribusiness and industrial sectors – both domestically and internationally – with expertise in developing high performing teams, commercial management, and strategic planning and execution.
CMG executive chair Neil Kearney said Mr Crofts was a values-based leader who was agile and quick to understand business drivers and key decision points.
"Wayne has significant experience in delivering sustainable growth in differing market conditions, from mature high share businesses to transitional change and turnaround," Mr Kearney said.
"He is Western Australia born and educated, and has his own sustainable beef and lamb farming operation in Lower Chittering, which means he truly understands the cycle of paddock to plate and the challenges and opportunities within."
Mr Crofts will move to CMG from his position as CEO of Brindle Group, which owns and operate The Good Grocer Supermarkets and Rottnest retail businesses in WA.
His work history includes the Wesfarmers Group, in leadership roles across industrial and fertilisers through to retail (including the turnaround of retail giant Coles), and CEO of Heritage Seeds (now Barenbrug Australia) where he led strategic growth across one of the largest seed companies in Australia.
His appointment comes soon after Craig Mostyn's recent merger with WA red meat processor V&V Walsh.
Food Agility CRC chief scientist's career recognised with international award
Food Agility CRC's chief scientist and former University of New England Distinguished Professor, David Lamb, last month became the first Australian recognised with the 'Pierre C. Robert Precision Agriculture Award' by the International Society of Precision Agriculture.
The award, announced at ISPA's 15th International Conference of Precision Agriculture in Minnesota, US, honours individuals who have made significant contributions to precision agriculture science and technology.
In a career in precision agriculture spanning 30 years, Prof Lamb has championed the concept of smart farming. He led the launch of Australia's first SMART Farm at the University of New England in Armidale and, more recently, helped establish the Global Digital Farm at Charles Sturt University in Wagga Wagga.
In this time, he has led more than 40 R&D projects and championed the concept of smart farming. A passionate advocate for rural and regional connectivity, and STEM-led innovations in farming, Prof Lamb has completed numerous reviews of telecommunications challenges and opportunities for Australian agriculture.
He is also an advisor on many agricultural sector-specific technical innovation groups and communities of interest.
"It is a privilege to have been nominated by my international peers, and I want to recognise and acknowledge the important role played by many Australian scientists over the past 30 years," Prof Lamb said during the award presentation.
"Australia is one of the most challenging places to grow food. Our farming environment provides a great opportunity to test and validate agtech aimed at improving water and fertiliser use efficiency, sustainability, productivity, and workflow.
"Before we all started on this journey in the 1990s, precision agriculture as a discipline didn't even exist. Meeting the challenges of food production today and into the future requires the marriage of STEM and agriculture and that is what precision agriculture is about," he said.
CQUniversity Australia's Professor Mark Trotter congratulated Prof Lamb, saying "David has been at the forefront of precision agriculture research in numerous fields. He gave me my first start in the field of PA, as he has done for many young researchers, and this award recognises his significant contribution globally."