TWO of Western Australia's best-known animal protein businesses have merged, bringing together a suite of pork, lamb and beef brands, plus seafood, rendering and protein trading businesses.
The deal is being referred to in general terms as a merger, but in fact the Craig Mostyn Group has bought out the remaining 50 percent share in V&V Walsh, WA's second largest meat processor.
As reported earlier on Beef Central, Craig Mostyn originally took a 50pc stake in V&V Walsh back in 2017.
The two businesses already have many synergies and the integration would enable greater efficiencies and a critical mass in a competitive market, both locally and overseas, the companies said.
Craig Mostyn Group is a diversified food and agribusiness company operating across Australia, servicing customers and suppliers both domestically and overseas. Established in 1923, it has operated in the Australian agribusiness sector for almost a century and is a significant exporter of pork, seafood and beef, lamb and poultry by-products including meatmeal and tallow into Asia.
CMG's trading company is one of the leading suppliers of pork into the West Australian market with supply contracts to some of Australia's biggest supermarket retailers as well as well as operating the successful Linley Valley Pork brand.
Established in 1957, V&V Walsh is a family-owned and operated business, and is one of the largest meat processors and exporters in Western Australia, specialising in lamb and beef processing from its facility near Bunbury. The facility employs more than 1000 staff, producing more than 40,000 tonnes of meat products annually.
V&V Walsh can process up to 4000 lambs and sheep per day, about half of which are boned and packed on-site. In addition, the Bunbury plant can process 400 cattle per day, with the ability to bone and process 300 carcases daily. The company holds a China license for beef and lamb.
VVW also owns and operates the successful Amelia Park MSA-backed beef and lamb brands, and is a major supplier to national retail supermarkets and butchers.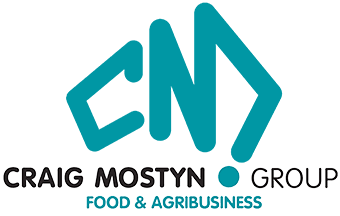 The merger/acquisition will take effect from July 1.
Craig Mostyn Group executive chair Neil Kearney said the merger would bring together the best of both into one company operating multiple facilities, creating one of the largest agribusinesses in WA including the premium WA brands – Linley Valley Pork and Amelia Park Lamb and Beef.
"The companies share a vision for a strong, WA-focused food and protein production business with a desire to grow jobs and exports for Western Australia," Mr Kearney said.
"The merger marks an exciting time for Craig Mostyn Group and the industry, as we continue to diversify, strengthen and grow our brands and offering to our valued customers and loyal consumers. It demonstrates our ongoing commitment to investing in and growing agriculture and food processing in WA, despite the challenging environment caused by the global COVID pandemic."
"It also means a business developed in WA more than 60 years ago will remain in Australian ownership."

"Craig Mostyn Group will build upon the recent years of growth within the V&V Walsh business and continue to work with the management team at V&V Walsh to invest and grow the business further," Mr Kearney said.
The strong V&V Walsh brand will continue to be used in export markets, and former chief executive Peter Walsh will remain in an advisory role.
It would be business as usual for the divisions, including the combined farms, feedlots and abattoirs, a company statement issued earlier today said.
"We are proud of our position as one of the leading employers in the Australian agribusiness sector, with more than 1200 employees across 12 sites," Mr Kearney said.
"This merger will provide greater job opportunities for employees as well as for those seeking a career in agriculture and food processing in Western Australia."
Mr Kearney said the combined business had enormous potential to grow in Western Australia and more broadly within our region, particularly in the rapidly developing markets in South‐East Asia and China.
"We have a fantastic opportunity to work with government, industry bodies and export partners to introduce the world to our premium WA brands," he said.
"This is an exciting time for us as a company in the lead up to our 100th year anniversary next year.
"We look forward to continuing to build on the legacy of our founders as these two great Western Australian companies become one."
Beyond its animal protein businesses, Craig Mostyn Group is a diversified food and agribusiness company, including east coast seafood operations including three abalone farms, plus tallow and protein trading divisions.