Beef Central publishes an occasional summary of appointments, departures and achievements occurring across the red meat and livestock supply chain. Send details for entries to admin@beefcentral.com
Tom Maguire departs from Teys Australia
StockCo appoints high-profile business development manager
Former logistics executive to coordinate Govt's airfreight support package
Sustainability management changes at MLA
New chief executive for Primary Industries SA
Dr Ron Granville earns biosecurity honour
New CEO from Nuffield International
Vale Jim 'Grumpy' Walkley
Auditors appointed for certified beef programs
Tom Maguire departs from Teys Australia
One of the 'public faces' of the Teys Australia beef processing business, Tom Maguire, has left the company, making a decision to move to Melbourne for family reasons.
The departure was described by both parties as 'completely amicable,' and Mr Maguire said he was extremely grateful to the Teys family for the opportunities provided to him over the past 12 years.
Since making the decision to return to Melbourne, he has agreed to take a senior management position with Victorian and Tasmanian branded beef processor, HW Greenham and Sons. More details on that appointment in the next POTM.
Mr Maguire has had an extensive career across the red meat industry, both in the corporate world and in industry affairs. Prior to joining Teys, he spent time with Australia Meat Holdings, and the Australian Meat Industry Council in various roles. His original career entry-point to the industry was with the old Meat & Allied Trades Federation (MATFA), which later morphed into the National Meat Association – one of the two bodies that merged to form today's AMIC.
Mr Maguire has moved through a number of senior stakeholder-facing management roles with Teys over the past 12 years, most recently working as chief value-chain officer, leading the company's progress across the supply chain towards value-based marketing and objective assessment. He also had responsibility for the company's human resources, industrial relations, food safety, corporate affairs and business analytics functions.
Teys' Dr John Langbridge will pick up some of the regulatory and external engagement roles previously handled by Mr Maguire, with other duties shared among other staff. There are no immediate plans for a replacement, chief executive Brad Teys told Beef Central.
StockCo appoints high-profile business development manager
Former senior national livestock agency executive, Chris Howie, has taken up a newly-created role with specialist livestock financier, StockCo, as the company's business development manager.
The appointment comes in response to increasing demand on livestock-specific funding Australia wide, since the seasonal turnaround this year.
"It's important that a business such as StockCo has an intimate understanding skill-set based on the physical livestock trade, as well as the financial dynamics, and with 35 years of industry experience, Chris will provide stock agents, processors and producers with a direct link to the StockCo product suite in Southern & Western Australia," StockCo's GM Agency, Tim Pryor, said.
"Chris has been involved with the development of the StockCo products to suit the Australian livestock industry needs since 2014, and providing insight on the model to fit seamlessly into existing business administration processes has resulted in excellent user experiences between agency, customers and StockCo," Mr Pryor said.
Over the past 12 months StockCo has utilised Mr Howie under a casual contract arrangement to engage with agencies, processors and producers Australia wide, and his appointment is an indication of the demand created through that process, the company said.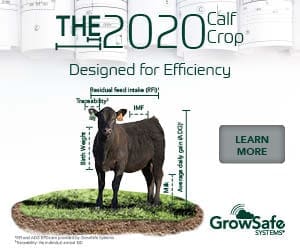 "It is rare within the livestock industry to be involved with a product that delivers the ability for producers to capitalise on feed or price-driven opportunity," Mr Howie said. "Trading was a key part of my agency career and funding the trade was always the most difficult part. The highlight for me is having been involved in the product design and subsequent fine-tuning with StockCo," he said.
"We have created a simple livestock funding solution with significant backing which helps provide additional cash flow for producers and supply to end users. To me, it is a win/win. Set up the facility in advance allowing the immediate reaction to opportunities that arise or to manage the cash requirements of a principal back grounding or feeding operation. The flexibility of the product leaves the decision to use it with the producer and StockCo has a vested interest in creating cash positive successful trades."
Mr Howie will continue to write his popular livestock column, published monthly on Beef Central. Click here to view this month's column, posted today.
Former logistics executive to coordinate Govt's airfreight support package
Former senior logistics industry executive Michael Byrne has been appointed by the Federal Government to oversee the new $110 million airfreight export support package announced yesterday (click here to view earlier story).
Mr Byrne stepped down in December as managing director of the Toll Group, one of Australia's largest logistics providers, after a lengthy career in the industry working for Toll and Linfox.
The Federal Government's rescue package is designed to get air freight exports of red meat, seafood and other perishable food commodities moving again, after grinding to a halt a fortnight ago with the cancellation of international passenger flights due to coronavirus. The project will underwrite freight aircraft services into key markets in Asia and the Middle East.
Beef Central first wrote about the emerging airfreight export crisis in this article published back on 24 March.
The operations, out of four key departure hubs – Melbourne, Sydney, Brisbane and Perth will be overseen by Mr Byrne, who has been appointed as the International Freight Coordinator General.
He will work with Austrade to help establish arrangements with exporters, airlines, freight forwarders and industry bodies plus oversee the mechanism's operations including advising the Government of destinations, freight selection and prioritisation.
New CEO for Primary Industries SA
The South Australian State Government has appointed Michelle Edge as its new chief executive for Primary Industries and Regions SA.
Ms Edge is an experienced chief executive with more than 15 years of experience across agriculture and primary industries. Previously she was the CEO of an industry-government partnership organisation called Operational Solutions, for Primary Industries New Zealand.
Before that she was chief executive of the Australian Meat Processor Corporation, the Rural Research and Development Corporation for the meat processing sector, and worked in animal welfare policy and management with the Victorian Government. She also operated as a consultant in areas of biosecurity, animal health and welfare, productivity, market access and commercial and industry development.
"I look forward to working with Ms Edge to deliver our Government's vision to grow agriculture in South Australia and help our regional communities thrive," Premier Steven Marshall said in a statement.
Premier Marshall also extended his thanks to outgoing Chief Executive Scott Ashby.
"Mr Ashby has been a valued and experienced leader during his seven years as CEO," he said.
Sustainability changes at MLA
Meat & Livestock Australia's well-known Industry Sustainability Framework manager Pip Band has left the industry service delivery company to set up her own consultancy in the sustainability field.
Her replacement, as beef sustainability manager, is experienced natural resources manager Jacob Betros.
Ms Band has now established her own business, Band Consulting, operating from her home-base near Byron Bay. She became well known working with stakeholders across the sustainability and animal welfare fields, including close engagement with the Australian Beef Sustainability Framework.
"Although the red meat industry has a sophisticated approach to global trade and market access, I think it is fair to say that we are still feeling our way with global sustainability discussions," Ms Band said in an interview last year. "They are critical though, as they ultimately affect domestic policy as well as public opinion over time. We have good connections in some areas, such as animal welfare and antimicrobial resistance and nutrition, but global environmental politics is a relatively new area for agricultural industries. The approach (in the sustainability field) is similar to trade, with the federal government leading discussions, but working with industry partners for background," she said.
Ms Band's previous role with MLA has changed somewhat, with Jacob Betros taking up his new role as MLA sustainability manager (beef) a fortnight ago. He will be based out of the company's Brisbane office.
Mr Betros will work with Sarah Hyland (Sustainability Manager, Sheep and Communications) plus working with MLA's RD&A sustainability group who look after those sustainability projects.
In this role, he will be responsible for the management of the Australian Beef Sustainability Framework and related projects, including secretariat services for the industry-appointed Sustainability Steering Group, the management of data collection projects and in collaboration with RDA, coordination of research and adoption programs within MLA to deliver on the Framework objectives.  In addition, he will assist the Sustainability Steering Group and industry groups to promote the Framework to industry and stakeholders.
Mr Betros joins MLA from Northern Territory Natural Resource Management where he was a Regional Agriculture Landcare Facilitator. In this role he led and implemented the Smart Farms program for the NT Soil Consortium, the development of Best Practice Guidelines for plantation forestry in the NT and developed the Producers Network NT, aimed at promoting sustainable and productive farming enterprises to the broader community.
He holds a Bachelor of Environmental Management (Natural Systems & Wildlife), UQ and was winner of the Austcare Young Landcare Leader Award, 2017 – Northern Territory.
Biosecurity accolade to Ron Glanville
The David Banks Biosecurity Lifetime Achievement Award for 2020 was presented recently to Dr Ron Glanville, a former chief veterinarian with the Queensland Government.
The presentation was made as part of the Australian Biosecurity Awards, recognising individuals, groups and organisations in industry and government that show a commitment to working collaboratively with the government to support and promote Australia's biosecurity and the systems that uphold it.
The Biosecurity Lifetime Achievement Award recognises an individual who has made an outstanding contribution beyond their normal duties to Australian biosecurity over a sustained period of time.
Dr Glanville has dedicated more than 40 years to supporting valuable biosecurity outcomes for industries, government, the environment and communities. He spent 29 years with the Queensland government, including lengthy terms as general manager for biosecurity,  chief inspector of stock and manager of the Brucellosis and Tuberculosis Eradication Campaign. Previous winners have included Mike Ashton, Paul Kenny, Llew Russell, Paul Stephenson, Trevor Weatherhead, Bruce Christie and Trevor Beaver.
New CEO for Nuffield International
There's been a changing of the guard within the Nuffield International agricultural scholarship organisation, with chief executive officer Jim Geltch now retired.
Mr Geltch has served in the role since 2016, and prior to that, served as CEO of Nuffield Australia, a position he held from November 2005.
During his tenure, his remit was to expand the scholarship program beyond the current seven Nuffield countries. This meant identifying potential investors and candidates for the program around the world, as well as managing the application process, selections and international study program for Nuffield International Scholars.
Since 2016, 22 scholarships have been awarded, representing countries including Belgium, Brazil, Chile, the US and South Africa. This year, Nuffield International has also awarded its first scholarship to a scholar in Japan.
Nuffield International chair, Andrew Fowler, a former Scholar from Western Australia, thanked Jim for his unwavering dedication and passion for Nuffield.
"Jim epitomises what Nuffield stands for, with a passion, work ethic and determination to see this organisation develop to offer even more young agriculturalists the opportunity to travel the world studying a topic of relevance to their industry," he said. "He has always been driven to develop and inspire leadership in individuals in agriculture and sees Nuffield as a highly regarded network of leaders whose insight is sought around the world."
A farmer and Nuffield Scholar himself, Mr Geltch operates, with his sons, a farming operation in Victoria. He undertook his scholarship in 1986 to explore farmer education, advances in irrigation technology and computer-based crop modelling in Europe and Israel. He was awarded an Order of Australia in 2001 for service to primary industry
Another former Nuffield scholar Jodie Redcliffe, has been appointed interim CEO.
Vale Jim 'Grumpy' Walkley
Widely respected former geneticist and animal research scientist Jim Walkley, affectionately known as 'Grumpy', passed away peacefully on 17 March.
Jim joined the Queensland Department of Agriculture in 1995 as a principal geneticist. He was acting industry manager for beef and sheep for several years, and then became program leader in the Queensland Beef Industry Institute and its successors.
From mid-2002 to 2012 Jim was involved in the Beef CRC's as a program manager, a member of the re-bid team for the CRC for Beef Genetic Technologies, again as a program manager.
During his career he was actively involved with both the sheep and later the northern Australia beef industries in the use of genetic technologies. He was elected as an honorary member of the Association for the Advancement of Animal Breeding and Genetics in 2009. He loved nothing more than a good drop of red, walking the dog and regaling colleagues of AFL exploits past and present – especially those of his team Essendon. Fiercely proud of and devoted to his family, he equally supported and mentored DAF staff.
NT Cattleman and former NABRC chair Tom Stockwell, from Sunday Creek Station got to know Jim while both were on the NABRC council from the mid-1990s.
"He was not only a likeable and social/sceptical fella, considerably older than me, but I had a great deal of admiration for his solid understanding of animal and meat science," Mr Stockwell said. "I used to enjoy listening to Jim and another old animal scientist, Peter Ridley, discuss and argue about one thing or another. They could both reference the scientific publications going way back, and I was a bit in awe of their knowledge and professional approach."
Auditors appointed for certified beef programs
Andrew Little and Livestock Integrity Solutions Australasia have been appointed as the third-party auditors for the Australian Certified Humane beef welfare and Standing Grass, Legume and Pasture certified standards.
Alisdair Robertson, the founder of the Australian Certified Humane certification program, said David Inderias and the Fresh Supply Co team, had been contracted to capture all ACH supply chain data to the Mastercard Provenance blockchain, ensuring that consumers get the independent third-party audited grassfed, ACH product they pay for.
"All this will serve to strengthen the Australian Certified Humane standard," he said.