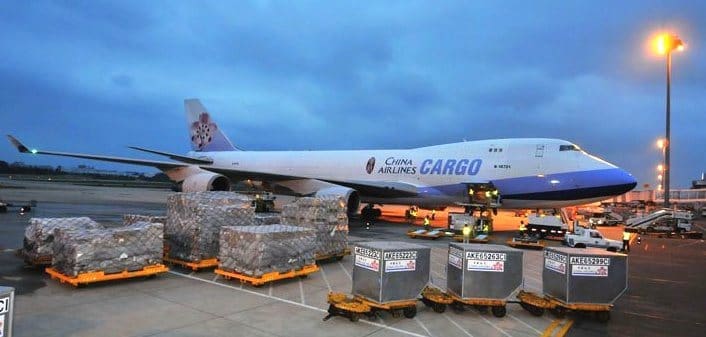 THE Federal Government has launched a $110 million package designed to get air freight exports of red meat, seafood and other perishable food commodities moving again.
Beef Central first wrote about the emerging airfreight export crisis in this article published back on 24 March.
The cancellation of international passenger flights into, and out of Australia as part of COVID-19 management saw airfreight of chilled red meat exports to Asian and Middle Eastern destinations grind to a halt a fortnight ago. The overwhelming majority of perishable food cargo leaving Australia by air goes in the holds of passenger aircraft – not dedicated freight aircraft.
Yesterday's announcement by deputy Prime Minister Michael McCormack outlined the plan to underwrite freight aircraft services into key markets in Asia and the Middle East.
Return flights would bring back vital medical supplies, medicines and equipment, Mr McCormack said.
"This will help restore key freight routes for our farmers until commercial capacity can be restored again," he said.
"We are doing everything possible to help our high-value agricultural and fisheries exporters get their produce on airplanes and into overseas markets. Everything we are doing as a Government in response to this pandemic is focused on saving lives and saving livelihoods and we know our agriculture industry is key to this."
Trade Minister Simon Birmingham said the COVID-19 pandemic had led to major air freight shortages and had disrupted supply chains around the world.
"This temporary action will help Australian producers to protect the jobs of those who rely upon Australia's export of safe, quality food into the world," Minister Birmingham said.
"Getting our export sector back on its feet is crucial to reduce job losses through the crisis and a critical part of the ultimate economic recovery. By getting flights off the ground, full of Australian produce, we're supporting our farmers and fishers who have been hit hard by this crisis."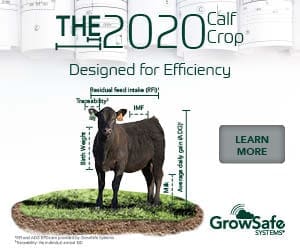 Agriculture minister David Littleproud said the initiative would focus on high-demand agricultural and fisheries exports which have been hit hard by the COVID-19 crisis.
"The more agricultural exports we can secure, the more regional jobs we can protect," he said.
The International Freight Assistance Mechanism will operate out of four key departure hubs – Melbourne, Sydney, Brisbane and Perth. It will initially focus on the key markets of China, Japan, Hong Kong, Singapore and the United Arab Emirates.
The operations will be overseen by experienced logistics executive Michael Byrne, who has been appointed as the International Freight Coordinator General. Mr Byrne has significant international logistics experience as managing director of Australia's two largest logistics companies, Toll Holdings and Linfox.
Mr Byrne will work with Austrade to help establish arrangements with exporters, airlines, freight forwarders and industry bodies plus oversee the mechanism's operations including advising the Government of destinations, freight selection and prioritisation.
The airfreight export initiative is part of the Government's $1 billion Relief and Recovery Fund to support regions, communities and industry sectors that have been disproportionately affected by COVID-19.
Total airfreight beef exports from Australia last year reached 29,540 tonnes (2.5pc of all exports), while lamb and mutton exports, dominated by a major trade into the Middle East, totalled 62,223 tonnes.
Industry welcomes Govt support
Red meat industry peak councils have welcomed the government's International Freight Assistance Mechanism announced yesterday.
Red Meat Advisory Council chair Don Mackay said it was crucial new and innovative approaches to supply chain management are introduced to ensure agrifood export demand is met as a pillar of the Australian economy.
"Continuity and affordability of air export capacity to our valued and high-end export markets in China, Japan, Hong Kong, Singapore and the UAE is critical," Mr Mackay said, in a prepared statement.
"High value air freight channels are an important part of ensuring profitability and diversity of markets for everyone in the supply chain from the exporters back to the producers. We thank the government for providing this service which will be openly competitive for all exporters of high quality, high value Aussie red meat."
Australian Meat Industry Council chairman Gary Hardwick said the government's commitment to export during this unprecedented time ensured that processors continued to access markets to underpin their businesses.
AMIC chief executive Patrick Hutchinson said the move was great news for not only for red meat processors, but for the livestock and other affiliated industries that contributed to this crucial export supply chain.
"The government has recognised the value of these exports to the Australian economy, and the move will underpin the continued success of the whole meat supply chain and the 100,000 jobs it directly supports" he said.
"Air freight of chilled meat and meat products is worth close to $1 billion each year to the Australian economy, and typically consist of high value chilled products that differ from the products being sought by Australian consumers – meaning this move is unlikely to generate any shortfalls domestically."
Australian Lot Feeders Association president Bryce Camm said the continued ability for our meat processors and exporters to deliver high quality Australian grainfed beef to customers provides feedlot operators confidence to keep cattle on feed.
"The Australian Government's efforts in assisting business continuity is applauded by the feedlot industry," he said.
Cattle Council of Australia CEO Travis Tobin said keeping a diversity of markets would make sure red meat producers were viable during the COVID-19 outbreak.
"We send 73 percent of our beef overseas – those markets are the reason cattle producers can make a profit. This means farmers can afford to produce high-quality red meat for customers at home and overseas. This initiative will also help keep the economy going in rural communities and keep locals in work."