Beef Central publishes an occasional summary of appointments, departures and achievements occurring across the red meat and livestock supply chain. Send details for entries to admin@beefcentral.com
Oakey manager Pat Gleeson leaves NH Foods
New operations director at ACC
Lotfeeder Mort & Co appoints chief executive
CSIRO Climate Science appoints new director
46 year connection with industry ends for Qld ag department leader
MINTRAC award to TAFE SA meat trainer
Oakey manager Pat Gleeson leaves NH Foods
WIDELY respected general manager of NH Foods' Oakey Beef Exports plant on Queensland's Darling Downs, Pat Gleeson, has left the company.
The sudden and unexpected departure three weeks ago has taken colleagues across the industry by surprise.
In a brief statement provided after Beef Central made inquiries, NH Foods thanked Mr Gleeson for his contribution over 25 years to the success of the Oakey Beef Exports plant and to the NH Foods Australia group.
"Pat has also been an unwavering supporter of the Australian beef industry in general, and has worked tirelessly to promote the local region of Oakey, where the plant is based," the company said.
Mr Gleeson gained wide respect for his frank and vigorous lobbying for greater chilled access for Australian beef into China, improved livestock rail access for meat plants in Queensland, labour and recruitment issues in the meat processing industry, and advocacy for Toowoomba's nearby Wellcamp International airport.
His replacement at Oakey will be Grant Coleman, currently general manager of the company's Wingham Beef Exports plant in NSW and a member of the senior leadership team of NH Foods Australia.
"Grant brings to Oakey a wealth of experience, having overseen a number of ambitious engineering projects and successful brand strategies during his tenure at Wingham," NH Foods said. His appointment was effective 4 November.
Following Mr Coleman's transfer to Oakey, NH Foods has appointed Chris Black as acting general manager at Wingham Beef Exports. Mr Black has been a member of the team at Wingham for 25 years, during which he held a number of roles, most recently as administration manager.
New operations director at ACC
As part of a succession plan to enable it to progress and further evolve into a multi-faceted beef company (more details in coming days), southern Queensland beef processor Australian Country Choice has carried out an organisational restructure designed to assist in delivery on its long term goals.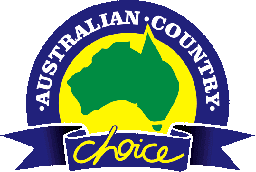 After 15 years of working in leadership and management positions across the business, Anthony Lee has been appointed to the new role of Executive Director – Operations.
Reporting to Group Managing Director David Foote, Mr Lee will take responsibility for the plant's daily operational performance, plus leading the implementation of company strategy across the ACC processing and agribusiness business units.
"It remains a big positive for the longevity of ACC to see next generation Lee family members achieving leadership succession," Mr Foote said.
New chief executive for Mort & Co
Darling Downs grainfed beef supply chain Mort & Co has appointed a new chief executive officer, as founder and managing director Charlie Mort steps back into a broader board role.
Mort & Co has appointed Stephen O'Brien as its CEO, effective 27 January.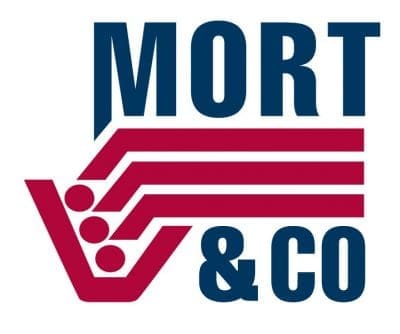 Mr O'Brien brings considerable domestic and international experience across a range of industries to the role, with a strong focus in the food arena throughout his career, having held key roles with several listed, privately owned and private equity based organisations.
Having commenced with Defiance Milling where he spent 15 years, he later spent time as general manager Parmalat Coca Cola (NT & East Timor), General Manager Parmalat (Vic, SA, TAS, WA), CEO Parmalat (USA), Operations Leader Reece, President TJM (Global) and Executive Director TJM (USA, China, Middle East).
Most recently, Mr O'Brien was CEO & Managing Director for Australian specialty wholesale bakery, Wild Breads, from 2017-2019.
With the appointment of Mr O'Brien, Mort & Co managing director, Charlie Mort, will move from his current role, into the Executive Chairman position, while simultaneously assisting in the transition. Current board chair, Richard Hughes, will step aside, but will remain a director of Mort & Co.
"This is an exciting appointment for the business and one that we see as necessary in continuing the Mort & Co success story," Mr Mort said. "Stephen has a proven track record in delivering growth as evidenced by his performances across a range of industries.
"Most importantly, his values driven approach is something that aligns perfectly with the Mort & Co culture," he said.
With regards to his own position, Mr Mort highlighted that little would change. "It's business as usual. I will still be fully involved in everything that Mort & Co does, and along with Stephen, the Board of Directors and Executive Committee, we are aiming to ensure that the business evolves and continues to grow," he said.
New director for CSIRO Climate Science
Dr Jaclyn Brown has been appointed as the new director of the CSIRO Climate Science Centre.
Dr Brown is a climate research scientist and mathematician with experience in climate projections and weather forecasting. She joins the Climate Science Centre from CSIRO's Agriculture and Food sector where she was a senior research scientist developing climate decision tools and digital agricultural applications.
Dr Brown will lead the Climate Science Centre (CSC), which was established in 2016 and united CSIRO's atmospheric, ocean and climate observation and modelling capabilities. The CSC collaborates with local and state governments for climate adaptation and mitigation across many sectors, including agriculture and energy.
Jaclyn brings incredible enthusiasm and vision to the role," Director CSIRO Oceans and Atmosphere Dr Tony Worby said.
"She is a natural networker and connector, and her experience engaging with external stakeholders across the community, and with industry, will serve the Climate Science Centre well in the coming years."
Dr Brown will start in her new role in January, based in Hobart.
"Drought and climate change are two big issues Australia is facing. The Climate Science Centre has an important role to play in providing the best information and forecasts to the people that need to make decisions for our future," Dr Brown said.
"Determining how we can deepen our collaboration with government and industry to address these challenges is something that I'm excited to tackle."
Outgoing CSC director Dr Helen Cleugh, who is stepping back from the leadership role, will continue to work alongside Dr Brown at the CSC.
46 year connection with industry ends for respected Qld ag department leader
John Darlington ended a distinguished 46-year connection with agriculture when he retired from Queensland's Department of Agriculture recently.
Most recently director of Animal Industries within the state department, Mr Darlington built up a rapport and deep respect across various sectors of agriculture in Queensland.
He spent a total of 40 years with the department in two stints, including a series of senior departmental management roles.
International Meat Secretariat prize to young scientist
Young New Zealand scientist Sam Hitchman recently won the International Meat Secretariat prize for Young Talent in Meat Science and Technology, presented during a recent congress in Berlin, Germany.
Mr Hitchman earned the award after presentations at the International Congress of Meat Science and Technology.
He presented two posters and gave an oral presentation on behalf of the NZ Ministry for Business Innovation red meat research program, on capturing the value of red meat. His winning presentations were about NZ's meat quality assessment prototype involving fusion of four sensor technologies, robotics and artificial intelligence.
Mr Hitchman works in a research team that includes AgResearch, Callaghan Innovation, the Dodd-Walls Centre and Scott Technology.
The AgResearch NZ scientist said he was a little surprised to present on behalf of his research team, and win the award.
"I am a physicist, so I am not your traditional meat quality scientist, but it may have worked in my favour," he said.
Robotics has been a consistent theme at many meat industry forums in recent years, and Mr Hitchman felt his presentation may have stood out in the crowd, because he focused a lot on the hardware the team used.
"I think it came to down to the fact our meat robotics program is about gaining better data as opposed to make abattoirs more efficient, which seemed to be a common thread of the other robotics presentations I saw. Gaining better data broadens the impact of our research and using robots introduces greater levels of consistency," he said.
The team, led by principal investigator Dr Cameron Craigie, has designed and engineered a robot and sensor platform that can provide more accurate and consistent measurements of beef loin cross-sections. The method is non-destructive and can objectively predict meat quality and other properties such as intramuscular fat, pH and tenderness.
Hyper-spectral cameras and spectrometer technology have been incorporated as the primary source of data collection. Samples are placed on the platform's robotic arm and the sample surface is mapped by a 3D camera. Co-ordinates are then computed for each sensor connected to the robotic arm and the system is responsible for path planning and sequencing of events such as specialised lighting, shutter actuation and data logging of each sensor.
For his efforts, Hitchman won an all-expenses paid trip to next year's IMS conference in Cancun (Mexico). Source: Meat Export NZ.
Finance provider Greensill strengthens global team
Agri-financier Greensill has made a series of appointments to strengthen its international finance team.
In a statement the company said its presence in agribusiness was expanding, with a new team dedicated to unlocking capital for the entire agricultural production chain.
"The agricultural sector contains many complex businesses with differing needs. Understanding the business flow and go-to-market strategies for a particular client is important. There are countless variables that can affect their performance, sometimes dramatically. Greensill understands this," it said.
Greensill claims its global operation is equipped to address the needs of the entire agriculture sector, from farm to table, in ways that traditional finance providers simply cannot.
As reported earlier, Justin Harrison has been appointed Greensill's global managing director, agriculture.
Mr Harrison has spent 30 years in hands-on agriculture as well as the banking sector. Prior to joining Greensill, he worked with Rabobank for 16 years, where he held numerous senior management positions in Australia and overseas. He started his career working as a lecturer at the Australian College for Tropical Agriculture.
Now joining Mr Harrison in senior executive roles with the company are:
Brian Haezebroeck, managing director for global business development. Mr Haezebroeck spent 20 years with John Deere and Rabo AgriFinance, and possesses a broad-based management background with a strong business development and marketing emphasis, deeply rooted in food and agriculture finance.
Four other directors – all drawn from Rabo Agrifinance, have been appointed by Greensill. They include Scott Cline, Jamey Ross, Ryan Waterman and Tom Owen, all based in the US
MINTRAC award to TAFE SA meat trainer
Meat Industry Training body MINTRAC has awarded its 2019 Eddie Andriessen Award to TAFE South Australia instructor Tom Collyer.
The award, made during MINTRAC's Meat Inspection and Quality Assurance dinner last month, is presented annually to an individual who has made an exceptional contribution to Meat Inspection and Quality Assurance training in the red meat industry.
Mr Collyer began his career as a meat inspector with the Australian Quarantine Inspection Service, where he spent 26 years before joining TAFE SA as a meat safety facilitator. He is currently lead facilitator for all Department of Agriculture Authorised Officer training for Response Consulting and also works independently for other organisations, most recently South-West TAFE, as trainer for the Federation University meat inspection students.
Mr Collyer's extensive knowledge of meat processing and meat inspection has come from his involvement in the TB eradication program and positions as the senior supervising meat inspector of six export meat processing plants and various non-slaughtering plants.
He is a qualified slaughterman, boner and retail butcher, holding Certificate IVs in Meat Processing (Meat Safety), (Quality Assurance) and (Leadership). As a respected trainer across Australia, in February he joined the 'Legends Group' who combined to pass on their knowledge and skills to the next generation of meat inspection trainers in Wagga Wagga.
Mr Collyer has contributed extensively to the development of new qualifications and training materials for MINTRAC, in particular the meat safety qualifications, MHA training, image library and multiple species ante- and post-mortem materials.
The Eddie Andriessen Award was set up to recognise Eddie's services to the meat industry as well as acknowledge the services and skills of meat inspectors and quality assurance officers, and the importance of their role in the Australian meat industry.