OPINION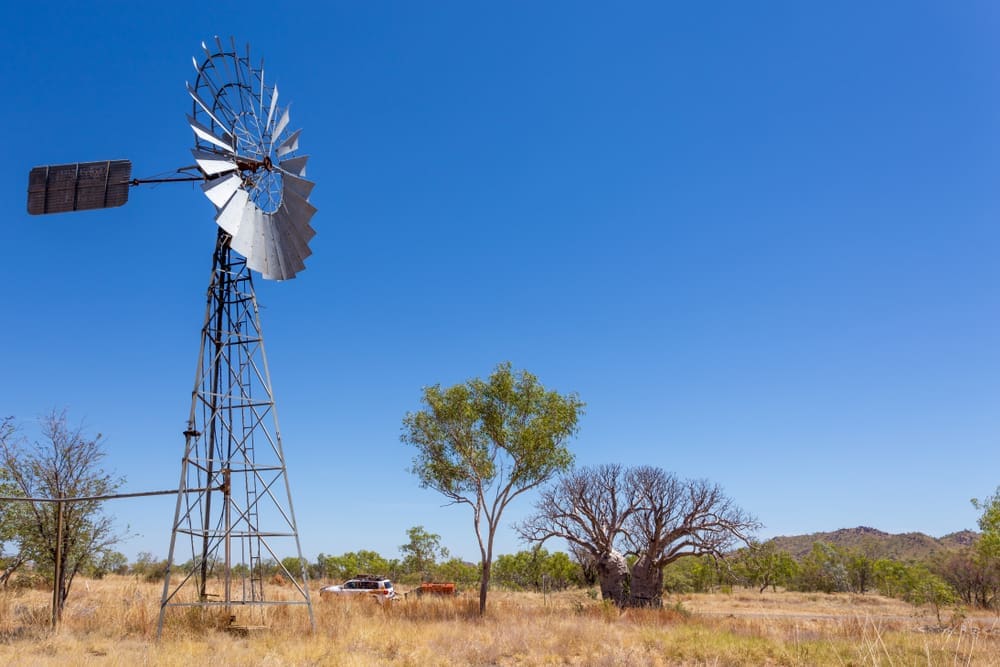 A TELEVISION presenter standing in Adelaide's Rundle Mall with 20 litres of water and a 500-gram steak asks passing shoppers how much beef they think could be produced on a farm using that amount of water.
He reveals, to their surprise, and apparent dismay, that 20 litres of water would produce just one tiny gram of beef.
He then explains that a UN report says it takes over seven thousand litres of water for a grazier to produce a 500-gram steak.
"And that's just for starters," he adds.
"Cows would also need a lot of land, a lot of feed, and they are big producers of greenhouse gases."
With those few comments he leaves his shopping mall guests and viewers of the ABC Catalyst program, in which the segment appeared last week, with the impression that cattle are destructive for the planet, before suggesting people should consider eating insects instead – "they have as much protein and minerals as beef, and they use ten times less land and far less water and produce less greenhouse gases".
There are many sources of information beyond an outdated UN figure the program could have checked to test if the often repeated claims about beef's environmental impact actually hold water.
As former Australian Farm Institute director Mick Keogh has pointed out most of the endless estimates of the water footprint of all sorts of different foods, including beef, suffer from inconsistent definitions and poor assumptions and have been discredited as the science used to account for water usage has evolved.
This peer-reviewed paper published by scientists from the CSIRO estimated that Australian beef production systems utilise between 3.3 and 221 litres of water per kilogram of liveweight.
This equates to approximately 7.8 – 526 litres per kilogram of lean meat, assuming normal dressing percentages.
"Just as importantly in relation to water use in beef production is the question of whether there are alternative, competing uses for the water or not," Mr Keogh pointed out at the time.
"The use of even 526 litres to produce a kilogram of beef in grass-fed production systems such as are the case in Australia and Brazil is of little significance if the water was not otherwise going to be utilised for food production.
"In fact, given that livestock are estimated to provide about 20pc of the global protein supply, the use of rain fed pastures for beef cattle or sheep production is a very important addition to global food supplies, and reduces the need to clear more land for crop production."
Claims that beef is a massive drain on water tend to attribute factor every drop of rain that falls on all land grazed by cattle to beef production, despite much of that water becoming run off or infiltrating soil under pastures or used by trees or plants and not consumed by grazing cattle.
The suggestion is that cattle production could be easily replaced by plant crops, when in reality much of the land used to graze cattle in Australia lacks adequate rainfall or the quality soils needed to reliably grow crops – this year an all-too-telling example. Grazing ruminants with their unique digestive systems are the only way to convert the dry scrub and grassland that dominates much of Australia into food for humans. These areas are also where many of the cattle that are finished for a final 100 days or so on grain are bred and spend most of their lives.
While the absolute volume of water in the landscape used to produce cattle is attributed to beef production, the same accounting methodology is often not used when comparing the amount of water used to make other products, Mr Keogh pointed out in his 2014 article.
Similar partial accounting methods are used to create many of the statistics used to vilify meat production on environmental impacts but which ignore large parts of the natural carbon cycle in the case of greenhouse emissions.
"They also fail to recognise that meat products are much more energy and nutrient dense than grain or plant products, and therefore comparisons involving a standard weight of a specific food are particularly misleading," Mr Keogh wrote.
"They also fail to recognise the high levels of food waste associated with plant products compared to meat products. Perhaps most misleading of all is the failure to recognise that pasture and range fed grazing animals harvest water and carbon that would otherwise be unavailable for human consumption or use."
Earlier this year one western Queensland cattle producer offered a practical estimate of water use over the lifetime of a two-year-old grassfed steer dressing at 300kg with a lean meat yield of 60pc to produce 180kg of beef.
"Say the animal drinks 40 litres /day (generous) for 730 days. That equals 29,200 litres divided by 180kg = 162 litres per kilogram."
Adding the water used to process meat in Australia also fails to bring the overall figure close to the claimed 14,000 litres per kilogram.
Jack Burton who operates the Kimberley Meat Company in northern WA explained in an earlier comment to Beef Central that his abattoir uses approximately 300 litres per animal.
"That water (nutrient rich) is then used to grow crops on our irrigation area. Also most of our cattle are grazed on the Kimberley Savannah grasses.
"If cattle don't eat this grass it simply burns every couple of years and emits carbon.
"If they do eat it, it either produces beef or dung beetles bury it. The discussion is not simply beef and beef. There are many variables."
Figures from the Australian Meat Processor Corporation suggest the average abattoir water consumption in Australia is 8600 Litres/1000 Kg of Hot Standard Carcass Weight beef, or 8.6 litres per kilogram.
As alluded to by Mr Burton, many abattoirs then seek to recycle that water for various uses such as irrigating crops, washing infrastructure or into ponds for capturing methane to produce energy.
Research conducted by the University of NSW in 2010, funded by Meat & Livestock Australia, found that it took 180–540 litres of water in Southern Australia to produce one kilogram of red meat.
"We show that for media claims that tens or hundreds of thousands of litres of water are used in the production of red meat to be true, analysts have to ignore the environmental consequences of water use," the reported stated.
Sarah Taber, a US-based agricultural scientist, makes the point that assumptions that vegetarianism is always more sustainable draw from a "Euro-centric" perspective, where limited land and surplus water makes it relatively easy to grow food crops and less sensical to dedicate vast tracts of land to graze cows.
"In other parts of the world, however, the opposite is true. For example, in the Chihuahua desert of Western Texas and Northern Mexico, it would take a thousand times more water to grow an acre of crops for human consumption, than it takes to grow an acre of cow on wild range."
When a group of Adelaide Mall shoppers were told by the ABC Catalyst presenter it takes 20 litres of water to produce a single gram of beef, they described the revelation as 'shocking'. How many viewers of the ABC program came away with the same response? Having already established the case against beef, the presenter then moved onto the benefits of plant-based fake meat burgers as an more sustainable alternative: "more sustainable than beef, an easier sell than meal worm tacos, double tick, and if we want to eat more sustainably than into the future, we have no choice, we have to find alternatives."
Consumers need the full picture to make informed product choices. Thinly-sliced takes on beef's environmental impacts should be about as difficult to swallow as one of those worm tacos.