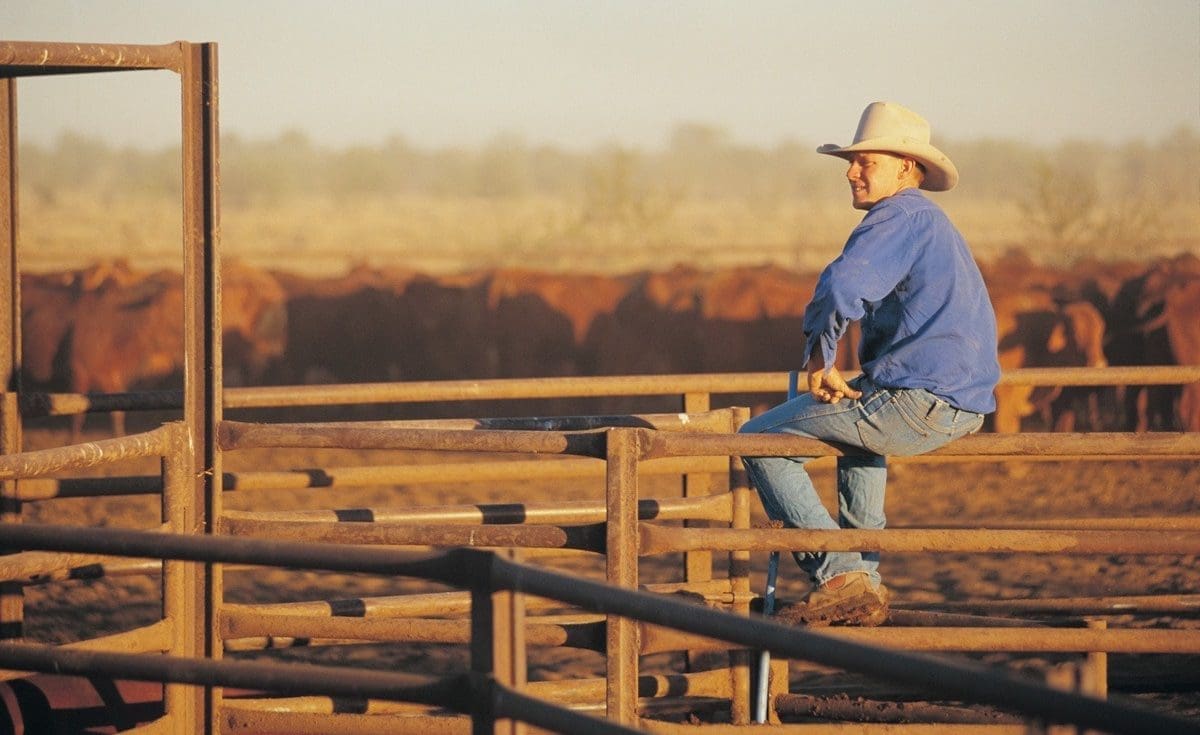 IS Western Australian mining magnate Twiggy Forrest positioning himself for a takeover bid for the world's largest beef producer, the Australian Agricultural Co?
The financial market was alive with speculation this afternoon, as evidence emerged of Mr Forrest's stake in AA Co rising dramatically yesterday, to 17.4 percent of the stock.
The overwhelming majority of that increase was driven by his purchase of Paul Holmes a Court's Heytesbury Pty Ltd stake in AA Co, which as Beef Central reported earlier, has grown progressively over the past 18 months to 45.5 million shares (about 7.5pc of the stock). The Heytesbury stake sold yesterday to Mr Forrest for $96.875 million, representing $2.13 a share.
Heytesbury had progressively bought AA Co shares in small parcels over the past 18 months, paying anywhere from a little over a dollar to closer to $2, as the stock has risen. It suggests Heytesbury, which now ceases to be a substantial shareholder, has had a financial windfall in the deal.
AA Co's share price rose dramatically today as speculation about a possible takeover bid from Mr Forrest unfolded. The stock opened at $1.98 at the opening bell this morning, closing at $2.22, a colossal 12pc rise.
Under corporate law, Mr Forrest cannot go beyond a 19.9pc stake without launching a takeover offer for remaining company shares. He now sits within 2.5pc of that mark.
Beef Central first reported on Mr Forrest's growing stake in AA Co back in February, by which time he had built his holding to 5.31pc, worth about $35.4 million. Beef Central put a series of questions to Tattarang at that time over its share buy-up. Chief investment officer John Hartmann provided the following oblique response:
"Tattarang is committed to investing in Australian businesses and brands that showcase the best of our country to the world and support local jobs. Our investment in Australian Agricultural Co is part of this commitment."
"This is a long-term investment for the Tattarang Group," he said.
Asked by Beef Central for further comment this afternoon, Tattarang simply repeated its earlier statement.
Mr Forrest's current stake of almost 105 million shares, worth about $233 million on this afternoon's closing value, giving him a voting power of 17.41pc.  He bought more than 57 million shares (the Heytesbury parcel of 45.5 million, plus other smaller parcels) since 10 June.
"Traders are clearly betting on a takeover being mounted," an experienced market watcher told Beef Central this afternoon.
Under corporate law, Mr Forrest must offer to buy all other shareholders' stock, if he hits the 20pc trigger point – at a price at least as high as what he has paid anybody else.
To make that attractive, it's likely he would have to offer well above the current market price, sitting this afternoon at $2.22. Speculation over that is the key reason why the stock leapt as it did during trading today.
Worth noting, despite today's rise in stock value, AA Co still sits below its net tangible asset (NTA) value of $2.27, following recent property and cattle revaluations (see earlier report).
The big question is, how does AA Co's largest shareholder, British billionaire Joe Lewis, who holds +48pc of the stock, react? Mr Lewis has shown no signs of wanting to sell his AA Co stake to this point, and he retains a dominant hold on the AA Co board. But Mr Lewis, born February 2, 1937, is now 85 years old, and market watchers are increasingly drawing attention to this fact.
Strangely, despite the size of his stake, Joe Lewis himself has not been obliged to make an offer to buy out other AA Co shareholders, because he has used a 'creep' facility which allows him to grow his stake in small increments each year.
He originally avoided the need to make a takeover bid by utilising one of the exemptions to the Australian takeover rule, based around lending money to the company in which you have invested, on a convertible note basis. Mr Lewis bailed-out AA Co, through a big loan facility, later converted into equity, which allowed him to escape the takeover rule.
Board seat(s) for Tattarang?
Questions are already arising about whether Mr Forrest's Tattarang will be offered an AA Co board seat (or seats), as a result of today's developments.
"If I was the board, I certainly would,  before he even asks," Beef Central's contact said. "Better to have him inside the tent than outside, criticising the board's decisions and policy," he said.
Some speculation has suggested that at least part of Mr Forrest's move on AA Co may be motivated by unutilised potential to build a carbon revenue stream out of the company's land assets, covering around one percent of Australia.
AA Co chief executive Hugh Killen recently made comment about unresolved opportunities in carbon for large pastoral companies in northern Australia.
Key to AA Co's attractiveness as a takeover target is the quality of its pastoral assets, considered some of the jewels in the crown of the northern Australian pastoral industry.
Part of that comes through length of tenure, in Beef Central's opinion. AA Co celebrates its two-hundredth anniversary in 2024, meaning the company was able to 'cherry-pick' the best possible assets in each location, at a very early time.
The company's magnificent Avon Downs Station on the Barkly Tableland, for example, celebrates 100 years of unbroken AA Co operations on 29 June. Beef Central looks forward to being a participant, in celebrating the milestone.
"If you want to go into the market and buy an A-grade large-scale grazing property right now, you have to pay a very, very full price," the market watcher said. "There was a big, big premium already being paid 12 months ago, but it has only grown, and that's reflected in the current interest."
"Looking at his recent behaviour, Twiggy Forrest is serious about Australian ag, and AA Co in particular. He is very determined, and I think he's going to get it, eventually," he said.
"It would be good for Australian ag. He has a deep connection with the cattle industry, with generations of his forebears in the industry in the Kimberley. He would be a good custodian of AA Co, if it pans out that way."
If Joe Lewis is not tempted to sell to a possible offer from Tattarang, it means AA Co would have two very large shareholders, which combined would hold around 68pc of the shares. The ball, currently, appears to be very much in Joe Lewis's court.
Shareholding thresholds
The key shareholding thresholds in an ASX-listed Australian company from a Corporations Act perspective are:
Greater than or equal to 5pc of shares – obligation to file substantial holding notice (as Tattarang has filed this week, and Heytesbury did back in December)
Greater than 10pc – ability to block compulsory acquisition
Greater than 20pc – takeovers threshold
Greater than 25pc – ability to block scheme of arrangement and special resolution
Greater than 50pc – ability to pass ordinary resolution
Greater than or equal to 75pc – ability to pass special resolution, and
Greater than or equal to 90pc – entitlement to compulsory acquisition.