PLEDGES to eliminate deforestation and cut global methane emissions have headlined proceedings at the COP26 climate summit in Glasgow in its opening days.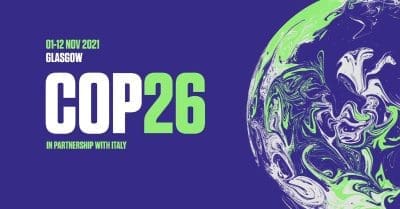 Australia has joined 122 countries in signing a global declaration to halt and reverse deforestation and land degradation by the end of this decade.
More than 100 countries have also signed a pledge to decrease methane emissions by 30 percent by 2030, however Australia was not among them – a position supported by both major parties.
Both policy areas have significant potential implications for Australia's cattle industry.
Pledge to end deforestation
The global deforestation pledge is underpinned by a $25 billion investment of public and private funds "to protect and restore forests".
Details of what the pledge will require are still limited, but Cattle Council of Australia CEO Travis Tobin said impacts on local production should be limited with data showing tree cover in Australia is increasing.
"Balanced grazing landscapes are important to encourage biodiversity, carbon sequestration, and maintain soil health, by managing and conserving grasses, shrubs, and trees," he said.
"Cattle Council does not expect this deal will impact local production as tree cover on Australian beef country is increasing.
"The Intergovernmental Panel on Climate Change has ranked Australia highest amongst OECD countries with the largest net gain in forest area since 2010."
MLA managing director Jason Strong told Beef Central that impacts should be minimal on Australian livestock production, provided "there is a sensible description around deforestation".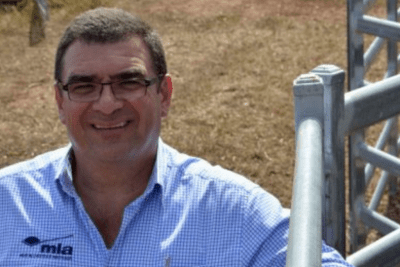 "The industry manages the land for grazing and environmental benefits. Striking the balance between tree and grass cover is a key priority under the Australian Beef Sustainability Framework, which communicates progress in an open and transparent approach."
"Whilst reducing deforestation and increasing carbon storage using trees is a common talking-point, soil carbon sequestration in Australia's vast natural grazing lands presents an great opportunity red meat producers.
"Trees have a place on farm and our insights are that 10-20pc of a livestock farm under well designed shadelines and shelterbelts, where they can be maintained or established, can unlock livestock production benefits alongside environmental benefits.
"However, producers are most interested in ways they can increase soil carbon storage in grazing land, because they understand it's good for soil health, land and animal productivity, drought resilience and demonstrates action on climate change."
Does Commonwealth have mandate to implement a deforestation policy?
Professor Mark Howden from the Australian National University told AAP that the States and Territories are responsible for land clearing management in Australia.
That raised the question as to how Commonwealth could implement the pledge.
"Queensland and NSW will be the ones where in particular there appears to be restlessness about land clearing restrictions," he said.
Global Methane Pledge
Australia was among several nations that did not sign up to the so-called Global Methane Pledge to slash methane emissions by 30 percent by 2030.
Senior Government figures including Nationals leader and Deputy Prime Minister Barnaby Joyce and Minister for Energy and Emissions Reduction Angus Taylor have claimed such a commitment would require Australia to significantly reduce herd numbers, and even to shoot cattle.
Key Australian livestock sector groups however have told Beef Central that the industry is already a long way down the path to achieving its goal of achieving carbon neutrality by 2030 (which is in effect a goal to achieve net zero greenhouse gas emissions by that date).
Will there be a need to reduce the size of the cattle herd to achieve a net-zero commitment?
No, is the firm view of both Cattle Council of Australia and Meat & Livestock Australia.
CCA president Markus Rathsmann: "The Australian red meat industry is progressing a plan to be carbon neutral by 2030 – this will be achieved through both emissions reductions and offsets.
"It's important we remain focussed on our goal to be carbon neutral and we will use the most effective path to get there.
"There will be no need to reduce the size of the cattle herd to achieve our net-zero commitment.
"Methane comes from numerous sources and it is important to remember agricultural methane is part of a natural cycle with limited environmental impact.
"At the end of the day, Australians want to be assured red meat production doesn't warm the planet and we are working towards giving them that assurance."
MLA managing director Jason Strong: "MLA will not consider solutions that are driven by any negative impact, or material negative impact on industry productivity or profitability.
"MLA has been supporting the industry for the past four years (since the CN2030 target was established) to get on with the job of using world-class technology and practices to demonstrate profitable and productive ways to reduce net emissions, without the need to reduce livestock numbers.  We have a pretty good handle on the challenge facing industry and the industry has already made some incredibly good progress."
He said two clear challenges stood out for the industry.
One was to continue to demonstrate the differences in the different types of methane cycles and being able to demonstrate the net contribution of livestock now is less than it was 10 years ago.
"Then we're not contributing to warming," he said.
"So these goals around restricting global warming to 1.5 degrees, well the livestock industry is well in front of it so that is really important piece and we have got to have that differentiation."
The other one was to increase understanding of the role technology and interventions such as feed supplements can play in reducing cattle emissions. "Anyone who is saying livestock produce this much methane and you can't do anything about it, they're just flat wrong.
"That has already been demonstrated (that it does reduce emissions). How we then do that, we have got nine years to sort that out and are well on the path to doing that."
Mechanisms to hold private corporations accountable to pledges
With discussions set to continue for the next 10 days, mechanisms to hold the private sector accountable for its green credentials are on the table.
A new body called the International Sustainability Standards Board (ISSB) has been set up and it will be targeting a practice called "greenwashing" – or companies using misinformation about their environmental footprint to appeal to so-called "ethical investors". Thousands have been protesting against the practice in the streets of Glasgow.
The ISSB is set to release its first set of standards to its parent organisation the International Financial Reporting Standards Foundation next year. Countries, like Australia, will then decide if they want to adopt the standards.
For banks, cattle and beef companies marketing environmental standards to investors, the ISSB could have implications.
A global price on carbon is also on the table, with the International Monetary Fund, politicians and many companies all voicing support. However, it remains unclear whether an agreement will be made.
"More balanced" view of livestock emerging
 Jason Strong says he believes a more balanced view about livestock is now emerging in global discussions.
"We have seen a couple of specific examples such as the UN food systems summit," he said.
"There was, largely driven by Australia, quite a global effort to get that discussion back on more sensible terms, because it was really being hi-jacked by the anti-livestock agenda, and it ended up being quite a balanced discussion.
"I think it demonstrated a few things – one that the livestock sector can actually come together and be more collaborative, and we have got to get together and do a heap more on that.
"But also I think it showed a bit more balance coming into these discussions, and what else plays out the rest of this week in Glasgow around that will be interesting in well."