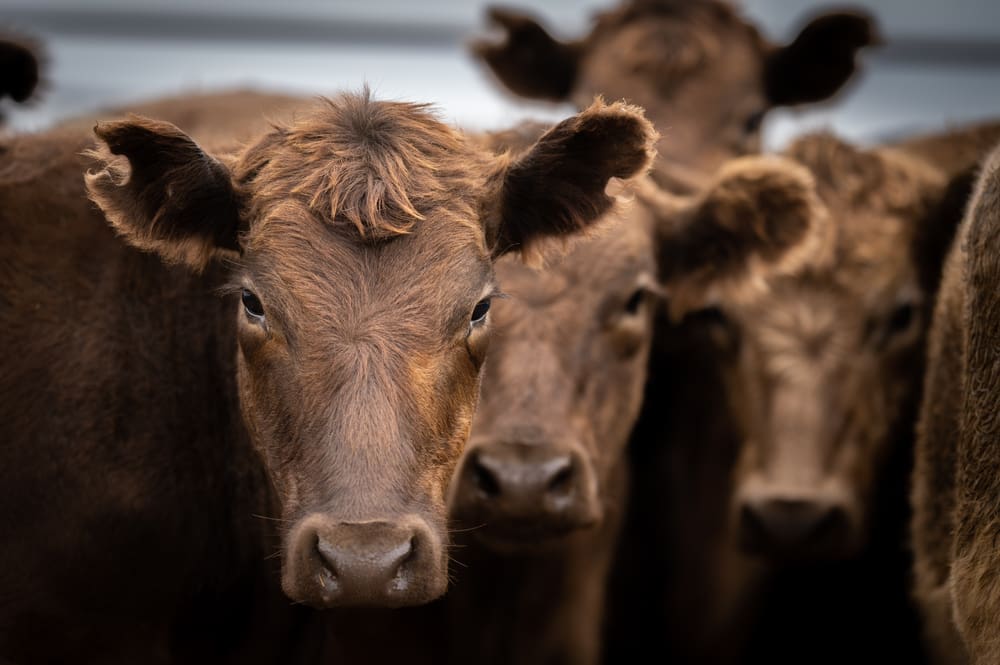 A BELATED but timely collaborative effort from various sectors of the global livestock industry helped to provide a more balanced, science-based outcome for animal agriculture than originally feared likely at the recent United Nations Food Systems Summit in New York last month.
But despite those efforts, the war against meat is intensifying, and complacency is a luxury the livestock sector can no longer afford.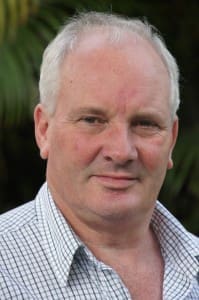 That is the view of prominent Australian red meat industry identity Rod Polkinghorne (left), who warns that greater levels of global industry collaboration are needed to ensure the science supporting the role of animal agriculture and meat consumption in healthy landscapes and healthy diets is effectively communicated.
Mr Polkinghorne has worked with a range of scientists and industry experts this year to explore the science surrounding meat consumption and livestock production, aiming to gain a clear, evidenced based understanding of how claims by opponents to the meat industry stack up.
"Having dug and dug and dug and dug, I think the deeper you dig the more confidence you have that the science is strong – you are not going to have a world unless you have animals in it," he said.
"A whole lot of agricultural land, around two thirds, can't grow crops and the crops themselves are going to generate more methane or more CO2. The story (for red meat) is really positive, and we are sure as hell part of the solution."
'We are sure as hell part of the solution'
Mr Polkinghorne said he was motivated to start looking more deeply into the science after becoming alarmed by the degree of anti-meat rhetoric being pushed on social media and strongly influencing policy, particularly in Europe.
In the lead up to the UN Food Systems Summit on September 23, he said social media noise was deafening with the message that livestock and particularly cattle were going to destroy the planet in no time, while eating beef would cause people to die 20 years younger than they should.
Ridding the world of meat and replacing it with plant-based foods would ensure "everything would be wonderful", was the central message.
"That was such a strong narrative and I think it was almost close to being accepted as fact," Mr Polkinghorne said.
"If you went and talked to a 22 year old girl in London she would probably still think that."
Belated effort by livestock sector
The UN Food Systems Summit was the culmination of 18 months of dialogue involving hundreds of countries and stakeholder groups to examine changes required to global food systems to achieve the United Nations' 17 Sustainable Development Goals by 2030.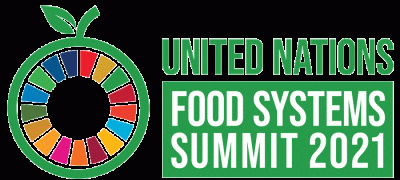 Early signs raised concerns the event was set to be disproportionately influenced by anti-meat lobbyists.
The appointment of people with strong backgrounds in anti-meat activism to prominent summit roles, and pre-summit narratives advocating the adoption of EAT Lancet's so-called "Planetary diet", which recommends cutting meat consumption to just 14 grams per person per day, fuelled doubts about the processes' commitment to hard science and objectivity.
"The expectation was that the UN would come out and say the whole world has to adopt the EAT Lancet diet to save the planet and that will involve meat consumption coming back essentially to nothing," Mr Polkinghorne said.
Perhaps it was the wake up call needed to spark action but ultimately a number of industry groups and Government bodies which had been largely uninvolved engaged late in the process.
Mr Polkinghorne believes the belated efforts helped to demonstrate at UN level that there are two sides to the story.
Better than expected outcome
Ultimately the result was "more balanced than you would have dared hope three months ago".
There was also a sense that prominent summit members driving strong anti-meat agendas, confident the process favoured their position, pushed too far in calling on hundreds of countries to eliminate meat.
"That generated a huge amount of dissent within the whole UN structure, it managed to galvanise farmers and got a lot of people thinking and talking together, and at a formal level to show that there are two sides to the story."
Greater battles ahead
While the efforts helped the global livestock sector to dodge a bullet, many more shots lie ahead, most pressingly in the form of the Climate COP 26 conference taking place in Glasgow at the end of this month.
Mr Polkinghorne said it had been encouraging to see the industry working together on a global level, through groups such as the Global Meat Alliance, World Farmers Organisation, and the Protein PACT in the US,  along with the Global Sustainable Livestock Coalition, which was formed as a direct outcome of the UN Food Systems Summit.
It was also very encouraging to see strong Australian engagement with the Department of Agriculture, Water and Environment participating in the coalition, he said.
Internatonal effort still not adequate
However, despite these efforts and the fact people are now talking internationally, Mr Polkinghorne said there is still not a "large enough, really coordinated and adequately funded effort" to match the scale of those opposing the industry.
"I think these coalitions for action could be really productive, but will require major players that are all engaged in sharing info and intel and ensuring there is an effective social media presence, that is what it is going to take.
'I wouldn't want anyone to get complacent'
"Short term has been better than expected because finally there has been some push back, but long term I wouldn't want anyone to get complacent, because I think it is going to take a really strong unified global effort to try to get back on track.
"We have to have a really consistent constant message from social media down, you have to be able to compete with the opposition noise.
"We need to get the lesson that if you ignore these things for 20 years, as we have done, you're going to get decimated."
Warnings against complacency in the face of mounting opposing narratives have been sounded now for several years.
The 2013 article linked below is just one example, which urged the Five Nations Beef Alliance meeting that year to collaborate globally on industry communication.
Eight years later the calls continue while an extremely organised and well resourced anti-meat movement continues to build its influence over global narratives.
RELATED ARTICLE:
$1 million carrots, $450,000 burgers and free kicks for anti-meat activists