Leading Australian Wagyu producer David Blackmore could be forced to relocate his award-winning cattle operation from his farm near Melbourne following complaints from neighbours about machinery, noise and birds.
Mr Blackmore, a fifth generation farmer, is a pioneer of the Australian Wagyu industry and a recognised leading producer of premium fullblood Wagyu beef. David Blackmore Wagyu features in some of Australia's and the world's best restaurants including Neil Perry's Rockpool in Sydney, and Heston Blumenthal's Fat Duck.
Mr Blackmore runs 1350 fullblood Wagyu cattle on a 150 hectare property near Alexandra 130km north east of Melbourne. About four years ago he abandoned conventional lotfeeding systems in favour of a "farm-fed" program where small mobs of 25-30 cattle are held in five acre (2.3ha) grassed paddocks, with access to water and feedbunks.
Mr Blackmore has previously explained to Beef Central that the shift to the 'farm-fed' system was focused on meeting the expectations of the operation's high-end consumers in terms of environmental management and animal welfare.
In 2012 he was named the Australian Livestock Producer of the Year in the Australian Farmer of the Year Awards and in 2013 was awarded the Howard Yelland Beef Industry Award for his outstanding contribution to the development of the Australian beef industry.
However, in what is being seen as a serious test of the right to farm in Victoria, he may now be forced to move his operation.
The Murrindindi Shire council has taken the view that Mr Blackmore is running a commercial feedlot not a cattle farm. After complaints were received from local neighbours, which include hobby farmers, about feed trucks, noise, dust and cockatoos, the council has refused him the necessary "intensive cattle production" permit to continue his operation.
This was despite the council's own planners recommending in a 20-page analysis that approval be granted to the Blackmores, with not one objection from the state's referral authorities.
Public attention was drawn to the Blackmore family's case in the Weekend Australian on Saturday.
Yesterday leading chef Neil Perry launched a petition supporting Mr Blackmore's right to farm on the website change.org, which as of this morning had been signed by over 1000 people. The leading restaurateur has posted an open letter on the site as well as on Facebook and Twitter calling on Victorian premier Dan Andrews, state agriculture minister Jaala Pulford and Federal Agriculture Minister Barnaby Joyce to give David Blackmore back his right to farm and "allow him to continue to bring us the finest and most sustainably produced Wagyu beef in Australia."
The Victorian Farmers Federation has also taken up the case, describing the decision by Murrindindi Shire Council as "absurd".
VFF president Peter Tuohey said the permit rejection was a roadblock to one of Australia's most innovative livestock pioneering families.
He said he met with the Blackmores a fortnight ago and concluded they had strong grounds to appeal Murrindindi Shire Council's decision to the Victorian Civil and Administrative Tribunal (VCAT).
"The fact is David Blackmore and his family were willing to comply with a raft of 20 permit conditions – from maintaining paddock cover to bird management," Mr Tuohey said.
"Yet the councillors rejected the permit on the basis of three brief dot points that had already been addressed under the permit conditions.
"Council decisions like this undermine the prosperity and future of agriculture in this state. We need innovators like the Blackmores to help build this nation, as traditional manufacturing declines.
"As I've said before, the real danger is that we end up seeing this "intensive animal husbandry" planning law used to stifle the growth of Victorian agriculture."
Mr Tuohey said it was telling that council's planners put together a 20-page report recommending a permit be granted to the Blackmores, with not one objection from the state's referral authorities.
Council document show the Blackmore's application was referred to:
Goulburn Murray Water
The EPA
Department of Environment, Land Water and Planning
Goulburn Broken Catchment Authority.
Department of Economic development, Jobs, Transport and Resources.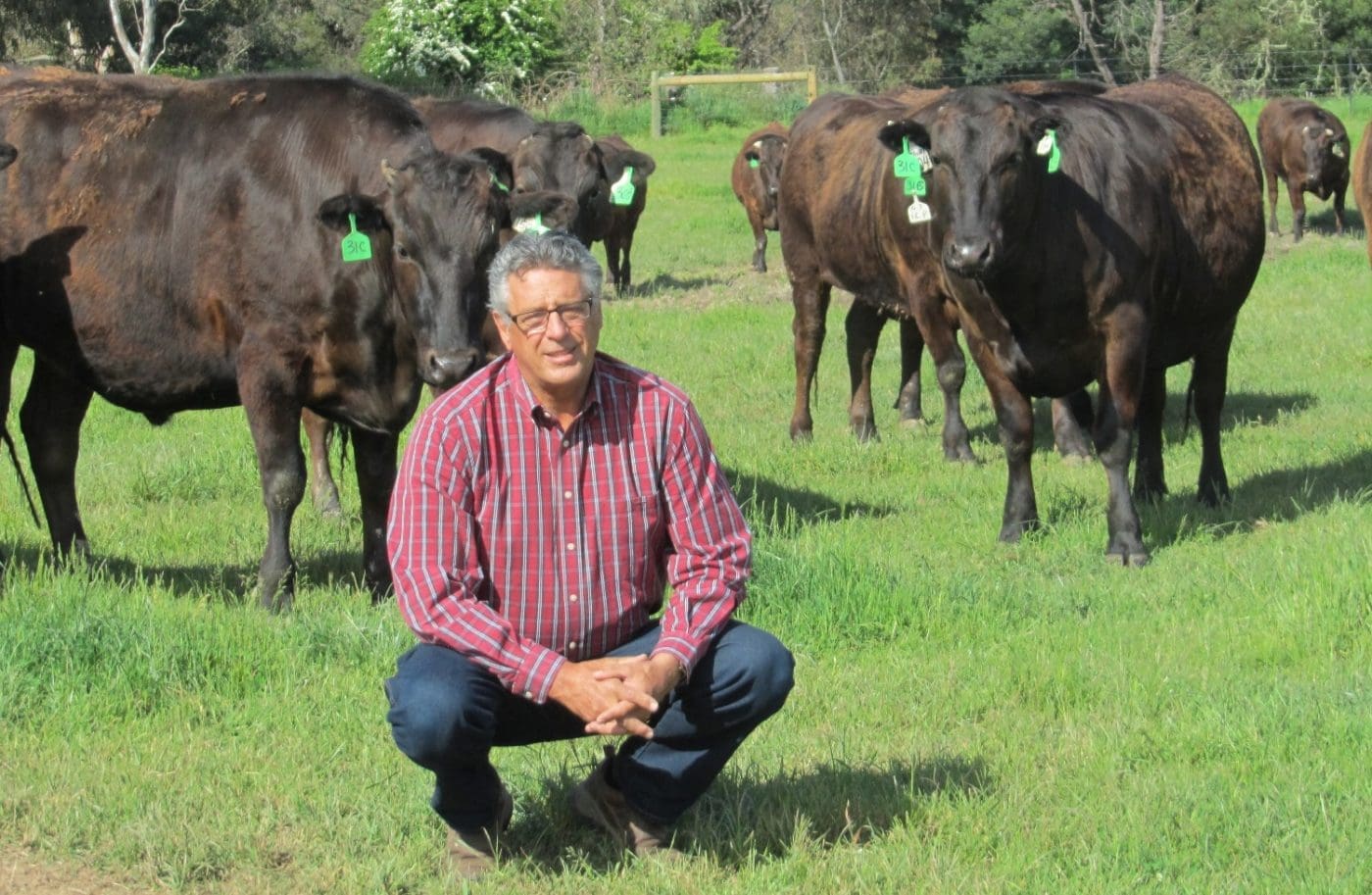 One of the key conclusions from the council's own planners was: "The application for beef cattle production (intensive animal husbandry) has been supported by a Whole Farm Environmental Management Plan which details how the site can be managed in a manner that will ensure that detrimental impacts from the use are effectively ameliorated. The nature of the high quality agricultural land, with good access to water, is an appropriate use on this property and should be supported."
In his petition Mr Perry questioned how the council could ignore advice from its own planning department and instead instruct Mr Blackmore to shut down and move his world-best practice farm.
"Their astonishing decision follows complaints from nearby residents and hobby farmers about machinery, noise and birds who claim the Blackmores are effectively running a commercial feedlot you only have to see their cattle, as I have many times, grazing freely over green pastures and lazing under shady red gums, to understand how absurd such a comparison this is."
If the council pushes ahead with its opposition to Mr Blackmore's operation, there are also questions about whether it and other councils will also take a similar stance against the thousands of dairy farms in Victoria which run similar operations and feeding systems to Mr Blackmore.
Beef Central was waiting for a response from the Murrindindi Shire Council at the time of publishing this article.
To view the Change.Org petition launched by Neil Perry click here